GOZUN: Humanities remain valuable for students in all majors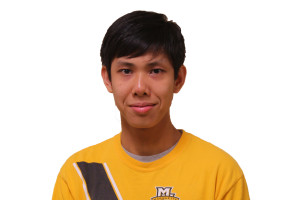 Governor Scott Walker drew some flak last week for allegedly suggesting that the University of Wisconsin make it its mission "to meet the state's workforce needs," in lieu of "(extending) knowledge and its application beyond the boundaries of its campuses and to serve and stimulate society." At the heart of the controversy are the differing interpretations of what a college education should be.
Traditionalists believe universities are dens of intellectual inquiry, where students go in an attempt to discover some higher truth. On the other hand, some believe that an education is simply a means to an end, a way to get ahead or prepare for some career.
For a long time, going to college was a status symbol. For the upper classes, the ability to hold one's own during fancy dinner party conversations necessitated knowledge of Shakespeare and Aristotle, and so the education of those days emphasized what we now call the humanities – subjects such as English, history and philosophy.
Today, as higher education has become more accessible, students are increasingly gravitating toward fields like engineering or business, with clear job prospects in mind. After all, most people don't have trust funds to pay for college, so it makes sense that they expect some eventual financial return in exchange for their tuition dollars.
While it may be difficult for Walker's opponents to admit, for many students college has become a jobs program. Even the White House has gotten behind the idea, with President Obama a strong proponent of expanding Science Technology Engineering and Math education as a means to growing the economy.
But even with a shift toward career-oriented majors, those of us on said educational paths should not be quick to neglect the intellectual tradition that spawned the university in the first place.
While many of my classmates in the sciences bemoan having to take literature and theology, I am glad Marquette makes an attempt to form well-rounded students. And in practical terms, the humanities offer elements beneficial in the workplace that cannot be taught in isolation. For example, whenever I work on a group project in one of my science classes, I always notice at least one of my  partners will remark that they dislike writing. It is an important skill in the professional world for any field, but one that is not practiced enough in STEM courses.
As any scientist should know, things in the real world do not operate in a vacuum and as much as someone is prepared to work exclusively in science or business, it is impossible to remove the human element of the world. For this reason, the humanities are important. The scientific method tells us how to conduct an experiment, but not if it is unethical to do so. In a society governed by culture and ideology, having an understanding of how humans interpret and understand their world is essential for communicating and working with others, unless one desires a life of complete solitude.
The humanities provide us with context to the human world, just as science provides us with context for the natural. Even as those of us in other fields pursue our goals, we should remember people do not just think in terms of numbers and equations, but also in emotion and logic. In today's forward-looking culture, it may seem irrational to appreciate the old books written by dead men centuries ago, but as long as knowledge from the past resonates in the present, we should continue to keep our ears open.
Leave a Comment