Professor receives largest humanities grant in MU history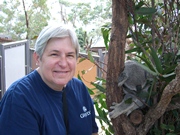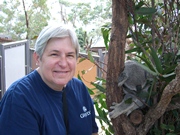 Ten new research projects and three interdisciplinary conferences will be among the results of the largest humanities grant in university history.
Nancy Snow, professor of philosophy, was award a $2.6 million grant by the Templeton Religion Trust last week that will go toward funding a research project led by her and Darcia Narvaez, a psychology professor at the University of Notre Dame. Their project will officially begin Sept. 1.
The research study titled "The Self, Motivation and Virtue" focuses on learning more about the human character and how to be moral beings.
"We are going to be spending the money to fund 10 research projects," Snow said. "People will present their own research project to be funded by the money we receive, and those researchers will consist of teams of one scientist and one humanist."
There will be three conferences, two of which to be hosted by Marquette and the other by Notre Dame, where finalists will present their ideas to what Snow calls the "core project team." Snow said one of the crucial elements of the project criteria is that each study analyzes a different topic in a wide range of morality questions.
"What we're looking for is to have people from a couple of disciplines who look at issues related to the self, virtue and motivation to look at developmental issues and to how virtue is measured," Snow said.
Once the teams are chosen and the grants are awarded, the researchers will have a little less than a year to conduct their studies, which will be presented at an interdisciplinary moral forum at Marquette next March. Snow also said the studies will be stored electronically on a Raynor Memorial Libraries database.
Although there will be plenty of research and theory involved in the study, Snow said the aim of these 10 projects is to find functional solutions to some of the world's most puzzling moral dilemmas, such as bullying.
"What we're looking at is research that's foundational to dealing with those more practical questions in our society," Snow said. "We're looking for very practical and tangible results down the line from this research."
Narvaez echoed her colleague's statement and said research alone isn't enough to create a moral society.
"My interests are on the practical everyday level: How we can help children develop into ethical people and how adults maintain ethical cultures and societies?" Narvaez said in an email. "Keeping research in the ivory tower is not helpful. So I hope that the projects we fund will bear in mind practical application."
Narvaez said she is also releasing a book this summer that correlates with the core themes of the research study. She added that her role in this study is something that enhances her passion for solving issues of morality.
"It's exciting to have a role in pressing for interdisciplinary research in the domain of morality," Narvaez said. "It's my own love since I have degrees and careers in the humanities. I think that truth is interdisciplinary and cannot be found in one discipline."
In the end, Snow said she hopes this research can further explain the overall character of humanity and how to create a better world.
"Our overall goal is to advance research and knowledge on the nature of the self, motivation and virtue," Snow said. "We want to get more knowledge and more insight into how we can raise good people and how we can use the results of our research to make moral education and character education better."
Leave a Comment