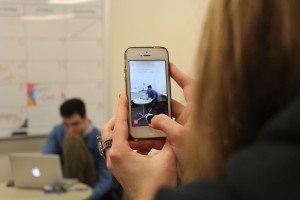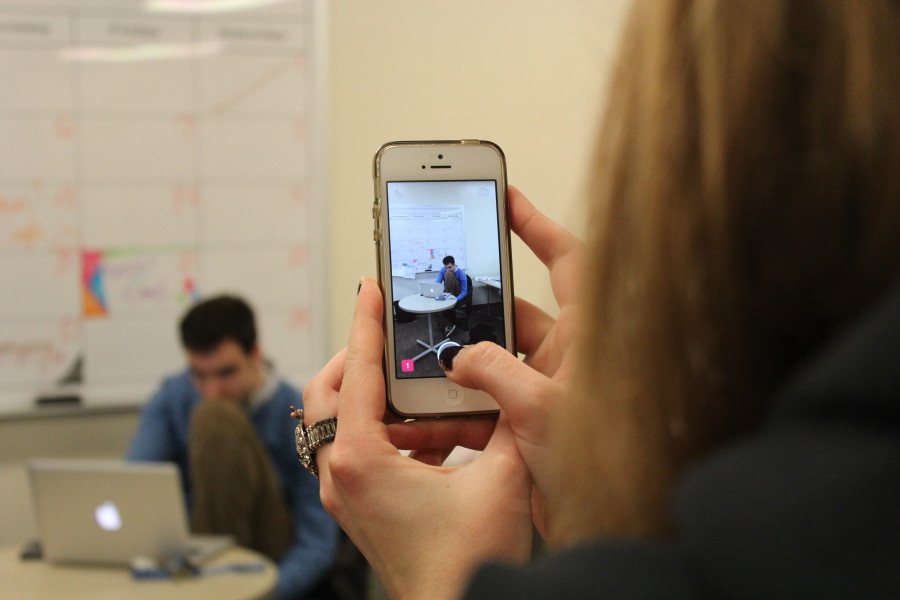 Walking around campus, there is a chance you will see someone taking a selfie or short video, and they may be using the phone application Snapchat.
That application has been taken to a new level as students at Marquette are able to submit disappearing photos and video anonymously on an account dedicated for Marquette's campus, called "mu_snaps."
Initially, individuals could only send photos to requested friends on the Snapchat app, but a new feature launched over the summer called "Our Story" allows groups to post pictures and videos to a place where all of the snapper's friends can see it.
The intended purpose for Stories was for use at events like concerts, so attendees could post media to their Stories and share the experience of the event. It was tested at music festivals like Lollapalooza over the summer, and then the feature was expanded to all Snapchat users.
With the addition of the "Our Story" feature, groups can share stories through pictures and short videos.
Snapchat is testing a college version of "Our Story" known as "Campus Story" at four universities: University of Southern California, Pennsylvania State, University of Texas at Austin and the University of California, Los Angeles.
Other colleges, including Marquette and the University of Wisconsin-Madison, have created their own college Stories using the "Our Story" feature.
It is unclear who created mu_snaps, but it spread rapidly across campus. It has everything from shenanigans in the library to artistic shots of fall leaves on campus, but there is also a darker side containing images of drugs and nudity.
Student users found pros and cons to the university's Story.
"Mu_snaps gives Marquette students a greater sense of what's going on around campus," said Jon Hyink, a junior in the College of Health Sciences. "Granted, most of the stuff is just ridiculous college shenanigans, but isn't that what we all love?"
"I think Snapchat is an amusing platform to shamelessly share selfies, however, a lot of people go overboard with it," said Margaret Moran, a junior in the College of Nursing. "In terms of mu_snaps, I see more negatives. There doesn't seem to be a filter. Someone can be exploited for 24 hours and have no idea. Even if you are aware of the snap, you can't do anything to remove the content."
The university, particularly the Department of Public Safety, is aware of the Story and took action against some of the explicit images that appeared on mu_snaps.
"We are aware of the concerns about some of the content associated with mu_snaps," said Paul Mascari, director and chief of DPS, in an email. "Although we do not monitor the content, criminal activity that comes to our attention will be directed to the appropriate law enforcement agency for investigation."
Mascari wants students to realize that the images and videos shared on Snapchat may not be as temporary as they would hope.
"As with any social network, personal responsibility is key," he said in an email. "People need to remember that their actions and content posted to any social network can remain forever on the Internet."