FRANSEN: TV companies expand online services to compete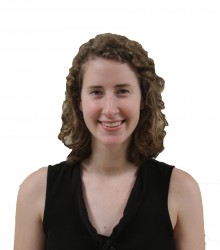 Television is one of my major vices. It is high up there, along with bad eighties music and Swedish Fish. Bring them all together and you have my ideal Friday night.
Of course, with a college student's schedule, I am often too busy to catch the live broadcast of my favorite shows. That, along with the fact there is no TV in my apartment, makes Hulu, Netflix and some not-so-legitimate websites my go-to way to catch up on whatever I miss during the week.
It is so convenient to have the things I want to watch at my fingertips without the added experience of sitting down at the same time each week to deal with more political commercials and fear-mongering updates about Ebola between breaks.
The heads of HBO seem to think the same way, as the cable network recently announced its intent to offer a strictly online service to those who want access the same shows without having to pay the cost of cable or satellite. It would be similar to Hulu, where full series of shows and weekly additions are added regularly, just limited to HBO content. Cutting out the cable middleman is an ideal way to serve the product while getting the most payback for it.
While this is a smart move for HBO's business model, with other companies such as CBS following a similar path, it may not have the great impact expected. It faces opposition from other online television content hubs like Netflix, Hulu and Amazon as well as illegal pirating websites where the content is often free and quickly updated. Offering an online-only service may expand subscribers, yet it probably will not effectively bring back people who have gotten used to not paying.
The HBO series, "Game of Thrones," is currently the most pirated TV show internationally, with 1.4 million illegal downloads between January and February of this year, according to The Telegraph. Clearly, GoT fans have no difficulty getting the content they want without paying for it. (They aren't Lannisters, who always repay their debts.)
With the reality of pirating sites in mind, HBO faces the task of making its online source more desirable. Illegal sites have cornered the market on speed, price and variety of content. It is hard to imagine how production companies can compete with that.
However, torrent sites bear their own set of problems, from unwanted Russian subtitles to suspicious and vile advertisements just begging to give your computer a virus. Legitimate sites do not carry such risks which would ensure watchers safe viewing and reliable service. This peace of mind makes paying $8 for Hulu or Netflix or HBO's proposed fee of $15 seem reasonable.
True, HBO cannot offer services for free or move beyond its own content, but it does have the name recognition and loyal base, with the prestige of some pretty great shows. "The Sopranos," "The Wire" and "Flight of the Conchords" are just three of the crowd-pleasers it can offer, with new projects developing each year. People want to see these shows and HBO's new model can be a more reliable source than pirating sites.
In the long-run, HBO's online-only service may not pan out, but the benefits of its particular brand of content without the cost of cable may outweigh the fee paid by viewers. As an avid show watcher on a busy schedule, convenience is essential and HBO seems ready to deliver. Now, if only they delivered Swedish Fish…
Leave a Comment