EDITORIAL: Even before tip-off, Wojo saying the right things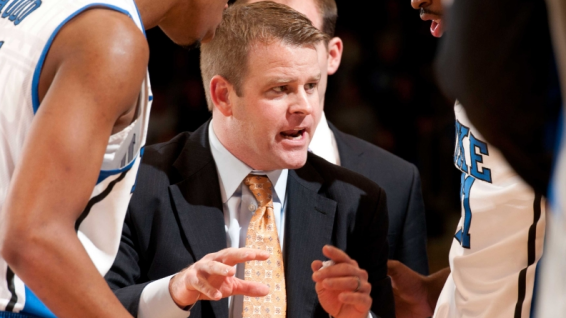 With the men's basketball season fast approaching and tipping off Nov. 14, expectations are starting for a team with a new roster and new head coach. Head coach Steve Wojciechowski is at the center of these conversations as the person with the keys to define where the program heads in the next several years.
Wojciechowski discussed his recruiting process and what he is looking for in rebuilding the program. At media day last Thursday and again at Friday's Marquette Madness, he explained the three major traits he swears by: character, talent and eagerness to take advantage of the Marquette opportunity.
"I want young men who have high character, have been raised well, who have respect for authority, who are good people and by and large make good decisions," Wojciechowski said at media day. "I have a six and a four-year-old who are going to be around my team and my group a lot. I want to know that when (my sons) Jack and Charlie are around, they're going to be around good people."
When Wojciechowski first arrived on campus this past March, he spoke of similar intentions with players and that he demands excellence in all aspects of their performance at Marquette. In April, we said Wojciechowski needed to maintain high ethical standards for his players, and at the very least, his rhetoric is supporting that so far.
From what Wojciechowski proclaims, the team is to be role models as well rounded student athletes, representative of Marquette. Former head coach Buzz Williams' teams sometimes fell short in this regard, especially considering the need for multiple suspensions of his players over the years.
Student athletes should take advantage of the university's offerings as they are first and foremost students. They are not just part of the men's basketball team but also the greater Marquette community that is also supportive of academics and service as well as athletics.
Recent comments show Wojciechowski really understands what it means to be part of the university community and how he and his players hope to uphold the same expectations as everyone else.
Leave a Comment