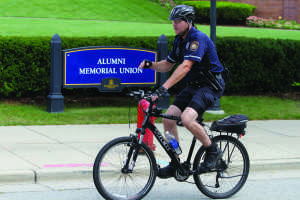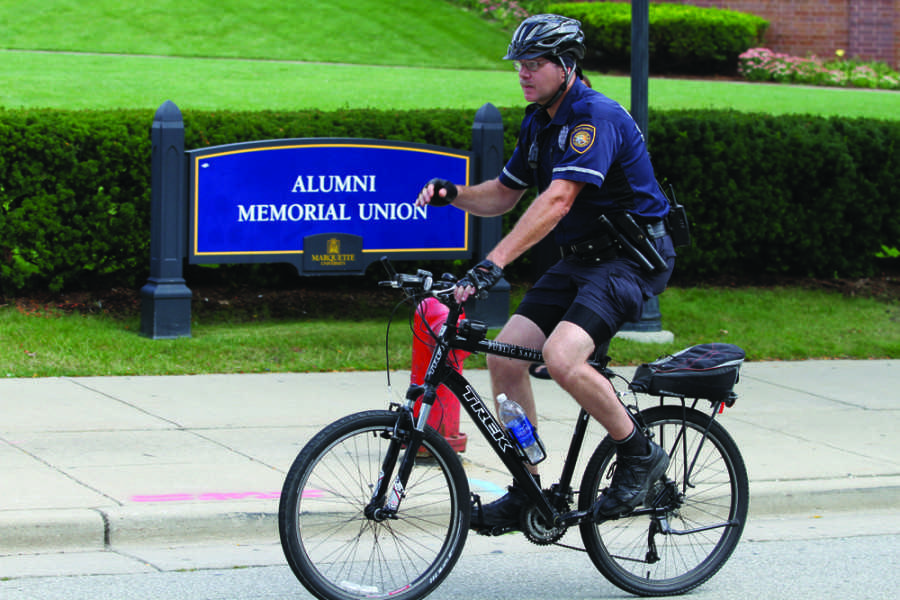 University President Michael Lovell announced Wednesday that the university will collect community feedback at the end of October before he decides on the commissioning of a Marquette police force.
Paul Mascari, chief of the Department of Public Safety, will host presentations about what the transition would include, and will lead forums with faculty, staff, students and the neighborhood.
Police powers would give DPS officers the ability to arrest people, access law enforcement records and issue citations and traffic tickets on campus, although the Milwaukee Police Department would retain primary jurisdiction in the area.
Mascari, who started his tenure as chief of DPS earlier this summer, said he thinks commissioning a police force, in agreement with MPD, would be the next logical step for his department.
"As a private security agency, we're only able to do so much," Mascari said. "Our officers rely heavily on the Milwaukee Police Department to handle things that can only be handled by a police officer. On a Friday or Saturday night, that could take several hours. It would make our jobs a lot easier to handle routine things on our own."
Gov. Scott Walker came to campus last April to sign legislation granting Marquette the power to transition DPS into a police force. The legislation, authored by Rep. Dale Kooyenga (R-Brookfield) and State Sen. Alberta Darling (R-River Hills), only gave Marquette the option to commission, leaving the decision up to the university president.

If Lovell does take the commissioning route, DPS officers would have to meet standards for certification like any other Wisconsin law officer, which Mascari said a handful in DPS have already voluntarily met.
"In many ways our training mirrors the training that law enforcement receives," Mascari said.
A Marquette police force would be qualified to apply for federal training grants, but details about how much this will cost the university are not known.
"The feedback that we get from the stakeholders will help determine how the plan will be rolled out," said associate general counsel Doug Smith. "We're not talking about the numbers yet."
Mascari stressed that the mission of public safety will continue to be keeping students safe, noting that DPS prides the relationship it has developed with students.
"Absolutely nothing in police powers will change that," Mascari said.
In terms of the university's underage drinking policy, DPS currently can't issue citations against students, but they can call MPD if they think citations are appropriate. Smith said consequences would not change if DPS were a police force, but it would give Marquette the chance to customize its alcohol enforcement with the Office of Student Affairs and cut out the middle man.
"Today, when DPS encounters a student who may need medical care, they would have to sit with that student and wait for MPD to come and pick them up," Smith said. "Now we take those students directly to where they need help and get our patrols back on the street."
In terms of transition challenges, Smith said the university would have to educate campus on responding to officers appropriately. But he said officers need to be trained so they do not overstep their powers.
"The most important thing is that our officers understand the mission and communicate it well," Smith said.