Viola Davis steals show in 'How to Get Away With Murder'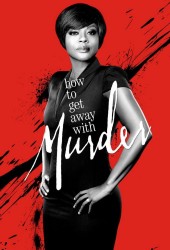 One of the new additions to this fall's TV lineup, "How to Get Away With Murder," joins television powerhouse Shonda Rimes' shows, "Grey's Anatomy" and "Scandal," making Thursday nights on ABC officially a "Shondaland" event. Unlike her other shows, Rimes' producing role on "Murder" is secondary to "Grey's Anatomy" supervising producer and Rimes' protégé, Peter Nowalk, who created and wrote the series.
"Murder" is at its core a legal drama, following four law students and their brilliant and mysterious professor (Viola Davis) as they investigate and defend legal cases. The show uniquely melds two types of shows: the seemingly standard procedural and the intricate dramatic thriller. The two types work fine on their own, but in the premier, the melding seems slightly off-kilter, mostly because one section includes Davis and one does not. Perhaps over time, the show will reveal more of the four law students, played by Alfred Enoch, Aja Naomi King, Karla Souza and Jack Falahee, who are featured in the flashback sequences that make up the thriller portion. But at the moment, Davis' performance of the complex and morally ambiguous Annalise Keating is the most compelling aspect of the show.
Davis, a two-time Oscar nominee, fits perfectly into her role as the hard-nosed law professor and defense attorney. Her role comprises the procedural aspect of the show, where every week presents a new defense case that Keating (with the help of her two associates and four new student interns) will have to tackle and resolve. Though formulaic, it is a time-tested formula that depends on quality actors like Davis to hold the audience's attention week after week. Keating does not fit squarely within the box set up by all the procedural shows before "Murder." She expands her story, creating in the audience a fascinating mixture of admiration of her professional competence and yet an uneasiness in the mystery surrounding her moral ambiguity. The writers and Davis have created a character that seems to, at first glance, be a cookie-cutter product of society's recent proclivity for anti-heroes, and yet transcends beyond those cliches.
There is a common opinion that in order for stories to be successful, characters have to be likable. With anti-heroes, who by all accounts should be completely unlikable, the audience hangs on justifications as proof that perhaps they really are good people who are just good at doing bad things. Again, "Murder" moves past that idea, making it clear that, to a degree, these people are not good; they are people who are complicated, ruthless and scared. It may not make them likable or give the audience ammunition to defend them without reservation, but that does not necessarily mean that their stories are not worth telling. In fact, the compelling way that "Murder" parallels the presence of lying in a court room and the lies the characters tell in their real life is an example of the kind of connections that are so incredibly important to make with an audience, connections that keep them coming back for more.
We will have to see where the show goes, but the show's reveal that Keating is possibly using underhanded or illegal methods to get her clients, who may or may not be guilty, off the charges, is the kind of complexity that the show forces the viewer address. Can we have a main character who is, or will become, morally corrupt? We could with "Breaking Bad" and "House of Cards." But at what point do we stop rooting for them and simply continue to watch because we want to see the train wreck at the end? With "Breaking Bad" and "House of Cards," the relatively short lengths of the shows worked in their favor, as this final destruction was in the distance but still in sight. With "Murder," the huge expanse of moral gray area across the entire show, after a while, may very well become the thing that turns viewers away.
The future of the show is unknown, but what is undeniable from this premier is that Viola Davis is a welcome addition to TV's fall lineup. If for nothing else, give "How to Get Away With Murder" a chance just to experience her captivating performance.
"How to Get Away With Murder" airs Thursdays at 9:00 p.m. on ABC.
Leave a Comment