New MUSG senators prepare for upcoming year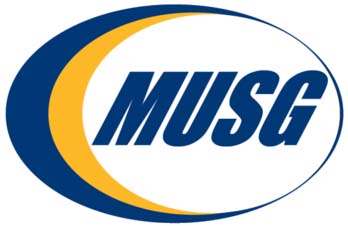 Newly- elected residential senators of Marquette Student Government discussed priorities for the upcoming year at last night's 2014-2015 Senate Training.
The training began with an address from Vice President of Student Affairs, L. Christopher Miller. He told the new senators to take advantage of the opportunities Marquette and MUSG provide students.
Miller spoke about how it is important for Marquette to develop a long-term strategic plan to address the concerns about diversity on campus.
"The diversity of ideas, thoughts and concepts make us better," Miller said.
The ability to get things done, Miller said, is what fascinates him the most about this student government.
"What is amazing about this body is that you can come together and make things happen," Miller said. "I wish Congress could learn from you in that regard."
Executive Vice President Natalie Pinkney, a junior in the College of Arts & Sciences, mentioned that reviewing and going over the Student Organization Funding process was one of the main goals for the training. Senate members participated in an activity that replicated how the SOF committee operates.
Pinkney also said the SOF process was a huge concern to her for the upcoming year.
"I would like to focus on SOF and getting that organized and transparent with the student body," Pinkney said. "I think that is a concern, just getting that to be an efficient process internally and externally."
Pinkney shared that students from the Lean Six Sigma Process Improvement class will meet Oct. 29 to discuss their investigation of the SOF process.
MUSG President Kyle Whelton, a senior in the College of Arts & Sciences, explained that his hopes for the new year include continued work on the Prior Year Reserve Fund. At the end of last year, MUSG brought the reserve fund down to approximately $163,000.
"That is still $163,000 of unspent student money and we need to look into ways to invest and return that to students," Whelton said. "We also need to get us into some sound financial practices that are going to prevent that from ever happening again."
As well as trying to tame the reserve fund, Whelton also hopes to find more ways the senate can address diversity.
"The diversity committee didn't get passed but we are looking at other ways to address it," Whelton said. "We are really excited to work with this new group and see where some ideas are going to come from."
Elections for the newly elected senate members were held last Thursday. According to an MUSG press release certified by Election Coordinator Grace Kinnaman, a junior in the College of Nursing, 1,298 students—16.1 percent of eligible voters—participated in the election.  Voter turnout dropped from 18.2 percent the year prior.
Leave a Comment