Search committee formed to find new AD, vice president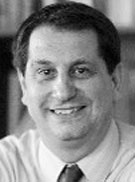 University President Michael Lovell finalized a vice president and director of athletics search committee, according to a university-news brief Monday.
The search committee is expected to find a candidate by the end of the fall semester, which will mark close to a year since Larry Williams, the former director of athletics and vice president, vacated the position last December. Lovell said in a campus-wide letter July 1 that the committee will be chaired by William Henk, dean of the College of Education. Henk also played college basketball at Edinboro University in Pennsylvania.
The university will use executive search firm Korn Ferry "to lead the process and assist in identifying and recruiting the best candidates." In addition, the search committee and the Office of the President launched a website to post updates about search meetings and progress, and individuals can nominate search candidates by emailing [email protected]
"We look forward to finding a leader who represents all the values we aspire to at Marquette," Lovell said in the university-news brief. "Our search committee and partnering search firm have already been actively seeking input across campus to determine the most important attributes of the next leader of our student athletes."
The rest of the search committee includes professors Sarah Feldner, associate professor of communication studies, and Richard Jones, professor of social and cultural sciences and NCAA faculty athletics representative. Also part of the committee are Associate Athletics Director Danielle Josetti, Carolyn Smith, executive director of the university medical clinic, Todd Smith, director of sports performance, and Owen Sullivan, board of trustees member and retired CEO of Right Management.
Bill Cords, who served as director of athletics from 1987-2007, returned to serve as interim director of athletics and vice president immediately after Williams' departure in December. Cords said in a press conference in March that he would remain in his role for about another year, meaning the search committee's chosen candidate would not start until the late spring at the earliest.
Leave a Comment