LEARY: Williams' departure benefits both parties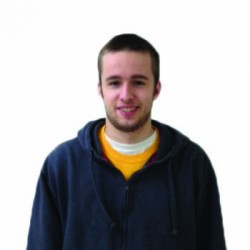 Backed into a corner, Buzz Williams made like a frustrated 12-year old kid playing Xbox and hit the reset button.
However, unlike the preteen playing video games, Williams can't erase the memories of Marquette's worst season in a decade. With the weight of recent history in mind, Williams made the best decision for himself and Marquette basketball in the long run by leaving for Virginia Tech Friday.
For those criticizing Williams for bailing on something he made a long-term commitment to, try stepping into his shoes for a moment. At Marquette, Williams had a legacy of NCAA Tournament success rivaled only by Al McGuire, but plenty of "off-the-court" factors also steered his legacy away from his coaching accomplishments.
As former Tribune writer Andrei Greska pointed out in his fantastic Paint Touches piece Sunday, Williams was viewed as more of a personality than he was a coach by the national media. His X's and O's work took a back seat to his dancing to John Denver at West Virginia and his animated sideline celebrations. Buzz is an expert motivator, intensely devoted to his players, but he never got much credit for actually coaching them. The need to rebuild at Virginia Tech gives him a chance to show the nation he coaches as well as he fires up his players.
If Virginia Tech has any inherent advantage over Marquette as a basketball job, it lies in stability. Williams had no idea who he would work for next year at Marquette, since the university still needs to hire a permanent president and athletic director. Considering the tension he experienced with Larry Williams as athletic director, Buzz understandably didn't want to risk another tenuous working situation.
Virginia Tech's stability advantage extends to its conference. The ACC is the ideal college basketball conference, with juggernauts like Duke, North Carolina, Syracuse and Louisville forming a formidable Mount Rushmore for years to come. Who knows what the Big East will look like in five years? The ACC should compete with the Big Ten as the preeminent basketball conference.
The conference also has a much greater revenue share than Marquette's with the Big East and a better television deal with a more reputable network. While Fox Sports 1 struggled mightily for ratings in its inaugural year, ESPN still holds the title of sports media king and provides Williams much more national exposure.
Plus, by leaving Marquette, Williams escapes the stigma surrounding his program ever since sexual assault allegations and alleged cover-ups were made public in 2011.
From a Marquette perspective, Williams' departure will help in the long run. The 2013-14 men's basketball team was poorly coached. The players didn't get along, and Williams' magic, pulling success from limited talents by fostering chemistry, completely ran out. He frequently played inferior players and stubbornly refused to let more talented freshmen see action. He didn't know how to coach a team mixed with reclamation projects like Davante Gardner, Chris Otule and Jake Thomas and highly touted recruits like Jajuan Johnson and Deonte Burton.
As such, Williams' support eroded from within and without the program. His answers as to why Marquette kept losing seemed recycled after it happened 15 times. The program Williams ran failed from top to bottom.
That said, in no way was an interim administration ready to put any sort of pressure on Williams. The frustration felt by Marquette backers would likely have continued as Williams struggled to piece together top-level talent and manage egos.
Both Williams and Marquette basketball deserved a clean slate and this is the most mutually-beneficial separation either party could have hoped for.