The Great Trib Sports Bracket Breakdown Bonanza
East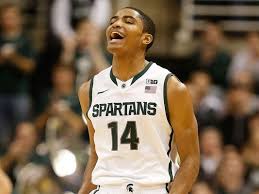 The East region has arguably the most question marks in terms of determining winners than any other. No. 1 Virginia has won 16 of its last 17 games, but its lack of recent tournament experience (three appearances in the last 16 years) could become a factor against more seasoned programs like No. 2 Villanova or No. 4 Michigan State.
There is great potential for multiple upsets, particularly with No. 10 Saint Joseph's, No. 11 Providence and No.12 Harvard, all teams with tremendous momentum after winning their respective conferences.
If Connecticut and Villanova both prevail in their first games, they would be matched up in the following round, bringing Big East nostalgia to March Madness. There are five current or former Big East schools in the 16-team region.
No. 3 Iowa State enters this week as the Big 12 tournament champions, sixth in the nation in scoring (82.9 points per game) and first in assists (18.5). Provided the Cyclones take care of business against North Carolina Central, coach Fred Hoiberg and company will have their hands full preparing for either North Carolina or Providence.
Locals will be paying close attention to No. 15 Milwaukee, which won the Horizon League tournament as the fifth seed. Lacking any stunning wins (RPI 127th, 0-1 vs. top 50), the Panthers will likely see an early exit against Villanova, but its energy from last week may make the game intriguing.
– Kyle Doubrava
Region winner: Virginia (Killian) Iowa State (Barbato), Michigan State (Leary, Doubrava, Born, Dawson)
Don't sleep on: Connecticut (Leary, Barbato), St Joseph's (Dawson), Providence (Killian), Harvard (Doubrava, Born)
West Region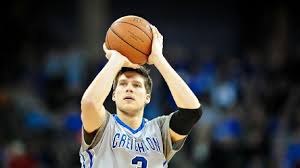 How will the West be won? Well, in what is widely considered the weakest of the four NCAA tourney regions, a lot will depend on the performance of top-seeded Arizona. The Wildcats won the PAC-12 regular season title outright and fell in the tournament championship to UCLA Saturday. PAC-12 player of the year Nick Johnson powers Sean Miller's squad and star freshman Aaron Gordon draws more comparisons to Blake Griffin with each passing game. The Wildcats rank No. 1 in both ESPN's basketball power index (BPI) and Ken Pomeroy's rankings mostly because of their stellar defense, which leads the nation in efficiency and effective field goal percentage allowed.
The two biggest threats to Arizona are a pair of squads that rely heavily on three-point shooting: second-seeded Wisconsin and No. 3 Creighton. The Badgers may benefit from playing their first two games in Milwaukee, but have historically run into trouble in the NCAA tournament since their offense comes and goes. Creighton is similar, but their X-factor is the nation's most prolific scorer, Doug McDermott, who can bust the Bluejays out of any slump.
The rest of the region is underwhelming, with the surprises potentially coming from No. 7 Oregon or No. 9 Oklahoma State. The Cowboys, once a top-10 team, have future lottery pick Marcus Smart and seem to have turned the corner after a seven-game losing streak. Ultimately, it appears this region is Arizona's to lose.
– Patrick Leary
Region winner: Arizona (Leary, Born, Doubrava), Creighton (Killian) Baylor (Dawson), Oklahoma State (Barbato)
Don't sleep on: Baylor (Born, Barbato), Oklahoma State (Leary, Dawson, Killian), Nebraska (Doubrava)
Midwest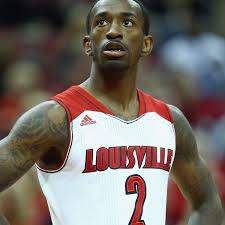 It's hard to say the Shockers aren't the favorite in this region after completing a 34-0 regular season. Two of Wichita's best victories come against teams who are in the Midwest region – Saint Louis and Tennessee. Wichita State could face a brutal Round of 32 matchup if the Kentucky Wildcats can get past Kansas State in the second round.
Despite getting trounced by Michigan State in the Big Ten championship game, the Michigan Wolverines are still a force to be reckoned with in the Midwest. Duke quietly enters the tournament as a three seed and it's hard to rule Jabari Parker out in his first and possibly last NCAA Tournament appearance.
For some early upsets, take a look at the two play-in games. Xavier, North Carolina State, Iowa and Tennessee are all capable of knocking off the higher seeded Saint Louis and Massachusetts. Iowa ended the season on a thud, but has the talent to advance at least one round in the tournament. Xavier has a star in Semaj Christon and could draw a SLU team that is limping into the tournament.
The region also contains four of the teams playing at Marquette's home arena, the BMO Harris Bradley Center. Michigan, Wofford, Texas and Arizona State will all be in Milwaukee over the weekend.
In the end, Louisville will get to Arlington. They enter the dance winning 11 of its last 12 games and it's road to the Elite Eight is manageable, especially if the Shockers get upset. The Cardinals are hitting their stride at the right time and it will catapult them to a third-consecutive Final Four appearance.
– Matt Barbato
Region winner: Duke (Doubrava), Louisville (Leary, Barbato, Born, Dawson, Killian)
Don't sleep on: St. Louis (Born), UMass (Dawson), Kentucky (Barbato, Killian), Arizona State (Doubrava) Tennessee (Leary)
South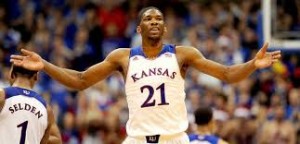 Predicting the South is as simple as deciding which team could potentially knock off top-seeded Florida. That being said, there aren't many possibilities. The Gators likely won't have much issue until the Sweet Sixteen and a potential matchup with Pac-12 champion UCLA. Steve Alford's crew isn't your daddy's Bruins team, but it showed it could grind in the Pac-12 title game against a more talented Arizona squad. But the Gators are even more talented than the Wildcats by a wide margin. Florida has just about everything you could hope for in a Big Dance squad, and it's an unfortunate draw for just about every team that has to play it, UCLA included.
The Bruins should get past the Fightin' Shakas of VCU in the third round, but the Gators should reach Elite status. Despite both teams' recent struggles I foresee a Sweet Syracuse-Kansas matchup thanks to pretty good draws for both teams. The one major "if" in that vision is New Mexico, which proved its salt in the Mountain West Conference Tournament.  Both the Lobos and Jayhawks have players who can take over games in Cameron Bairstow and Andrew Wiggins, respectively. Head-to-head, however, Rock Chalk should have the advantage, with or without Joel Embiid. Jim Boeheim's squad has done plenty recently to make people forget what a dangerous team it really is, but 'Cuse is more than capable of an Elite turnaround. The Orange should take down Ohio State and the Jayhawks before becoming Gator bait in the Elite Eight.
– Trey Killian
Region winner: Florida (Leary, Barbato, Born, Dawson, Doubrava, Killian)
Don't sleep on: Ohio State (Killian) New Mexico (Leary, Born, Barbato), Dayton (Dawson), Stephen F. Austin (Doubrava)
Champions
Florida: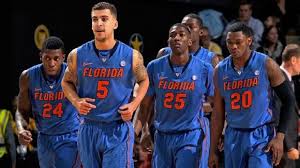 Florida is doing what every national champion must do in order to win: peak at the right time. The Gators' last loss was to then No. 12 ranked Connecticut Dec. 2. Since then, the team has rattled off 26 straight wins, including three to win the Southeastern Conference championship tournament. They have four players who average more than 10 points per game, and they average 1.092 points per possession. With a high-powered offense and the No. 11 defense in the country, Florida will be the 2014 NCAA Champion.
– Jacob Born
It's easy to pick the number one overall team, but in this case it is hard to pick against them. The Gators defense is ranked third in the country with in terms of points against per game. The offense may not post big numbers but with point guard and SEC player of the year Scottie Wilbekin leading the way, they should have a fairly easy road to the Final Four and eventually win the national championship.
– Andrew Dawson
As mentioned before, Florida has just about everything you could ask for in a NCAA Tournament team. A coach in Billy Donovan who's been there and done that many times? Check. As conditioned and athletic a team as the NCAA has seen in quite some time? Check. Clutch shooting and a killer instinct to go with that athleticism? Check. Florida was able to dominate a pretty talented SEC crop this season and the fact it held on against Kentucky in the SEC title spoke volumes about the Gators' ability to avoid upsets and take full advantage of the breaks it gets. It's going to take a Herculean effort to match this team's toughness and even that might not be enough to overcome it.
– Trey Killian
Although it's difficult to argue Wichita State's 34-0 season, Kansas' young talent and Virginia's inspiring turnaround season, Florida downright ran away with the SEC title and has not lost since Dec. 2 (65-64 at Connecticut). An Elite Eight matchup with Kansas would by far be the most interesting 1 vs. 2 regional final in the tournament. The Gators appear to have what it takes to handle potential opponents Colorado, VCU, UCLA and Syracuse. Coach Billy Donovan will be determined to bring Gainesville its first national title since 2007 after reaching three straight Elite Eights.
– Kyle Doubrava
Louisville:
Sometimes the hot hand is the one to ride in the NCAA Tournament and the Louisville Cardinals are entering the big dance with a head full of steam. Russ Smith is one of the premier players in the country while Luke Hancock and Montrezl Harrell have taken their play to new levels as of late. The depth of the Cardinals is hard to match as they have six players who average more than 18 minutes and seven points this season. Louisville is under-seeded and will prove it come tournament time, as they will be the first team to repeat as national champions since the 2006-07 Florida Gators.
– Matt Barbato
Michigan State:
Sparty is the sheik pick to overcome its less-than-stellar seeding and make a deep run for good reason. This team, when at full strength, could be the best squad in college basketball. Unfortunately, the Spartans have been without some of their best players for extended stretches of time in conference and suffered a few head-scratching losses (Illinois, Georgetown, Nebraska) as a result. But make no mistake, the interior presence of Adreian Payne and guard combo of Keith Appling and Gary Harris makes Michigan State an elite team regardless of seeding. The Spartans also have a top-15 offense and top-40 defense according to Ken Pomeroy and recently ripped through the Big Ten tournament with ease. Add in March Madness legend Tom Izzo pulling the strings, and Michigan State has all the tools to cut down the nets in Texas this year.
– Patrick Leary
Leave a Comment