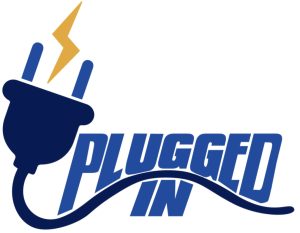 Plugged-in is your one-stop shop for all things Marquette Athletics from the past seven days. Look for Plugged-in every Monday morning.
---
Volleyball Dominates Away From Home
Marquette remains the only undefeated team in the Big East after a 2-0 week.

Women's Soccer's Positive Road Swing
Marquette is 2-1-1 in Big East play after a 1-0-1 week.
15′ | MU – 1 | CU – 1 | Hailey Block netted her first of the season in the third minute, but the Bluejays responded four minutes later with a long-distance strike to even the score. Kate Gibson also with a quality chance early. pic.twitter.com/xNnS9iJl1v

— MARQUETTE Soccer (@MarquetteWSOC) September 28, 2023
After beating Creighton, Marquette drew UConn 0-0 despite being outshot 13-2 by the Huskies.
Marquette is in 4th place in Big East standings after the two-game road trip.

Men's Soccer Falls Flat
Two weeks ago, Marquette was the No. 13 team in the country. Then it became No. 23. Now, the Golden Eagles aren't ranked at all.
Marquette played one game last week against St. John's Friday night at Valley Fields. The game became the Golden Eagles' first loss at home this season.
Marquette played 40 minutes of soccer with a two-man advantage after St. John's received two red cards in a 10-minute period, but couldn't score at all.
In the loss, the Golden Eagles outshot the Red Storm 19-1, but only put three shots on target.

Happening This Week:
Men's soccer vs. Northern Illinois Monday 7:05 p.m. CST at Valley Fields. Follow @MikeySeversonMU on Twitter/X for live updates and the game recap.
Women's soccer vs. Seton Hall Thursday 7 p.m. CST at Valley Fields.

Follow 

@

KaylynnWrightMU

 on Twitter

/X

 for live updates and the game recap.

Volleyball vs. No. 16 Creighton Friday 7 p.m. CST at the Al McGuire Center. Follow 

@JackAlbrightMU

 on Twitter/X for live updates and the game recap.
Men's basketball Blue & Gold Scrimmage Saturday 12 p.m. CST at Fiserv Forum.
This story was written by Jack Albright. He can be reached at [email protected] or on Twitter/X @JackAlbrightMU.