Philia: Besties for the resties
When Tess Grzegorek and Emma Brown arrived at Marquette for their first year, they were both terrified of not making friends. But after sorority recruitment and a lunch date, the two instantly clicked, and now share a bond filled with love, gratitude and pride.
During the month of February, some people begin to recognize the people they love most in their lives. While some of this love is usually associated with romantic relationships, platonic love, shared between friends, can even be stronger than familial or romantic love.
Instead of Valentine's Day, some choose to celebrate Galentine's Day, a day for women to celebrate and embrace their friendships with their girlfriends. After the first mention of Galentine's Day in 2010 in the TV show "Park and Recreation," the term began to show up more often and is now a part of some people's traditions.
Brown, a junior in the College of Nursing, said that after she followed Grzegorek on Instagram, she reached out to her as she was looking for more friends at Marquette.
"Tess posted something on Instagram, and it was something about soccer. I played soccer in high school, and I was like that was my in. I slid up into her DMs, and we started talking and then met up for lunch. We sat at the AMU and talked for a couple hours, and that's when I knew we were going to be friends," Brown said.
After meeting up for the first time, Brown and Grzegorek instantly became friends. Due to the circumstance surrounding their first years at Marquette from the COVID-19 pandemic, they both said they were lucky to find each other.
"We both had such weird first semesters of college because of the pandemic. We were able to connect, and sparks just flew," Grzegorek said.
In terms of maintaining their friendship, Brown and Grzegorek said the key to them being so perfect together is their honesty. Through that honesty, the two can share their feelings with one another with no judgment or hesitation.
"I think we are honest with each other. If I'm not doing well I tell Emma so that you know how I'm feeling. We can read each other well. We are also very good at knowing the different parts of our lives that the other is not a part of," Brown said.
In some relationships, there are both ups and downs. Grzegorek said that for these two, they stand out from their outgoing and happy personalities which sometimes can become overwhelming. But, they still are always authentically themselves, and that is what makes the two so perfect for each other.
"We can be so embarrassing sometimes. Especially when we are together, we feed off each other and I am sure it gets super annoying. We get secondhand embarrassment from just being us,"  Grzegorek said.
No matter where they go, who they meet or what they do, Brown said that she will always be there for Grezegork. She said that she is so proud of the person that Grezegork has become throughout the times that they have known each other.
"I am so proud to see my incredible friend, finally let go and start to realize just how amazing she really is. I am so unbelievably lucky to be able to call Tess my best friend because she is simply a light. I just love my Tessie girl," Brown said.
Grezegork believes that Brown is the best friend she could ask for and cannot wait to celebrate Galentine's day with her.
"She believes in the best in people and always loves before all else, and it inspires me to do the same," Grzegorek said. "She is the definition of goodness and love, and I am so lucky she is my friend for life."
This story was written by Phoebe Goebel. She can be reached at [email protected].
Leave a Comment
About the Contributors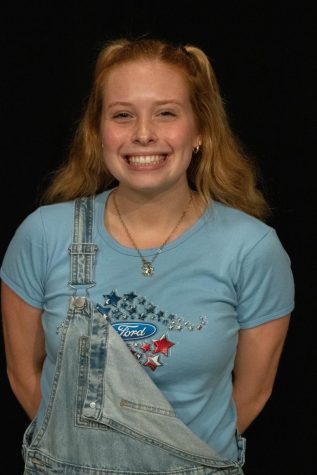 Phoebe Goebel, Assistant Arts & Entertainment Editor
Phoebe is the Assistant Arts & Entertainment Editor at the Wire. She is a sophomore from Hinsdale, IL studying journalism.

In her free time, Phoebe...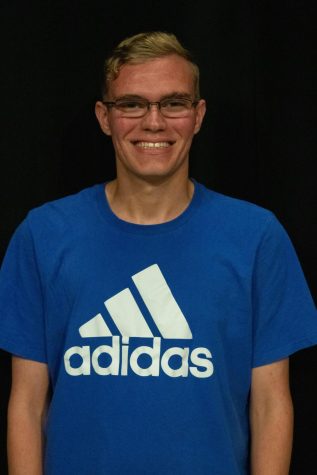 Alex DeBuhr, Staff Photographer
Alex is a staff photographer at the Wire. He is a sophomore from Bartlett, IL studying digital media.

In his free time, Alex enjoys swimming, photography,...