Marquette falls to St. John's for the first time since 2019
Coming off a dominate 80-57 victory against Providence in Milwaukee Saturday, the Marquette women's basketball team were handed a hard-fought 66-61 loss in Queens, New York Wednesday night to St. John's.
This was Marquette's first loss to St. John's in its past nine matchups.
The Golden Eagles drop below .500 in Big East play with the loss.
The Breakdown
St. John's set the pace in the first frame as forward Danielle Patterson and guard Jayla Everett created opportunities for the Red Storm.
Despite head coach Megan Duffy's previous victories over the Red Storm, the Golden Eagles entered the first frame with a rocky start, recording six turnovers in the quarter alone. Despite a solid showing in the quarter by senior forward Chloe Marotta, Marquette suffered a seven-point deficit heading into the second quarter at 16-9.
Marquette attempted to create offensive momentum in the second frame, though the presence of key junior forwards Liza Karlen and Julianna Okosun were absent from the hardwood.
The Golden Eagles progressively worked toward closing the scoring gap throughout the second quarter as they headed into the visitor's locker room trailing St. John's by four points, 27-24 at halftime.
The Red Storm held King to seven points in the first half. Marotta led the way for scoring in half with ten points, the most between either team.
Marquette played to a new tune in the second half, as it team took the lead for the first time since early in the first quarter. This late fourth quarter lead did not last more than two minutes as St. John's pulled ahead with a step back shot by senior Jayla Everett. St. John's then proceeded to go on a 6-0 run.
St. John's held its lead for the remainder of the night, despite the last-ditch efforts and fouls from Marquette.
Statistical Leaders
Marotta earned a double-double on the evening, scoring 24 points and posting 12 rebounds. This marks Marotta's third 20-plus points game this season.
Together, Marotta and King recorded a total of 51 points. This was the first time this season that more than one Marquette player scored more than 20 points.
As for the Red Storm, Kadaja Bailey and Jayla Everett contributed 18 points each. St. John's ended with 22 points off the bench, while Marquette had 12.
Keeping Up with King
King has stepped into a larger role this season and the shoe has fit perfectly. Within the past week, King was named to the Big East Weekly Honor Roll. This was her third appearance on list this season and the seventh of her career.
With limited opportunities in the first half, King held nothing back as the second half commenced. The Rockton, Illinois, native ended the night with 27 points and went 3-for-4 from the 3-point arc.
Like her court presence, King has made herself known within the league as she is ranked in a multitude of areas and is the only Big East player to be averaging at least 15 points, four assists and two steals per game.
Against St. John's, King continued her expand her stats sheet as she now has played eight contests this season alone in which she ended with 20-plus points.
After this midweek contest, King now sits as Marquette's 25th all-time scorer, with 1.181 points.
Next up
Marquette (11-7, 4-5 Big East) returns home to host Seton Hall (13-6, 6-3 Big East) Jan. 22 at 2 p.m. at the Al McGuire Center.
This article was written by Ava Mares. She can reached via email at [email protected] or on Twitter @avamaresMU
Leave a Comment
About the Contributors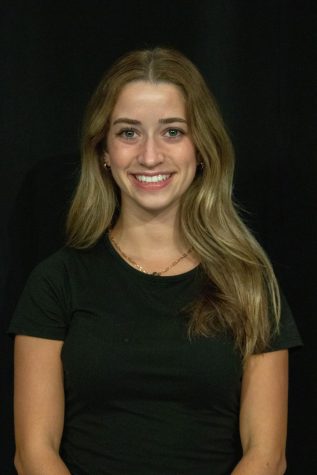 Ava Mares, Assistant Sports Editor
Ava is an Assistant Sports Editor at the Wire. She is a junior from Andover, MN studying journalism and minoring in pre-law.

In her free time, Ava enjoys...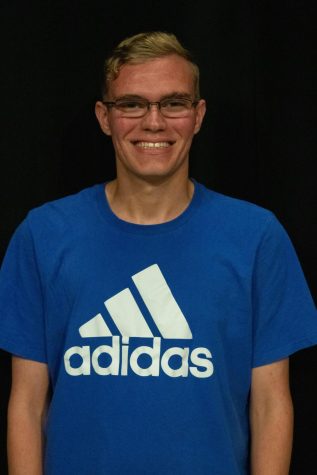 Alex DeBuhr, Staff Photographer
Alex is a staff photographer at the Wire. He is a sophomore from Bartlett, IL studying digital media.

In his free time, Alex enjoys swimming, photography,...