La Chapell brings three-level scorer mentality to Marquette
When Emily La Chapell played her last high school game, the next person she'd call coach was in the stands with some of her future teammates.
The first-year guard's last game was in the Wisconsin Division I State Championship inside the Resch Center in Green Bay. Marquette head coach Megan Duffy came to watch and was joined by Marquette women's basketball players Chloe Marotta, Jordan King, Claire Kaifes and Rose Nkumu.
"It was incredible," La Chapell said. "It just kind of goes to show that they care about you like as a person in general. Win or loss, they were there supporting me, giving me hugs after the game and to see them in the stands was really special."
Marotta thought it was important to show up for La Chapell's big game and show her what it means to be part of the program.
"It was also just important to know that you (La Chapell) haven't made it to Marquette yet, but we are your family," Marotta said.
La Chapell comes to Marquette as the first top-100 recruit and the first Wisconsin native that Duffy has recruited to play for the Golden Eagles.
But before making the choice to commit to Marquette, she waded the recruiting waters. There was something about Marquette for La Chapell that was different than the other schools she considered.
"The sense of community is the strongest here that I've ever experienced anywhere else," La Chapell said. "I was really excited to be a part of (a program with) someone (Duffy) that cared just as much about you as a basketball player, as a person. That was really special to me, and that was something that stuck out to me right away about Coach Duffy."
In deciding to come to the university two hours south of Appleton East High School, where she's the all-time leading scorer, La Chapell said she understands the opportunity that staying home comes with.
"I feel like it's a great opportunity to one, represent the state, but then also just bring more support to Marquette women's basketball," La Chapell said.
Marotta, a senior forward, is also from Wisconsin and knew La Chapell before she ever committed to Marquette as they both played for the same AAU program, Wisconsin Flight Elite.
By playing for the same program, Marotta saw what kind of player La Chapell was.
"I just always noticed her leadership and enthusiasm off the court, so I was like 'She'll be a great addition.' But especially to keep the best players home, I think that's always important for us and to have Emily here is great," Marotta said.
Her roommate, first-year guard Mackenzie Hare, has noticed some of La Chapell's Wisconsin traits.
"She does have a Wisconsin accent, she says 'baag' which I think is funny," Hare said.
For assistant coach Tasha Taylor, she said she is looking forward to the extra support at games that La Chapell is bringing with her by being a local recruit.
"It's always good to have a Wisconsin player be on the team because that actually puts more fans in the stands for us as well," Taylor said. "With her being a local that shows everybody that we're able to keep that talent in state as well."
The fans who show up and watch her play at the Al McGuire Center may see why she's been called a sponge by her teammates and coaches.
"One of the things I love about Emily and with her being coachable and being a sponge: she wants to watch film every chance she gets," Taylor said. "Not a lot of players want to see themselves on the court or see themselves make mistakes. She's always learning every chance she can get."
La Chapell said one of the most important things she's learned while at Marquette that can't be seen in film is how to accept failure.
"I just think your ability to not only accept failure but how you respond to it has been the key here," La Chapell said. "Everyone's going to make mistakes, it's going to happen, but it's how you respond is the most important part. They've been really good at teaching me how to do that."
When La Chapell laces up her Jordans for the first game of the season and fans are able to see the highly-rated recruit, they'll be watching someone who can score at the rim, in the mid-range and from deep. Then after she puts the ball in the net and heads down for defense, fans will see a guard with length.
"She's definitely going to bring that three-level scorer mentality," Marotta said. "She's going to be able to attack in transition a little bit more, kind of run the lane. She's a quick guard, but she also has a great length on defense. She's going to be able to get a lot of tips and deflections."
This article was written by Ben Schultz. He can be reached at [email protected] or on Twitter @benschultz52.
Leave a Comment
About the Contributors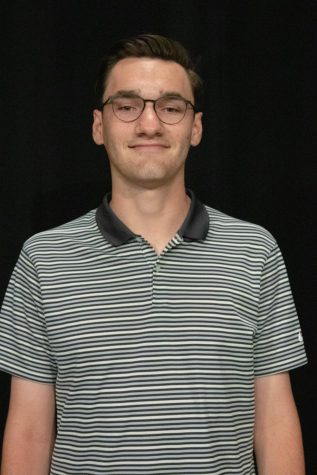 Ben Schultz, Assistant Sports Editor
Ben is an Assistant Sports Editor for Fall 2022 at the Wire. He is a senior from Wauwatosa, WI studying journalism.

In his free time, Ben enjoys golfing.

This...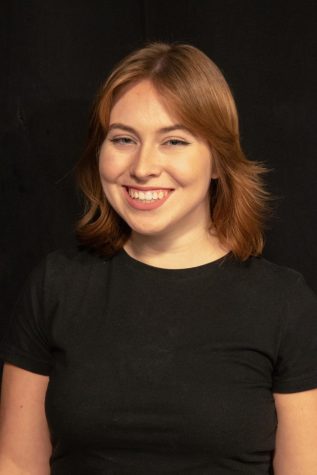 Katie Craig, Staff Photographer
Katie is a Staff Photographer at the Wire. She is a first-year from Lakeville, MN studying digital media and minoring in advertising.

In her free time,...