JOURNAL: Be The Difference with NIL
Be the Difference NIL is helping Marquette men's and women's basketball players fulfill Marquette's tagline to "Be the Difference" in the Milwaukee area while putting some money in their pockets.
"What we're trying to do is provide a benefit that currently exists and is allowed by the NCAA to the Marquette student athletes," Director of Be the Difference NIL Steve Novak says.
The collective isn't affiliated with Marquette University and has signed every scholarship player from both the men's and women's basketball teams. With help from donors, Be the Difference NIL is able to pay the signed athletes as allowed by name, image and likeness laws and rules.
It was launched May 3, 2022, and it's still new to those involved and to those who the collective will be working with in the future.
Executive Director of Be the Difference NIL Travis Diener says its goal is to include Marquette's values into the collective by getting the student athletes out in the community and not just pay them for being who they are.
"It was a concerted effort to create this so that these kids had a chance, had more opportunities to be the difference, to go out in the community to have these chances to be impactful," Diener says.
Those on the board include Rob Jackson, Cam Marotta and Kiesha Oliver-Hayes, former men's and women's basketball players. They all wore the Marquette jersey when they were in college, but weren't able to make money on their name, image and likeness.
"It just means a lot to us that they are taking the time and effort to give us this opportunity, even though when they were here they didn't get to do it," men's basketball sophomore guard Stevie Mitchell says. "It's very thoughtful of them and we're very appreciative."
Those on the board want to make sure to the players they've signed that they only want the best for them and that they've been in their shoes before.
"We wanted to make sure that the athletes understood that our whole intention was to positively benefit them, not for us to have them signing long-term marketing contracts with us or to sign their rights to us," Novak says.
Diener says the inclusion of the women's team was important as he knows the impact that the team has on the community and even within his own home.
"We're creating opportunities for these women's players because we know what kind of impact they have in the community as well," Diener said. "Me selfishly, I have three young daughters so when those girls [Marquette women's basketball players] are around my little girls, I know how they look up to them too."
The opportunities that the players are getting through the collective have been with community partners such as All-In Milwaukee, Boys & Girls Clubs of Greater Milwaukee, Sharp Literacy and others. Players and those on the board will go to events and interact with the young students.
Sometimes both teams will show up at events and sometimes it's just a couple of players. Either way, the athletes are building memories with the kids and their teammates.
"Every time there's a new memory it's getting us closer," women's basketball senior forward Chloe Marotta says. "We have a lot of great memories from the Al's Run and the Boys & Girls Club that we still talk about today, like about that one kid who was making a TikTok with us, she was so funny (and) he was so cool. There's little memories like that, and that always can bring us closer."
Novak says that the early feedback they've gotten from the signed athletes has been encouraging and that going and seeing the interactions has been enjoyable.
"Their feedback has just been, 'Hey let me know when the next one is, we're really enjoying it,'" Novak says. "Just sitting back and watching their willingness to interact and have fun and to also just kind be loose and be themselves. It's been the best part."
As for Marotta, there's been one event that's stuck out more than the rest.
"The most impactful moment was giving the students resources for school to start," Marotta says. "Something we really wanted the students to focus was, it's not all about basketball. It's about how much of the student side we have to focus on as well."
This story was written by Ben Schultz. He can be reached at b[email protected] or on Twitter @benschultz52.
Leave a Comment
About the Contributor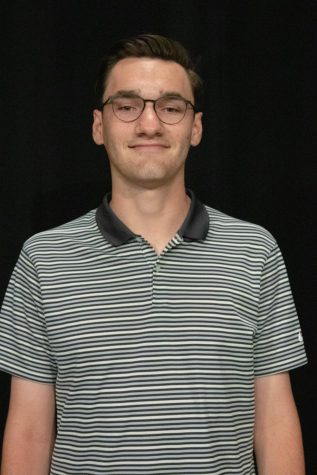 Ben Schultz, Assistant Sports Editor
Ben is an Assistant Sports Editor for Fall 2022 at the Wire. He is a senior from Wauwatosa, WI studying journalism.

In his free time, Ben enjoys golfing.

This...