MU Diversity Newsletter covers on campus events
Each month, the Office of Diversity and Inclusion sends a newsletter to students including important information regarding events and student resources. 
Every student at Marquette University receives a Marquette Today email each day through their university emails. This update includes general campus-wide events and news on a day-to-day basis. But, to receive the Diversity Newsletter, students must subscribe. 
The September 2022 issue featured three main categories: Social Media, Diversity News & Events and Diversity Resources. 
The social media category highlighted the Office of Institutional Diversity & Inclusion's social media hyperlinks including their Facebook, Twitter and Instagram. The diversity news & events category featured information on happenings such as the Ronald E. McNair Scholars Program, Soup with Substance: Latino Arts and Fiesta de Noche. Finally, the diversity resources category provides students with access to anti–racist education, advocacy services and more. 
One of the events featured in the September issue of the diversity newsletter is Soup with Substance: Latino Arts.
Soup with Substance is a Marquette Campus Ministry program that welcomes students to join in on a round table style discussion. These discussions surround a topic related to a social justice issue and are held over a meal of vegetarian soup and bread. Each academic year there are nearly 40 programs held.
"The main objective is to get people to talk about important issues in the light of their faith and core beliefs. Secondarily, it is a way to amplify the voices and experiences of people across the Marquette and Milwaukee community," Rev. Philip Sutherland, Career Diversity Fellow, said.
This is just one example of campus events featured in the newsletter.
Campuswide there are a variety of events focused on diversity and inclusion efforts, and the Diversity Newsletter tries to make its promotion of them as comprehensive as possible. 
Jacqueline Black, director for Hispanic Initiatives and Diversity & Inclusion Educational Programming at Marquette, said that this newsletter is sent out to students with the intention of informing them and raising awareness about the expansive events and resources on campus that are committed to diversity and inclusion.
"What we try to do is gather information on programs and events that are happening around campus," Black said.
Black said, "Students are encouraged to submit any information or insights they have to be included in the newsletter."
"We are always trying to be as comprehensive as possible," Black said. "That includes events and programs that are put on by student organizations, academic departments, offices, colleges divisions … anything that's happening on campus, we want to know about it."
Black said the process to make your voice heard within the newsletter is simple. 
Black noted that if people want to submit something, they just have to provide a link and a short description and they can send it to her email.
Students who are interested in promoting an event or providing knowledge of resources on campus to enhance diversity and inclusion efforts can reach out to either Jacki Black or Ana Luci Gonzalez Nunez, communications intern. 
"Whenever people reach out we are happy to share their items," said Nunez. "But I also do research on Marquette Today, on our website, in the AMU to kind of connect and find events for students, staff, faculty and pretty much just the Marquette community." 
Those who work on the newsletter try to stay as involved as possible with the events that are being featured within it. 
Nunez said that she makes an effort to attend events represented in the newsletter: "I will attend them, take pictures, connect with people, kind of just make a little bit more of a presence." 
In order to receive the Diversity Newsletter, students must register with their email address and interest group — whether they are a student, faculty member or otherwise. Students should be aware of this process if they wish to receive updates and comprehensive information regarding Marquette's diverse and inclusive programs, events and resources.
This story was written by Grace Cady. She can be reached at [email protected]
Leave a Comment
About the Writer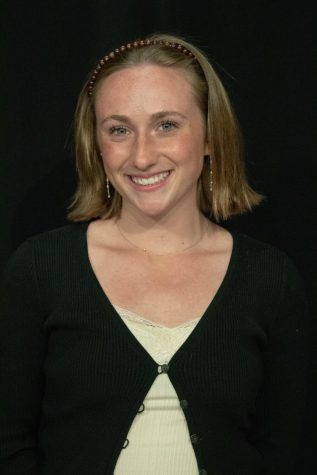 Grace Cady, Executive Opinions Editor
Grace is the Executive Opinions Editor for Fall 2022 the Wire. She is a junior from Delafield, WI studying journalism and minoring in political science.

In...