Night of underdogs: "Ted Lasso," "Abbott Elementary"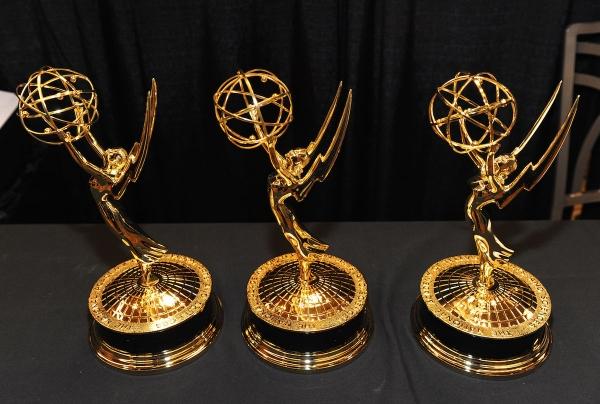 At the 74th Primetime Emmy Awards, elementary school teachers faced off against serial killers and the underdog European soccer team.
The best in television were honored Monday evening, returning to a full capacity in-person show, a first since 2019. Hosted by "Saturday Night Live" icon Kenan Thompson, the ceremony was full of history-making moments.
Surprising but deserved, Sheryl Lee Ralph took home Best Supporting Actress in a Comedy Series for "Abbott Elementary." She is the second Black actress to win this category and the first this century. The audience erupted in applause when she took the stage. Ralph proclaimed in her acceptance speech, "Anyone who has ever, ever had a dream thought that your dream … couldn't come true. I am here to tell you this is what believing looks like."
Her co-star and the mastermind behind "Abbott Elementary," Quinta Brunson, took home Best Writing in a Comedy Series for writing the pilot of the hit mockumentary series. She became the second Black woman to win this award.
Yet, the best part of the night was when I was on the edge of my seat to see if Jason Sudeikis would be served any legal documents during his speech for Best Actor in a Comedy Series. However, it seems like Olivia Wilde is too busy dealing with the aftermath of her boyfriend, Harry Styles spitting on co-star Chris Pine at the premiere of her upcoming film "Don't Worry Darling."
However, the show wasn't always this exciting, it started out rough with an eye-catching but odd opening number by Kenan Thompson. The intro was supported by several backing dancers that highlighted the most random shows. It was almost as if the producers played Scrabble with shows from the last 50 years. The shows ranged from "The Brady Bunch" to "Stranger Things." It was odd but definitely interesting.
The show overall was entertaining, but that is because I, as a massive fan of television and award shows, have seen nearly all of the shows recognized. To the average viewer at home, I am sorry you had to sit through a three-hour ceremony that could have been done in 20 minutes.
Although not the best dancer, Thompson's comedy did a fantastic job keeping the audience and viewers at home engaged. It was abundantly clear that he did not hold back with his jokes.
Thompson took a jab at the top nominated streamer, Netflix. He said, "'Squid Game" is a contest you enter when you're in massive debt. Joining the next season? Netflix." Netflix has been under fire lately for its loss in subscribers and the millions of dollars that they have been losing. Yet, "Squid Game" took home six Emmys overall, so they did win in the end.
His jab at Leonardo DiCaprio's dating life made me laugh audibly, something that I rarely do at award shows. Thompson joked, "Zendaya just turned 26. Young enough to play a high school student, but too old to date Leonardo DiCaprio."
Zendaya may be too old to date Leonardo DiCaprio, but she wasn't too old to pick up another Emmy for "Euphoria." Zendaya became the youngest two-time winner for any Emmy ever and was the first Black woman to win the Lead Actress in a Drama Series category twice.
One low of the show was the unnecessary music choices. Like imagine spending your whole life trying to get to the moment of winning an Emmy, and then a 2000s pop contemporary song plays while you walk to accept your award. The producers chose violence when playing "Best Day of My Life" by one-hit wonder American Authors. I, for one, was shaken up.
Here is some of the noteworthy wins from the 74th Primetime Emmy Awards that shook up the race like the music did to me:
Best Comedy Series: "Ted Lasso"
Best Drama Series: "Succession"
Best Limited Series/TV Movie: "The White Lotus"
Best Supporting Actor in a Comedy Series: Brett Goldstein, "Ted Lasso"
Best Lead Actor in a Drama Series: Lee Jung Jae, "Squid Game"
Best Lead Actress in a Comedy Series: Jean Smart, "Hacks"
Best Lead Actress in a Limited Series/TV Movie: Amanda Seyfried, "The Dropout"
Best Lead Actor in a Limited Series/TV Movie: Michael Keaton, "Dopesick"
This story was written by Patrick Curran. He can be reached at [email protected]
Leave a Comment
About the Writer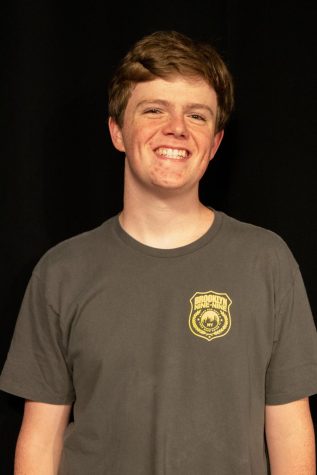 Patrick Curran, MUTV Executive Arts & Entertainment Producer
Patrick is the Executive Entertainment Producer at the Wire. He is a junior from Wilmette, IL studying digital media and minoring in public relations

In...