Getting my hopes up for the Emmys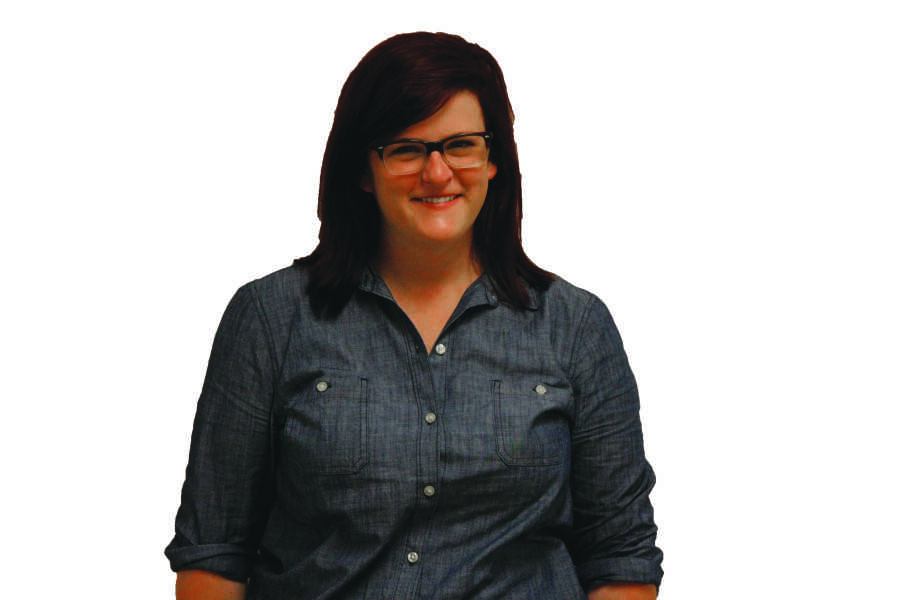 Last year's Annual Marquee Emmy Party ended with me throwing Chex Mix at my TV. I think I lost it around the time that John Cryer won Outstanding Lead Actor in a Comedy Series for the inexplicably popular garbage heap that is "Two and a Half Men."
And though I've not always been armed as such, I've been throwing the proverbial Chex Mix at the Emmys for years. The award show, which will air its 65th broadcast this Sunday, has garnered the reputation as a haven for network pets, be they hacky or heartfelt.
Time was spent bowed to the altars of "Boston Legal," "Monk," "Fraiser" and time and again established, yet unexciting, favorites like "Modern Family" had their egos stroked. Popularity was king. Conventionality was prized. And year after year the same shows dominated, making the awards almost too boring to procrastinate homework for.
But, recently, and this year especially, there are signs of promise, hints of quality winning over dollars and viewership in this sea of television-types.
It makes sense. Today's television offerings are often lauded as part of a "golden age" with work as profound and culturally important as "Mad Men," "Homeland," "Breaking Bad," "30 Rock" and the streaming-breakthrough and headline of this year's nominees, "House of Cards."
It's clear that work like this needs a higher caliber of awards: one that doesn't ignore great shows, like the Emmys wont to do—giving only two nominations and no wins to "The Wire," snubbing, a granted unpopular but still brilliant, "Firefly," and continuously underrepresenting shows like "Curb Your Enthusiasm," "It's Always Sunny in Philadelphia" and "Community."
But recently these signs of change are coexistent with the same cheeseball, commercial tendencies that result in me sweeping Chex-dust out of my carpet.
This leads me to the four different reactions that I may have throughout this weekend's show.
1) Yelling huzzah in surprise and delight, 2) A golf clap in respect for an expected, but indisputably correct choice, 3) a slight frown, showing disappointment and disapproval for venial rather than cardinal sins and 4) Chex mix throwing, for the true travesties.
HUZZAH!
These are the moments that would genuinely both surprise and delight. I hope that the Emmys gives "Top of the Lake" its fair due. The acting is superb, the vibe is thick with tension and mystery and it's both a beautiful and fresh one-time series. My yell of nerdy joy, would come too if Adam Driver of "Girls" wins for Outstanding Supporting Actor in a Comedy Series.
He is the definition of a great actor in a modern comedy—incredibly idiosyncratic, yet soulful; squarely not the lead of the show, but central to its heart. In that same vain, I hope Louis C.K.'s "Louie" will upset the monolith of Emmy-approval, "Modern Family." It, like Driver, gives comedy that is at once fresh, hilarious but with an impressive ambition and introspective streak making it as good as anything on TV right now.
I would have also been pumped if "Antiques Roadshow" won Outstanding Reality Program. It's been nominated 11 times total and has never won an Emmy. It is also just an incredibly charming show that is an unrecognized PBS institution, serves as an anecdote to shows like the "Real Housewives of [insert city]" and has been ripped off by the slew of three, count them, THREE, shows about pawn shops now on reality television.
GOLF CLAP
There are, of course, known entities that Emmys should, and likely will, acknowledge. First, I would say it is crazy that "Mad Men's" Jon Hamm has not won Outstanding Lead Actor in a Drama Series—his opponent, Bryan Cranston has deservingly taken the prize three times for "Breaking Bad," but this season was one of Hamm's best in one of the most enigmatic roles in TV, equal in complexity to Walter White.
Speaking of everyone's favorite meth show, there is no question "Breaking Bad" will clean up at least a few statues on Sunday, and I think it deserves it. But "Game of Thrones" has still only won in one Primetime Emmy category for Peter Dinklage as Outstanding Supporting Actor in a Drama Series. If either wins, I will briefly subside my Emmy smack talk and and will gently clap with approval.
Last of the deserving winners would be Julie Louis Dryfus for her work in "Veep." I think it is likely the most underrated comedy right now and, though Dryfus has been an award darling in the past, the show could use all the attention it can get.
SLIGHT FROWN
"Homeland's" second season should stop the award train. I hope that the Emmys don't fall into its familiar trap of awarding the same, once celebrated, show despite diminishing returns. "Homeland" is not all that bad, but it's certainly not the best in any of its categories.
Speaking of over-nominated, I hope "Modern Family" will win nothing and like it. The show, though it occasionally has charm and clever writing, is an increasingly twee and predictable family sitcom.
FLYING CHEX MIX
I'm setting the line here. If Jim Parsons beats out Louis C.K, Alec Baldwin and Don Cheadle for Outstanding Lead Actor in a Comedy Series for "The Big Bang Theory"; if the weakest season of "Downton Abbey" upsets any of the much worthier nominees; if the violently-bleached Guy Fieri wins for Outstanding Reality Program for "Diners, Drive-ins and Dives," Chex Mix will be thrown and I will now know that the hacks have once again, gained majority rule in what is supposed to be TV's biggest night.
On the hopeful side, Neil Patrick Harris is once again hosting, so at least we'll get a good musical number this Sunday, but let's hope I can retain hold of my snacks and the world of television gets an awards show it deserves.
Leave a Comment