MU needs to provide more support for student organizations
There are roughly 300 student organizations at Marquette University. There is plenty for students to get involved with at the university, but the support they have in sustaining these organizations is selective and limited. 
All recognized student organizations at Marquette have the opportunity to apply for funding through Marquette University Student Government using the Student Organization Funding process, but there is no assurance that these requests will be granted. If organizations are selected to have funding support, this will occur on primarily a reimbursement basis rather than upfront coverage. 
The process to apply for funding is not extensive, but there is also little upside. The SOF website explicitly says that there are little funds to go around and that funding is never guaranteed. Once students fill out the required forms to apply for funding, they must wait and see if their organization will be provided with anything.
There is also a modest list of what is qualified to be funded for each student organization. For instance, a very specific requirement to meet for event funding for a student organization is that the event must be "open to all undergraduate students and must enhance the greater Marquette community."  
The SOF website notes that they anticipate having $140,000 to provide support for student organizations – and that roughly half of that will go to club sports, the other half to non-club sports. This leaves very little money left over to provide funding for any non-sports related student organizations. It gives students the right to question why only sports related clubs are being prioritized when there are a plethora of other notable organizations that need and deserve funding. 
One of the most important assets student organizations provide is helping give people a place on campus. Entering college can be intimidating, and without outlets for students to seek support from their peers, they can be left to struggle. 
Marquette often recognizes the growing diversity of their student body. As they have noted, this school year will be the "most diverse incoming class" that the university has ever seen before. Although this is positive and a step in the right direction, Marquette needs to consider how their student organizations contribute to bringing in and retaining a diverse student body. 
Some of the inclusive organizations at Marquette University include the Black Student Union, Arabic Culture & Language Club, Bangladesh Student Association, Black Mindz, Chinese Culture and Charity Club, and the African Students Association. All of these organizations provide safe spaces for students of color and provide them with a place to connect and create. They are essential to the retention of students of color at Marquette – not only that, but essential to providing a quality experience at the university for students of color. 
The issue that students face is the lack of university support for their organizations. Although students have the opportunity to apply for funding, the chances of them receiving anything substantial or even sufficient are slim. 
The implications of student organizations being left without any university funding cover a broad spectrum. 
Organizations that do not receive funding and support have less opportunity to host speakers, travel for events, cover operating expenses, purchase equipment and more. This leaves the student organizations with far less resources and can lead to a lack of motivation to continue. The consequence of this is that the organization is dismantled and where students once found solace, found opportunity and found fun is gone.
Marquette University needs to prioritize their student organizations. Much of what keeps student body motivation alive is involvement, and without organizations that can support students' interests, make them feel safe and secure on campus and promote collaboration, students and the university will suffer.
This story was written by Grace Cady. She can be reached at [email protected]
Leave a Comment
About the Writer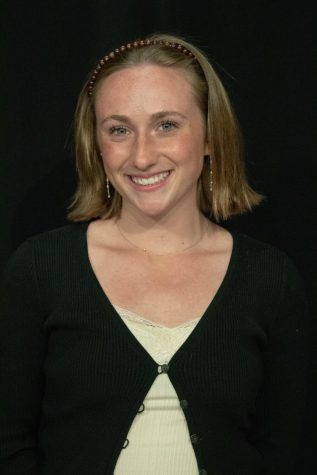 Grace Cady, Executive Opinions Editor
Grace is the Executive Opinions Editor for Fall 2022 the Wire. She is a junior from Delafield, WI studying journalism and minoring in political science.

In...