Song-filled students
Everyone dreams of being big pop star with thousands of adoring fans and an album that tops the charts, but most don't venture outside of the shower. However, some Marquette students are brave enough to show off their songwriting abilities.
Wolfe Ramsay, a first-year in the College of Arts & Sciences, has been making his own music for years and Alyssa Tobisch, a senior in the College of Communication, recently wrote a song of her own.
Tobisch only wrote one song which is a three-minute piano ballad titled "Letting Go." The process for the song began in September, when Tobisch had a rush of anguish and recorded herself on the piano. 
"I had a friendship break up that ended over a year ago, and one day I was really in the dumps and decided to play around on the piano and the first half of the song came out," Tobisch said. "Then seeing them on campus again and thinking 'I need to write this down, there is more in my head,' and then I sat down at the piano again." 
Songwriting was never something Tobisch had an interest in. 
"If you had told me a year ago that I was going to be writing a song, I think I would've laughed in your face, but I think it helped me heal in a lot of ways," Tobisch said. 
On the other hand, Ramsay has been making music since high school. 
"A few friends of mine wanted to write these parody songs for fun, so I did it with them, and I was talented with the parody stuff," Ramsay said. "I realized I had a knack for songwriting and then I kept going from there."
Ramsay has released two albums, an EP and several singles since 2020. His most recent release is his album titled "Matador."
"The album is like a love story in a way, but it's a little bit more negative. I was thinking about how at the start of a relationship and you don't really know if you want to get close with someone, you can compare it to a matador show and how you're dancing around the bull," Ramsay explained.  
Additionally, all of the proceeds that come from "Matador" will be donated to the Jimmy Fund, which is a Boston-based organization that fundraises money to support the Dana-Farber Cancer Institute. Cancer awareness and research is important to Ramsay ever since a childhood friend of his passed away due to cancer.
"I want people to know that I truly believe in what I'm making," Ramsay said. "I personally believe that I have at least the talent to be someone who is worth listening to, being someone who is worth being recognized." 
A lot of time and dedication goes into Ramsay's work, and he hopes that his audience understands that he is working hard to produce music for them. However, he is also balancing his job as a full-time student with his love of music.
"I've always been interested in emotions, which I think ties back into how I write, but also my mom is a therapist," Ramsay paused. "Ideally music would be my main source of income. I don't want to be too idealistic, but that's the goal." 
Because "Matador" just dropped, Ramsay is going to take some time before releasing anything else. His writing style and album organization all revolve around a central story that he spends time carefully constructing. 
"Whenever I do an album, I'm going to do a story, I don't think it's interesting to do a bunch of random tracks and then put it out there," Ramsay said. "One reason I really like writing so much is because I want people to get excited and analyze my music in the same way that big artists get." 
On his album, Ramsay collaborated with another Marquette students. Jaiden Ehrhardt, a first-year in the College of Engineering, loves to sing and when she met Ramsay in her orientation group last fall, they decided to put their heads together and make something. Ehrhardt had never ventured into professional recording, but this experience left her with many memories.
"Many times during the recording session I felt insecure about the sound of my voice, so many retakes definitely took place," Ehrhardt said. "There is no better feeling than taking your creation to the next level and being able to keep it on record forever. It's a memory that I'll be able to listen to whenever I please, and to top it off, knowing that people enjoy listening to it as much as I may, is just pure euphoria!"
While Tobisch has no plans to create any more songs, Ramsay is getting back to writing and recording soon. For now, "Matador" and the rest of Ramsay's discography is available on Spotify and Apple Music. Ehrhardt intends to pursue music more as an escape from her daily life, and she will continue to share her songs with anyone willing to listen.
This story was written by Izzy Fonfara Drewel. She can be reached at [email protected].
Leave a Comment
About the Contributor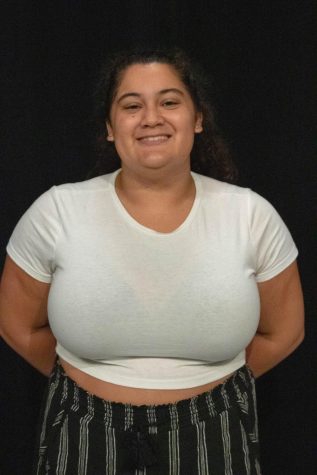 Izzy Fonfara Drewel, Executive Arts & Entertainment Editor
Izzy is the Executive Arts & Entertainment Editor at the Wire. She is a sophomore from Papillion, NE studying journalism and minoring in music and...