MUSG discusses potential of LGBTQ+ LLC
The Marquette University Student Government looks to make a rainbow floor for Living Learning Communities.
"I know that the LGBTQ+ initiative is working on getting, I think they called it the 'Rainbow Floor' for LLC, which is really exciting," Cam Heiser, sophomore in the College of Business Administration and Executive Vice President of MUSG, said.
Within MUSG, Nicole Laudolff, junior in the College of Arts & Sciences and Legislative Vice President, said there are initiative committees that reflect MUSG President and senior in the College of Arts & Sciences Katie Breck and Heiser's platforms which include sustainability, LGBTQ+ student experiences, mental health and racial equity and justice.
"Our LGBTQ+ student experiences initiative is the group that's working to establish a queer LLC on campus … to provide that safe space for queer students immediately coming into Marquette because a lot of students don't have a lot of exposure to LGBTQ+ people and necessarily know how to interact with them in a way that makes everyone feel safe and comfortable," Laudolff said.
Heiser said he's mainly working on setting up a meeting with the Office of Residence Life and the Resident Assistants Advisory Board to change the gendered visitation overnight policy as well as trying to include non-binary students into Marquette's visitation rules.
Currently, only individuals of the same gender are able to spend the night in a residence hall.
The Marquette University Student Government met Jan. 31 for the first time in the spring semester. Vice Provost of Academic Affairs John Su joined the meeting to discuss the rationale behind the changes to the academic calendar after the 2022 spring semester was delayed by a week.
Laudolff said Su also talked about changes to the COVID-19 policy and ways in which it could be improved upon.
"If students are having problems in their classes or professors are not being accommodating of their needs given COVID-19 as well as the different classroom policies — to have them let us know or to let their department chair know so that we can let Dr. Su know and help get that taken care of and support them there," Breck said.
At the start of each MUSG senate meeting, the floor is open for student concerns.
Breck said she is focused on learning how to effectively communicate with students in regards to the university's policies.
One of the initiatives Breck said she wants to accomplish is to ensure the attendance policy at Marquette becomes more inclusive in terms of students' physical and mental health.
"We're also working on doing focus groups and student support groups that are led by the Wellness Peers," Breck said.
Breck said the information learned out of the support and focus groups would be taken back to the counseling center and different departments across the university, for Marquette to understand how the university will be able to support students' mental health better.
Focusing on the budget process, Breck said MUSG is determining how they can best support multicultural student organizations on campus. Continuing to support all cultural student organizations on campus with initiatives aimed toward diversity, equity and inclusion.
Breck said MUSG is working closely alongside the Black Student Council and NAACP Marquette.
"As well as working with the Muslim Student Association to better improve their prayer space on campus," Breck said.
As Breck comes to the final two months of her term, she said she ultimately wants to not only improve the physical space of the university for students, but also ensure Marquette is being responsive and supportive to student's needs and mental health.
Heiser is also reaching the end of his term.
Currently, Breck said there are open MUSG positions, including Communications Vice President and the Outreach Vice President. She said students are able to apply on their website.
There are also open positions for academic seats representing any of the colleges in the student senate, Laudolff said interested students must submit a candidate registration form, which becomes available on Feb. 7.
This article was written by Julia Abuzzahab. She can be reached at [email protected]
Leave a Comment
About the Contributor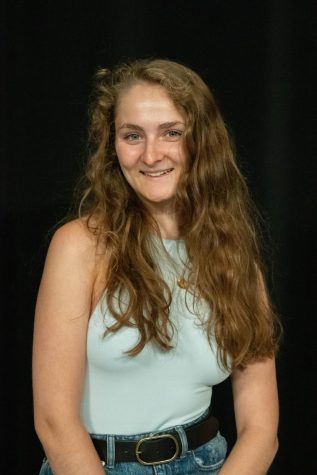 Julia Abuzzahab, Executive News Editor
Julia is the Executive New Editor at the Wire. She is a junior from Wausau, WI studying journalism and minoring in film & media studies.

In her...