MUSG candidates campaign to Marquette
The Marquette University Student Government Presidential debate was hosted Feb. 26 and featured two tickets: Abbie Moravec and Tommy Treacy, as well as Christian Golden and Sherlean Roberts.
The debate opened with both tickets making their opening statements. Golden and Roberts, the second all-Black ticket in MUSG history, gave their statement first.
"Dear Marquette community, it is with great honor that we stand before you today to discuss some of the most pressing issues facing our campus: food insecurity, the need for more social events, more inclusive spaces for all organizations and programs, adding students to the hiring process, campus security and the need to support our LGBTQ+ community," Golden, a junior in the College of Communication, said.
Golden went on to state that they will build a community that is "inclusive, equitable and fair." Golden said achieving these goals will require the entire university to work together through open conversations, engagement and listening and learning from everyone.
Treacy, a junior in the College of Arts & Sciences, said their campaign is largely focused on three topics: social justice, health and wellness and sustainability.
"For social justice, we want to amplify student voices and raise our campus organizations. For health and wellness, we want to promote mental health resources, aid in sexual health and provide greater access to menstrual products. For sustainability, we want to create a new committee and host a variety of green events," Treacy said.
The first question of the debate asked was why they were ready for this managerial role while maintaining a positive environment within the organization and working with administration. Treacy and Moravec answered first.
Moravec, a junior in the College of Arts & Sciences, said throughout her experience in the programs department of MUSG, she's been able to work with the executive board and had to take on responsibilities that she normally wouldn't do because of staffing issues.
This past fall previous leaders of MUSG had to step down from their positions after participating in a demonstration during the New Student Convocation. It led to those students going through the student code of conduct process. Students placed on probation likely have to step down from their leadership role.
Treacy said although he hasn't been part of MUSG, he is a national director for College Democrats of America, which gave him experience in consensus building and advocating for groups that he might not be a part of while still supporting these groups.
On the other hand, Golden said he was the president of the Urban Scholars program, so he said he understands how to work with administration. He said he was also a College of Communication ambassador so he's helped develop events which he had to work alongside staff to do. Roberts, a junior in the College of Arts & Sciences, added on by saying she's had lunches with University President Michael Lovell this school year to come up with new ideas to better the university.
Both tickets went on to discuss diversity and inclusion and how they will ensure accountability in gender, sexuality and race through their hiring process and within MUSG.
"I feel bringing everybody to the table is the first step. How can we get the students involved, how can we get students from diverse backgrounds involved, so with my administration hopefully I would like to pull everybody from the community. A lot of people ask me, 'hey what's your vision,' but I reply to that with 'what's your vision,' because as a president I want to know how I can support you," Golden said.
Roberts added to Golden's point and said their campaign wants to include students in the hiring process at Marquette in hopes of bridging the gap between faculty and students.
Treacy said it's important to be constantly advocating for a better world and campus and said he and Moravec have three ways they want to tackle diversity and inclusion: recognizing their limitations, promoting diversity in their hiring process and ensuring they are fully funding their committees.
"Within MUSG, as long as I've been there, I've seen … a very diverse background of people in leadership spots and they're taking on the roles of committee leads and even on the executive board, so I've really been able to see how we're able to bring in student voices from many different backgrounds, organizations and how that's able to impact some of the policies and legislation that has gone through," Moravec said.
After more rounds of questions including a segment for audience questions both tickets were asked to make their closing statements.
"We wanted to work on the rebuilding and reformation of MUSG and the Marquette campus as a whole. We sat down and looked at what needed to be changed on campus and we saw a variety of issues that could be improved. We reviewed the policies of Marquette and the resources that are available to the community and as students we knew that there was a change that had to be made," Moravec said.
Moravec closed by saying they want to ensure Marquette is a safe, welcoming and comfortable home for current and incoming students.
"I want to emphasize the importance of coming together as a community to tackle the challenges that we face," Roberts said. "And closing, let us remember that our greatest strength lies in our ability to come together as a community. We are faced with many challenges but we have the power to make a difference."
Roberts finished their closing statement by reminding people that everyone has a role in making Marquette inclusive, equitable and fair.
This story was written by Julia Abuzzahab. She can be reached at [email protected] or on Twitter @juliaabuz
Leave a Comment
About the Contributors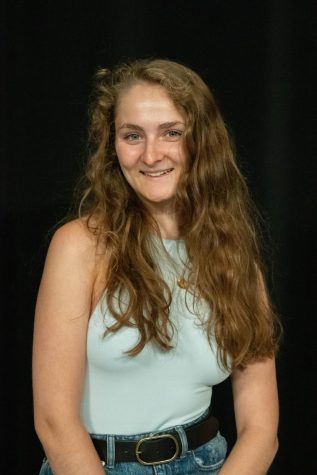 Julia Abuzzahab, Executive News Editor
Julia is the Executive New Editor at the Wire. She is a junior from Wausau, WI studying journalism and minoring in film & media studies.

In her...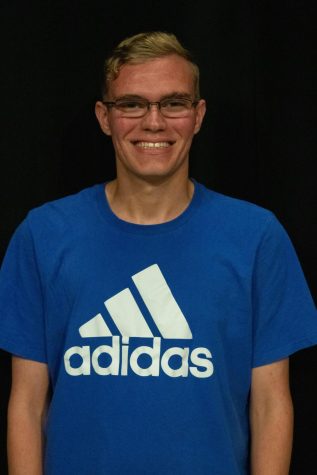 Alex DeBuhr, Staff Photographer
Alex is a staff photographer at the Wire. He is a sophomore from Bartlett, IL studying digital media.

In his free time, Alex enjoys swimming, photography,...