CADY: More food options on campus positive for students
Food inclusivity has become increasingly important as dietary restrictions among people have increased. About 26 million U.S. adults have food allergies along with 5.6 million children, according to the Asthma and Allergy Foundation of America. In addition to allergic restrictions, many Americans are also choosing to eliminate or reduce animal products such as meat or dairy from their diet; we see a jump from 1% to 6% of people following a vegan diet from 2014 to 2021. Recently, Marquette University has made significant efforts to address the needs of students' growing dietary restrictions. 
Students with dietary restrictions may find it difficult in traditional college dining halls, as they are unable to consume a lot of food staples part of the American diet like burgers, pizza and chicken do not adhere to students who have dairy or gluten allergies as well as vegans or vegetarians. 
Marquette has addressed the need for more food inclusivity by expanding the campus' dining hall options. One of the more recently added food stations on campus is Simple Servings in The Commons which excludes the eight most common allergen ingredients according to the United States Food and Drug Administration: milk, eggs, wheat, soy, shellfish, peanuts, tree nuts and gluten. This station helps ease students minds since there is no concern for their health. 
Another addition to Marquette's campus dining is the Plant Powered station in The Commons, which a plant-based food station with options such as 'chick'n tenders,' 'incogmeato burger' and tofu steak, all of which are sourced by MorningStar Farms, which is a food company that specializes in vegan and vegetarian food products. MorningStar is also popularly known for providing plant-based variations of traditionally meat products like chicken nuggets and patties. 
The Plant Powered station became available to students at the beginning of the fall 2021 semester, and largely serves students with vegetarian or vegan diets because, as much as salad bars can be a hot commodity, they need other healthy options too. Supporting these kinds of diets is important because it includes vegetarians and vegans in the traditional dining hall experience and it is also good for the environment. Eating a vegetarian diet alone leads to 2.5 times less carbon emissions than a meat-based diet. 
There is also inclusivity at the campus' coffee shops' options. The Brew, a Starbucks-serving café located in the Alumni Memorial Union, the Raynor Library, David A. Straz Jr. Hall, the School of Dentistry and the basement of Cudahy Hall also promote food inclusivity. Coffee drinkers everywhere can rejoice knowing they will have their choice of milk in their beverage, whether they want to diverge from cow's milk due to preference, allergy or veganism. For only a 75 cent upcharge, students can choose to have almond, coconut or oat milk in their drinks. 
An area Marquette can improve with access to food on campus is providing more takeout boxes at dining halls. Whether it be due to severe allergies, discomfort eating around others, or a hectic schedule, many students would benefit from having the option to take their dining hall food to go. Marquette should provide this option in each one of the dining halls just as it does in the Annex. 
Colleges everywhere can learn something by listening to their students and following the upward trend of food inclusivity. Students should not consider a wide variety of dining options that fit their needs a privilege, but a standard. If universities fail to adapt to the growing dietary restrictions of students, they will likely lose money made through dining plans and also disappoint the students they want to care for. First- and second-year students at Marquette are required to have a meal plan; So, this could cause issues if a student is not provided the proper food options. A recent survey found that 57% of individuals said they would be more likely to eat on their college campus if there were a broader selection of options. 
Food inclusivity is important to increase students' food options but also to protect them from potential exposure to allergens or foods they exclude from their diet.
Not only should students' needs be addressed out of care and concern, but also safety. Young adults seem to be at higher risk for fatal food-related allergic reactions. Colleges should prioritize the welfare of their students and attend to their needs for inclusive food options. 
I grappled for a long time with the decision to become vegetarian myself largely out of concern that there wouldn't be enough options of food for me to eat in college. Luckily, the world is adapting, and as we see an increase in vegetarianism, an increase of plant-based options have come with it. Marquette has made mine and many other students' dietary restrictions less stressful through their efforts to provide a wide variety of dining options. Colleges everywhere should strive for food inclusivity and prioritize their students' dietary needs. 
This story was written by Grace Cady. She can be reached at [email protected].
Leave a Comment
About the Contributors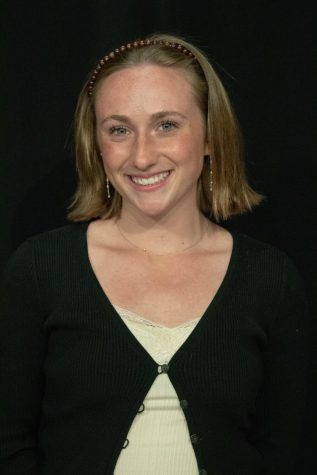 Grace Cady, Executive Opinions Editor
Grace is the Executive Opinions Editor for Fall 2022 the Wire. She is a junior from Delafield, WI studying journalism and minoring in political science.

In...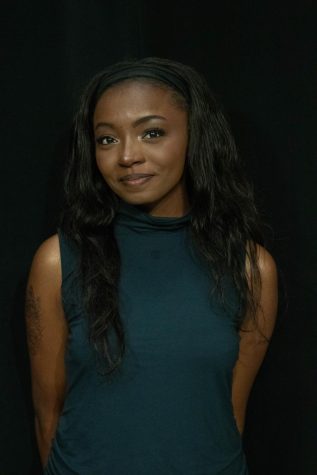 Hope Moses, Editor of Diversity and Inclusion
Hope is the Editor of Diversity and Inclusion at the Wire. She is a junior from Milwaukee, WI studying journalism and minoring in peace studies.

In...