Second women's basketball signee reopens her recruitment
Two hours before women's basketball head coach Megan Duffy announced her assistant coaches Friday afternoon, Class of 2023 signee Destiny Strother reopened her recruitment.
"Destiny Strother (2019) has reopened her recruitment," Strother's AAU team, the Michigan Storm Elite, tweeted Thursday morning. "She will meet with the new Marquette staff this week."
"It had nothing to do with coach Duffy getting the job," Michigan Storm Elite coach Jeff Taylor, said. "She knows Coach Duffy. Duffy had recruited her briefly before Destiny committed to Marquette."
The timing of Strother's announcement comes due to funeral arrangements from her grandmother's death.
"When Kieger left Marquette, we were preparing to reopen then, but Destiny had a death in the family," Taylor said. "We didn't bother her with any administration stuff."
The Flint, Michigan, native goes to Carmen-Ainsworth High School and earned three consecutive all-state honors including first team nominations as a sophomore and junior. The 5-foot-9 guard was a three-time all-conference honoree and was a two-time MVP for the Flint Journal All-Area Dream team.
As a senior, she was once again named the Saginaw Valley League South's Most Valuable Player averaging 18.1 points, 4.8 rebounds and 2.4 assists per game. She led her team to an 18-6 record and a Division I district championship.
Kieger signed Strother in November and she was supposed to begin with the Golden Eagles this summer. Kieger said Strother was used to playing with a team with an up-tempo system and that she is a good teammate who brings chemistry.
"Destiny is a knock down lefty shooter," Kieger said in a statement Nov. 14. "Having her on the court will make everyone better, as defenses will have to respect her range. She is a strong competitor who loves to work."
Strother is the second out of the eight incoming freshmen to make this decision. The first was Milwaukee native Shemera Williams, who announced her decision shortly after Carolyn Kieger left Marquette for Penn State.
Williams has already received interest from the University of Kentucky and Xavier University, per her Twitter account. Marquette remains one of her options.
Taylor said Strother had a meeting with Duffy Friday evening, and Marquette is still an option for her.
"She loves Marquette," Taylor said. "She's going to try to make an informed decision over the next couple of weeks about where she's going to land, and perhaps stay at Marquette. She's very much still interested in Marquette."
About the Writer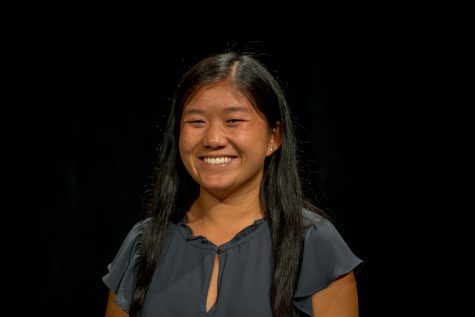 Zoe Comerford, Executive Sports Editor
Zoe Comerford is the Executive Sports Editor for the Marquette Wire. She is a senior from Naperville, Illinois, majoring in Journalism and Digital Media...