Volleyball loses in straight sets to No. 10 Creighton
Head coach Ryan Theis and the No. 21 ranked Golden Eagles could not handle the No. 10 Creighton Bluejays, losing in straight sets (25-17, 26-24, 25-20) Sunday afternoon.
The Golden Eagles had their highest hitting percentage during the first set at 0.273, and from then on it all went downhill. Meanwhile, the Bluejays had a 0.439 hitting percentage in the first set.
The score was tied 15 times with four lead changes in the second set. Marquette was up 23-21 before losing three consecutive points, which gave Creighton a 24-23 lead. The Bluejays eventually won the second set, 26-24.
With Creighton up 2-0, Marquette stayed close with the Bluejays in the set, but Creighton completed the sweep with a 25-20 set win.
Junior outside hitter Allie Barber led the Golden Eagles with 16 kills, and senior Anna Haak notched eight kills and 12 digs. Redshirt senior Jenna Rosenthal finished the afternoon with seven kills. Sophomore setter Sarah Rose tallied her third double-double this season with 13 assists and 11 digs.
For the Bluejays, Taryn Kloth led her team with 16 kills, and Jaali Winters added 15 kills. Madelyn Cole had a match-high 38 assists. Creighton had a 0.322 hitting percentage while Marquette could only muster a 0.210 total hitting percentage.
Sunday's match was the first regular season match between two ranked BIG EAST teams since 2005.
No. 21 Marquette (10-4, 1-1) will play Georgetown Sept. 28 at 7 p.m. at the Al McGuire Center for its BIG EAST home opener.
About the Contributor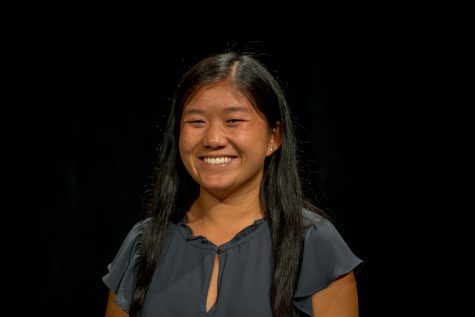 Zoe Comerford, Executive Sports Editor
Zoe Comerford is the Executive Sports Editor for the Marquette Wire. She is a senior from Naperville, Illinois, majoring in Journalism and Digital Media...