Midnight Run hosts clothing drive for homeless youth
Hang on for a minute...we're trying to find some more stories you might like.
Midnight Run, a campus organization that provides a variety of service opportunities for students, held a clothing drive throughout residence halls in March for homeless teens in the area. The organization collaborated with Pathfinders, a local organization that serves Milwaukee youth. The drive will continue through Friday.
Gerry Fischer, Campus Ministry administrator for Midnight Run, said that while he doesn't have any hard statistics so far, the drive collected about 30 large trash bags of clothing from residence halls on campus as of March 29. He said his office was "full of bags."
Fischer said the idea for a clothing drive arose after brainstorming ideas for March's "Advocacy Month," which focuses on child poverty in Wisconsin. Fischer said this is the first time Midnight Run has worked directly with Pathfinders.
"The teen clothing drive is just to support a young person's struggle with homelessness or housing security," Fischer said.
Fischer said the drive is set up like a department store, where teens can "shop" for clothing on racks and pick out what they like. Midnight Run collects the clothing from residence halls and takes it to the Pathfinders office, located in northern Milwaukee. Pathfinders staff take over from there to set up the store-like venue and handle the operations.
Becky Kanitz, Pathfinders program manager, said she appreciates the partnership between Pathfinders and Midnight Run because it strengthens the cause.
"The support from Marquette University fills a significant need of our youth and also shows them how much those in the community care about them," Kanitz said. "That is truly a powerful message."
The Pathfinders clothing bank is called Urban Threads, which works directly with Milwaukee Public Schools and Lutheran Social Services, Renee Kirnberger, senior vice president of development and communications at Pathfinders, said. Urban Threads provides clothing and more to thousands of teens each year. The center also has laundry and shower facilities for homeless youth.
"Pathfinders staff work with MPS liaisons to secure referrals for students in need of an Urban Threads visit," Kirnberger said in an email. "In addition, all of the nearly 7,000 youth Pathfinders serves annually continue to receive clothing and hygiene supplies through Urban Threads."
Chiara Shehata, a senior in the College of Health Sciences, has been volunteering with Midnight Run since her freshman year. Now, she is one of the primary coordinators of the clothing drive.
"I'm pretty passionate about food waste, and it kind of goes with clothing waste," Shehata said. "We live in a society that just throws clothes away. … I think used clothing, for anybody, is the best way to go. It's just so much greener."
While Fischer said there are no plans for another clothing drive at the moment, Shehata said she would like to see it happen again.
"I would love to see this continue because the first time you do something you never know what the response is going to be," Shehata said. "There was an alum who brought a ton of clothing in because she saw what we were putting on social media. I'm thinking it can only grow from here."
Fischer said homelessness has been a challenge for Milwaukee for decades. He said the work that Midnight Run does solidifies the relationship between students and the Milwaukee community. He called Midnight Run a "movement of compassion."
"Midnight Run has worked for almost thirty years to address the real needs of people in the community," Fischer said. "It's been part of my work to really help to make the connection between students and the community around us … to help build bridges between the two."

About the Contributors
Grace Connatser, Executive News Producer
Grace is the Executive News Producer for MUTV. She is a junior from Knoxville, TN, studying journalism and digital media. She was previously a News Reporter...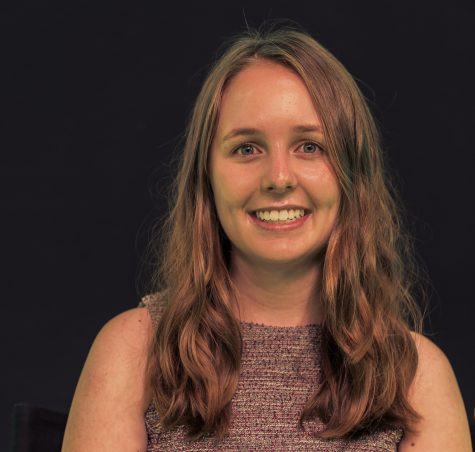 Sydney Czyzon, Executive Director of the Marquette Wire
Sydney is a senior from Joliet, Illinois majoring in journalism and political science. She was previously the Managing Editor of the Marquette Tribune...