Man injured in Clybourn shooting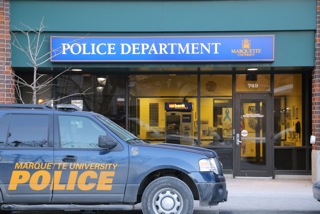 The Marquette University Police Department reported shots fired on the 2500 block of Clybourn Street at about 2 a.m. March 17.
One male, not affiliated with Marquette, suffered minor injuries. The shots were fired from a moving vehicle. MUPD said there was no threat to campus.
MUPD said there is no additional information at this time. The Milwaukee Police Department is investigating the incident.
Anyone with information should call MPD.
Leave a Comment