Transfer Tori McCoy looks to add three-point shot in redshirt season
Hang on for a minute...we're trying to find some more stories you might like.
It was a combination of many factors that led former ESPN top 10 recruit Tori McCoy to leave Ohio State and join the women's basketball program.
McCoy had a respectable freshman season as a Buckeye, averaging 8.1 points per game and 4.9 rebounds per game while leading the team in blocked shots. As a result she was named to the Big Ten All-Freshman Team.
However, the former McDonald's All-American had limited minutes because the team's had multiple post players. The system also did not utilize her versatile game.
Marquette has a relatively small roster and likes to space the floor offensively, on top of an already run-and-gun style transition offense. These factors made it an attractive destination for McCoy, as she felt she could add another component to the team.
"I knew that this team would be a better fit for me" McCoy said. "They needed a post player, and I feel my presence here could help this team a lot."
On her former team, McCoy's role was limited to primarily playing in the paint even though her skill set goes beyond her post game.
"Tori is one of the most versatile bigs in the country," head coach Carolyn Kieger said. "She is 6-foot-4 and can do it all."
Due to NCAA rules, McCoy will have to sit out the 2017-'18 basketball season. She has three years of eligibility remaining starting the following season. For someone who has always been one of the best players on the team, adjusting to a redshirt role this season has been strange.
"The transition has been a little awkward," McCoy said. "Since I can't play this year I'm not in the plays in practice as much, which is something I'm not used to."
Despite still acclimating to the new role on the court, the off–court transition has been seamless for McCoy.

"Everything about this school is really great," McCoy said. "The coaching staff all welcomed me, and ever since my first visit here I loved my teammates."
With a whole season ahead to work on her game, McCoy plans to work on her perimeter shooting. She did not attempt a 3-pointer during her freshman season.
"I'm mainly going to focus on improving my outside game," McCoy said. "I feel like I already have my inside game handled, now I want to work more so on my perimeter game."
Kieger echoed McCoy's excitement about taking a year to improve her game.
"This redshirt year is going to be phenomenal for her from a developmental standpoint,"  Kieger said. "We're really trying to stretch her game and make her more mobile on the perimeter."
As of now, McCoy is embracing her chance to reflect and improve her game.
"Right now I'm just trying to get better every day," McCoy said. "I'm looking forward to coming back, but in the meantime, I'm just working hard to make myself better and my teammates better."


About the Writer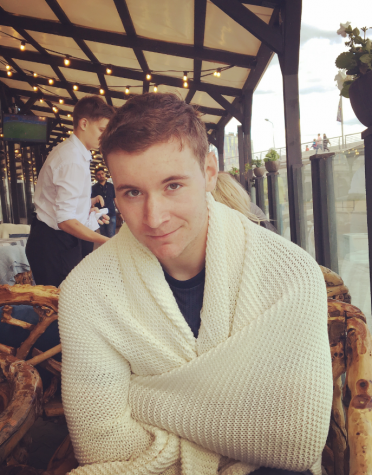 Chris Reisner, Sports Producer
Chris Reisner is a junior at Marquette from Brookfield, WI. As sports producer he puts together a weekly television show, creates print and video content...