Employee wellness center opens in Coughlin Hall
A new employee wellness center in Coughlin Hall celebrated its grand opening Sept. 18.
The employee wellness program has been in the works since 2004, winning both local and national awards.
The new center, exclusively for faculty and staff, is located on the lower level of Coughlin Hall. Once employees sign a waiver, they are granted 24/7 swipe access to the center.
The space is a free area for employees to participate in fitness activities such as yoga, kickboxing and meditation. There is also a conference area, a quiet room, two showers and a newly installed bike rack outside.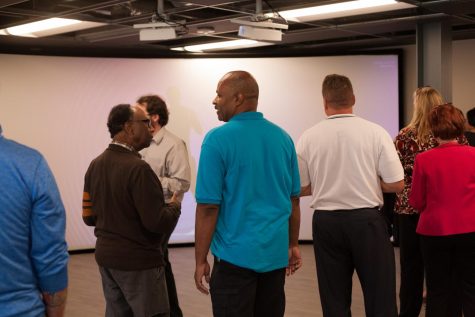 Kristin Kipp, director of employee wellness, said that Marquette tries to cover all areas of health.
"Physical activity and nutrition are great, but that's not everything. We also need to take care of our spiritual wellbeing, our emotional wellbeing, our mental wellbeing and our financial wellbeing," Kipp said. "We really try to make people understand that they really need to take care of themselves to be at their best, to bring their best self to work every day, to be at their best for their families and for our students. We try to focus on the whole person and (show) that we care."
Kipp also emphasized the unique importance of employee wellness at a school.
"We're here first and foremost for our students. We serve the student population because we are a university. We want our faculty and staff to be at their best so (the students) have good role models, so they get good customer service, so they have the best instructor in front of them who is ready to teach them," Kipp said.
While students have designated wellness spaces such as the Helfaer Recreation Center, faculty and staff have had to move from place to place for wellness classes.
"One of the biggest challenges we have is securing space for any kind of program that we want to run," Steve McCauley, director of employee benefits at human resources, said. McCauley started at Marquette in 2001, and he has been working closely with employee wellness since the concept took shape.
The idea for a wellness space came only after the funds that brought it to life.
In 2015, McCauley met with leaders from UMR, an insurance company associated with Marquette's medical plan administrator. Because wellness is closely connected with health insurance, McCauley knew this was an opportunity for the university's wellness program.
"I called him and I said, 'I'm really trying to do something. Would you be willing to support us in giving us some kind of funds so that we could go out and do something with the wellness plan?'" McCauley said.
McCauley's call paid off. UMR donated $25,000 toward any project that would go towards employee wellness. From there, conversations about purchasing Fitbits and equipment turned into a desire to create something more tangible.
Once the employee wellness center was decided on in mid-2016, additional funding was acquired through the University Healthcare Taskforce.
"We've never had the resources before. Now with (University President Michael Lovell) and this great leadership support for wellness on campus, we were able to put forth a strategic plan that got approved. We now have resources available to do what we need to do," Kipp said.
The center opened Monday with comments from William Cullinan, dean of the College of Health Sciences.
"In spite of all of the awards and all of the talk, none of it means anything compared to what can be accomplished in this facility," Cullinan said.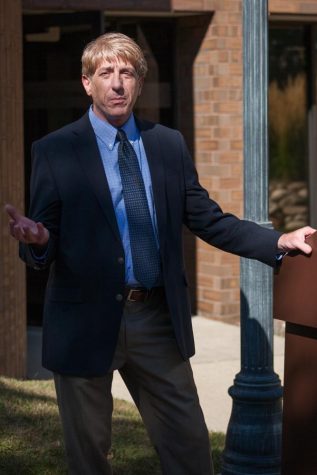 Leave a Comment