ATTEY: Top picks from Drake's latest release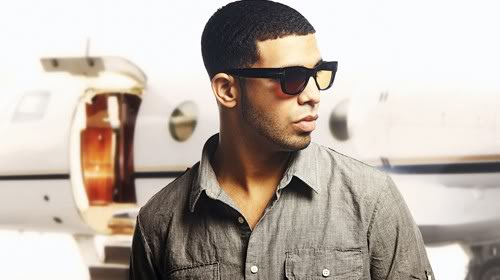 "Complete" might be the best word to describe Drake's new playlist "More Life." Considering the project spans 22 tracks, one would hope so.
On "More Life," Drake lets other voices share the microphone. But when Drake himself holds the stage, he shines with some of his most varied and impressive music in years.
With 22 songs, there are multiple hits worth revisiting, but these are the can't-miss tracks.
"Passionfruit"
The smoothest song on the entire record, this one is going to get major radio play. Like an R&B version of his previous No. 1 hit, "One Dance," the track has a vibrant, feel-good sound to it.
With a groovy dancehall beat and subtle lyrics, it might be the best song on the entire project. It also gets extra points for the seamless transition into "Jorja Interlude," which features a gorgeous sample and a quick-hitting Drake verse.
"4422"
Drake entirely hands the reins over to British crooner Sampha, and it blew me away. Hitting emotional peaks that few other songs on "More Life" do, Sampha's melancholy voice lingers on the track, creating an almost overwhelmingly haunting ambiance.
The vividly blue sounds make this a beautiful highlight.
"Portland"
Over a catchy flute melody, Drake and Travis Scott rap about not letting anyone ride your wave, which seems pretty ironic because the currently hot-as-lava rapper Quavo sort of carries the song.
Drake shines the brightest with his catchy hook, but all three of them do a solid job in one of the most fun songs on the playlist. The album would have been better with more flute songs like this one.
"Lose You"
Potentially my favorite song from "More Life", "Lose You" finds Drake introspectively questioning whether he has lost touch with and support from his fans. With sneaky bars and a determined beat, this is Drake when he's at his best: the flow, the self-analysis, everything.
"Lose You" reminds fans why they love Drake's raps. A song like this is unmistakably his.
"Can't Have Everything"
This song sounds mean. The drums alone let you know that something is about to happen. Drake flows effortlessly on this one with some of his most aggressive lyrics of the whole project. Fearless and braggadocious, he sends shots at any and everyone.
And just after he has claimed his superiority and taken a seemingly needless shot at the Sheraton hotel franchise, his mom chimes in with a voicemail concerned about his aggressive tone. I loved it.
"Teenage Fever"
This song almost makes the list because of the Jennifer Lopez sample alone. It's another charming R&B hit, and Drake plays his part well, but the chill vibe is almost ruined by the brilliance of the sample that plays for the chorus.
It's so good and part of why this song is so enchanting.
"Glow"
Drake and Kanye West are together in this song! And Kanye doesn't sound like his vocals were recorded in a mental facility or Trump Tower!
Honestly though, Kanye delivers a nice verse, and the little duet thing he does with Drake will put a smile on one's face no matter what mood he or she's in.
The cheery sample that plays after the beat switch is exactly how this song makes me feel. When listening, know this is a historic moment in hip-hop history.
"Do Not Disturb"
As the closer to the playlist, Drake picks another awesome vocal sample to rap over.
Much like "More Life" as a whole, this song works because of the optimistic and contented feeling that had been missing from some of Drake's previous work. It's not the most exceptional song on the project, but it's another solid Drake rap with nice bars a peaceful vibe, and serves as an incredible outro.
Leave a Comment