Angela Davis set to give lecture at Al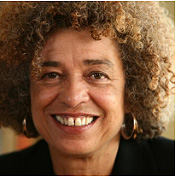 Renowned feminist, author and educator Angela Davis will give a distinguished lecture at the Al McGuire Center Wednesday, March 29.
The lecture is part of the Marquette Forum, a yearlong series which focuses on the African-American struggle against inequality in Milwaukee and on a national level.
Davis was born in a neighborhood of Birmingham, Ala., called Dynamite Hill, which got its name from the excessive number of firebomb attacks conducted there by the Ku Klux Klan against African-American residents. She moved to New York City as a teenager with her mother, who is in the National Association for the Advancement of Colored People.
Davis joined the Civil Rights Movement in 1963. She'd later join the Student Nonviolent Coordinating Committee, and the Black Panther Party. In 1968, she joined the American Communist Party. She ran for Vice President as a communist in 1980 and 1984. As a result, she was dismissed from her professor of philosophy position at UCLA .
Empowerment co-President Eliana Winterbauer-Light, a senior in the College of Arts & Sciences, said she did not believe Davis was trying to force communism on people. "That's how she was able to express some of the tenets of the Black Panthers' desires for equality," she said. Empowerment is a gender equality group on campus.
Davis is a founding member of Critical Resistance, a national organization dedicated to dismantling the prison industrial complex.
In 1970, Davis was placed on the FBI's Most Wanted list on false charges of conspiracy for a prison break. She was acquitted of these charges in 1972 in a high-profile case, in which she made the opening statements herself and won the favor of an all-white jury.
"She was a figurehead for the Civil Rights Movement, but not like Martin Luther King Jr.," Winterbauer-Light said. "I think it's important to have a perspective on the Civil Rights that you're not taught constantly in history books … I think it's really profound."
Some made comparisons between Davis and Ben Shapiro, as they are both speakers on Marquette's campus who have garnered controversy. Shapiro, a conservative political commentator, spoke Feb. 8 and engendered an attempt by faculty member, Christina Nelson, to reserve seats on Eventbrite to deter those with genuine interest in going. However, Corinne Conway, a sophomore in the College of Arts & Sciences, said comparing Shapiro and Davis is like comparing apples and oranges.
"(Davis) seeks to foster inclusion," Conway said. "She's not trying to take anything away from anybody. She wants to bring everyone to the same level. She doesn't want to perpetuate people being down or staying back."
Another major difference between the two is Davis' status as an academic. Danielle Mellin, a junior in the College of Arts & Sciences, cited the prestigious schools, including UCLA, Syracuse and UC Santa Cruz Davis taught at as a major accomplishment. While Ronald Reagan was governor of California, he made campaign promises to prevent Davis from ever teaching again in the California school system. Despite Reagan's efforts, she became a lecturer at San Francisco State in 1977.
The co-presidents of Empowerment hope Davis' speech will be enlightening, and are encouraging people from both sides of the political spectrum to attend.
"There seems to be a call from many people on campus that want discussion," Conway said. "Marquette promotes dialogue, but it seems like the spaces for that dialogue are typically among people that already agree with each other. I feel like there aren't enough events that attract people from different perspectives in which dialogue between opposing views could actually take place."
The acceptance of this event by the College Republicans may indicate that Davis' speech could be an event where such dialogue is generated.
"The College Republicans, and Republicans in general, are proponents of freedom of speech, and we will not be organizing anyone to protest a speech," said Gabrielle Hanke, senior in the College of Business Administration and College Republicans chairperson. "We like to promote respect of other people's ideas and will not disrespect them by interrupting their peaceful events. Plenty of conservatives I know consider themselves feminists or in support of feminist movements, so I can say with certainty this would not be on our agenda."
View Comments (2)