What a cappella lacks in instruments, it makes up for in its raw vocal talent. The Gold 'n Blues surely have nothing to worry about as they filled their team by adding two new vocalists.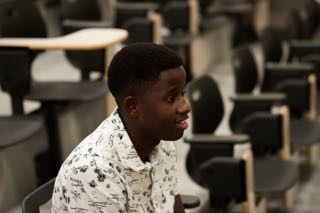 Sammuel Kayiwa, a sophomore in the College of Arts & Sciences and new member of the Gold 'n Blues, has been performing in a cappella groups for about five years.
Due to a course conflict during his freshman year of high school, Kayiwa was encouraged to join the school a cappella group instead of concert choir with the rest of his classmates.
"In high school I was part of a co-ed a cappella group and I feel like you can do more with male and female," Kayiwa said.
During his freshman year at Marquette, he attended an a cappella concert at Varsity Theatre and decided to audition this fall.
"I'm really just excited to be in it, to be honest. I can't wait to see what happens," Kayiwa said.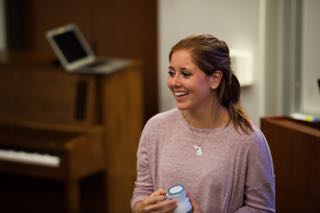 Catherine Ruffino, a freshman in the College of Health Sciences and new member of the Gold 'n Blues, started singing at a young age. Her dad told her that when she was three years old he heard her sing "Somewhere Over the Rainbow" and he knew then that she had a musical talent.
She was in musical theater in middle school and choir all throughout high school.
"I liked the idea that there were no instruments," Ruffino said. "I wanted the challenge and I thought it would be a cool opportunity to try something different and new. It was becoming more popular and so more songs were being done and it caught my interest."
This is the second article of a three-part series introducing all of the new Marquette a cappella members leading up to Acatoberfest. Check back next week to get to know them all.