Meet your 2016-'17 MUSG president and vice president candidates
The first name listed in each duo is running for Marquette Student Government president, the second for vice president.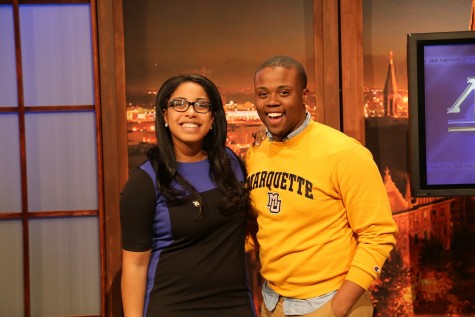 Miles and Love
Sophomores Josh Miles and Devinne Love said, if elected, they will strive for inclusive, innovative and continued excellence. Both hold leadership positions on the Diversity Inclusion and Social Justice Committee. Their platform reflects the values they learned on the committee.
Miles and Love said they want to create a Minority Council to ensure everyone on campus feels welcome and represented.
"The most important thing is establishing interpersonal communications," Miles said.  "We want to students to feel MUSG is a place for all students."
Miles and Love plan to collaborate with the University of Wisconsin-Milwaukee, Milwaukee School of Engineering and Milwaukee Area Technical College to tackle community issues such as poverty and homelessness.
They pledge to create initiatives that will break the "Marquette bubble" and engage campus and the Milwaukee community.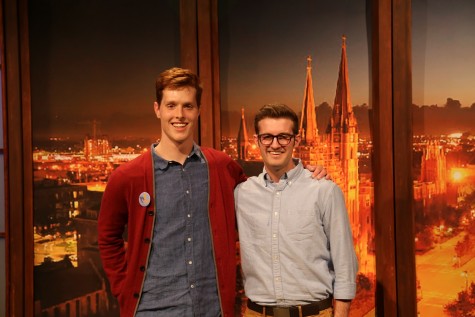 Quill and Mehlhaff
Juniors Murphy Quill and Joe Mehlhaff aim to foster relationships between student government and student organizations while promoting sustainability and inclusion on campus.
Quill was an MUSG senator before studying abroad. After returning, he said it was difficult for an "outsider" to get information about student government. He plans to assign student organizations a senator to help build relationships between MUSG and student groups.
To make Marquette a more environmentally conscious campus, Quill and Mehlhaff will work with the Strategic Planning Committee to make sure buildings are LEED certified.
Their sustainability efforts are for the university's expenditures as well. Quill and Mehlhaff plan to create a campaign to promote conserving water and electricity on campus.
"It's difficult to be sustainable in a city," Quill said.  "We are looking at what we can do, not only to help the Marquette community, but the Milwaukee community because everyone is impacted by the environment."
They are also looking at ways they can make campus more inclusive. They want to expand upon current progress with gender neutral bathrooms and create options besides male and female on D2L pages and admission applications.
"We want students to feel included before they even come to our school," Mehlhaff said.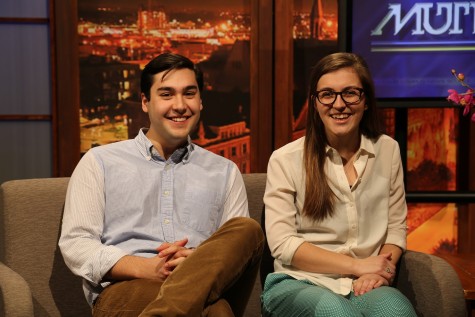 Thiry and Herrera
Sophomores Hannah Thiry and Luis Herrera are looking to improve the overall day-to-day life on campus, create dialogue between the student body and MUSG and address student concerns about the Master Plan.
All aspects of Thiry and Herrera's platform has one unifying factor – student needs and input. They plan to create an online feedback tool for students to voice their concerns.
"It's a way we can prioritize what students want," Thiry said.  "It will help us see what needs to be addressed."
Thiry and Herrera plan to collaborate with dining halls, Growing Power and Bublr Bikes to create initiatives that work toward a healthier and more sustainable campus.
They also want to implement initiatives like an app to give students an estimated time of LIMO arrivals.
"People get stuck in the MUSG bubble, but we want to hear their concerns," Herrera said.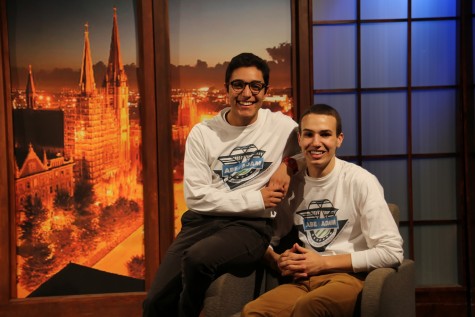 Ortiz Tapia and Kouhel
Junior Abe Ortiz Tapia and Sophomore Adam Kouhel established a platform focusing on the Marquette and Milwaukee communities, the student experience and student organizations.
"We want to inspire, imagine and innovate," Kouhel said.
Ortiz Tapia and Kouhel want to improve campus aesthetics by advocating for campus gardens and utilizing campus green space that can be used by student organizations and club sports.
They want to enhance the student experience by creating a students rights handbook to encourage dialogue, diversity and free speech. They also want to implement the Ignite Fund – a $25,000 investment for turning student ideas into reality.
In addition to helping students reach their goals, Ortiz Tapia and Kouhel want to implement a student organization funding second chance program to increase opportunities for receiving funding.
"We want voters to know nothing is impossible," Ortiz Tapia said. "We want to make everyone feel they live on the best campus."
Leave a Comment