Marquette games to watch over break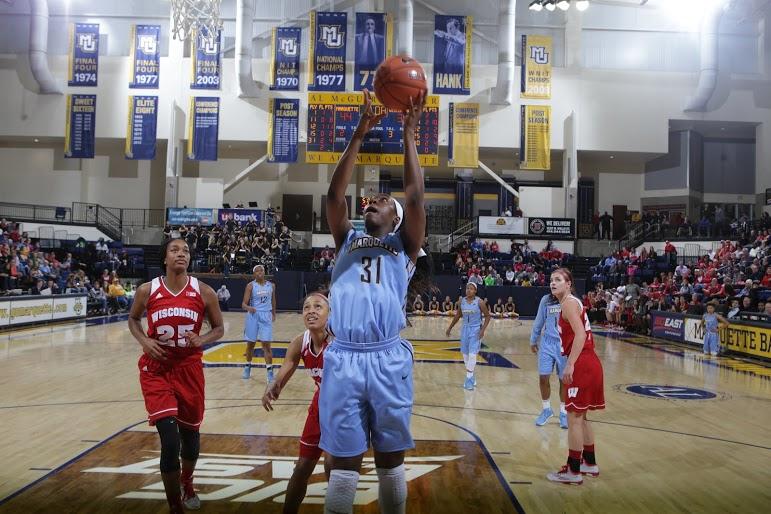 Dan Reiner, daniel.reiner@mu.edu
December 10, 2015
Tues. Dec. 22
Women's Basketball at UW-Milwaukee
When: 7 p.m. CT, ESPN3
After a bout against an experienced Arizona State squad Dec. 19, Marquette returns home and take the short bus ride across town to UW-Milwaukee. The Panthers were picked to finish ninth in the 10-team Horizon League, the same spot the Golden Eagles were picked to finish in the BIG EAST. The heated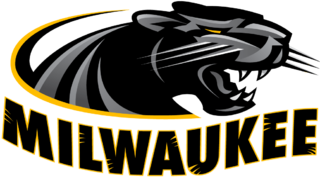 rivalry matchup will likely be closely contested, and is Marquette's final tune-up before starting BIG EAST play.
Last meeting: The Golden Eagles knocked off the Panthers, 85-80, at the Al McGuire Center last November. Marquette's only returners for this season – McKayla Yentz and Shantelle Valentine – combined for only 10 minutes in the contest. Marquette has won the last three matchups between the cross-town foes dating back to 2009.
Tues. Dec. 29
Women's Basketball at DePaul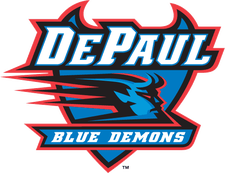 When: 7 p.m. CT, BIG EAST Digital Network
Marquette got an unlucky draw to open up the BIG EAST slate. DePaul is easily the best team in the conference, so this matchup may not be close. However, the last time Marquette played a heavily favored BIG EAST foe was Feb. 15, when the Golden Eagles upset conference-leading Seton Hall at the Al McGuire Center. For this matchup in Chicago, Marquette will have to find a way to contain the forceful duo of guard Jessica January and forward Megan Podkowa if they have any hope of pulling another upset.
Last meeting: In last year's regular season finale, DePaul beat Marquette 99-82 in Chicago, despite the Golden Eagles shooting better from the field and from 3-point range. Podkowa netted 24 points and grabbed nine rebounds, while guard Chanise Jenkins also scored 24 points.
Wed. Dec. 30
Men's Basketball vs. Seton Hall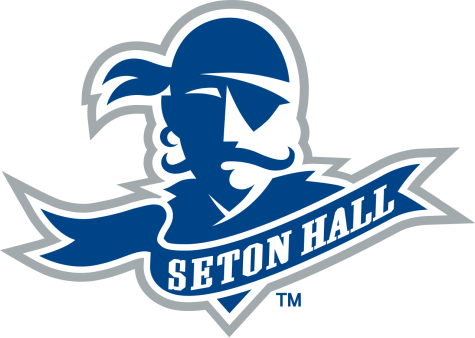 When: 6 p.m. CT, FS1
The biggest component to this game will be how Marquette adjusts to the intensity of BIG EAST-style basketball after a month of teams mostly ranked in the bottom-100 of the KenPom basketball rankings. Seton Hall won't be a breeze like Grambling State and Maine were. The Pirates have two Preseason All-BIG EAST Second Team players in sophomores Angel Delgado and Isaiah Whitehead. They also have breakout sophomore Khadeen Carrington carrying the offense. Don't sleep on the Hall: this will be a tough early test for Marquette.
Last meeting: Marquette walloped Seton Hall in the first round of the 2015 BIG EAST Tournament, 78-56, in New York. Current redshirt sophomore Duane Wilson scored 13 points, including 3-of-5 from behind the arc, in the victory. Whitehead was the only Pirate to score in double-figures.
Tues. Jan. 5
Men's Basketball at Providence
When: 6 p.m. CT, FS1
After 51 NBA team scouts showed up to watch Marquette's Henry Ellenson vs. LSU's Ben Simmons in New York in November, fans can expect the same kind of anticipation for this matchup. This time, scouts will file in to watch Ellenson go head-to-head against the Friars' Kris Dunn, who many experts consider a top-5 draft pick in the upcoming NBA draft. Dunn runs the show, but sophomore forward Ben Bentil has emerged as his go-to partner-in-crime. The Friars bring a staunch defense, so the Golden Eagles will have to rely on their own reliable one-two punch of Ellenson and Luke Fischer to pace the offense.
Last meeting: Marquette lost 77-66 in Rhode Island March 1. Dunn had 16 points, nine rebounds and four steals, while Wilson scored 22 points of 7-of-10 shooting.
Sat. Jan. 16
Men's Basketball vs. Xavier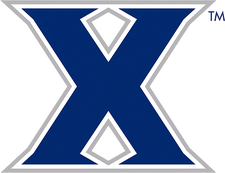 When: 1 p.m. CT, FS1
This game is a must-watch whether or not you're back in Milwaukee to start the spring semester. The Musketeers come to Milwaukee with a high-powered offense led by sophomore Trevon Bluiett and senior forward James Farr. This team flew under the radar before the season, but now they're out in the spotlight and ready to compete for a BIG EAST title. The matchups of Bluiett against Marquette's Haanif Cheatham and Farr against Henry Ellenson will be fun to watch.
Last meeting: Xavier completely shut down Marquette's offense in Milwaukee Feb. 10, pounding the Golden Eagles 64-44. Bluiett led the Musketeers with 14 points, while Wilson scored 12 points in the losing effort.