Winter Flurry week preview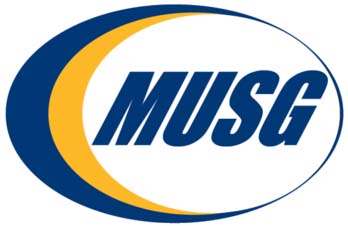 Hot Chocolate Bar
 Today, Marquette Student Government kicks off the Winter Flurry events with a hot chocolate bar at the Alumni Memorial Union's second floor lobby between 1 and 3 p.m. MUSG will be handing out cocoa in color changing cups to help students warm up between classes. Students looking for a chocolate-fueled pick me up can swing by the AMU to get their fix. Did we mention that it's free?
Tailgate at the Annex
Prior to the men's basketball game against the Creighton Blue Jays on Wednesday, MUSG and the Office of Student Development will host a tailgate at the Annex prior to the game from 5:30-8 p.m.
Snow Tubing Excursion
To continue its winter-themed excursions, OSD will host a snow tubing excursion at the Rock Complex in Franklin on Friday, Jan. 16. If you want to go, you'll have to get a free ticket in the Center for Leadership, Service and Involvement. A bus will transport students to the Rock Complex. This might be a great chance to have a trip reminiscent of your childhood.
Spotlight Talent Show
From singers and instrumentalists to jugglers and comedians, Marquette has a talented student body. Students have a chance to see their gifted classmates in the annual Spotlight Talent Show at Wealser Auditorium. Individuals performers and groups are scheduled to perform. The Meladies, Marquette's all-female a cappella group, will sing from their performance repertoire. Michelle Maskeri, a sophomore in the College of Health Sciences, is playing cello as part of a student quartet.
"I've never been in a talent show before, and I'm really excited to be performing," she said. "We have a unique group of instruments in our ensemble, so I hope everyone else has as much fun listening to us as we will."
Be sure to get there early to claim your seat.
Snowball Dance
 The annual Snowball dance will take place on Saturday from 8 p.m. to 11 p.m. in the AMU ballrooms. Tickets for the free event are available in the CLSI (AMU 137) throughout this week. The event allows students to break out their formal attire and kick off the second semester with friends.
 Late Night Breakfast
 Turns out Late Night Breakfast is not only during finals week, and will follow the Snowball dance as well. Once Snowball ends, students can stick around for a free meal beginning at 11 p.m. and ending at midnight. The new addition to Winter Flurry will help students satisfy their appetites after a night of dancing.
Leave a Comment