Top 9 movies to get you pumped for this basketball season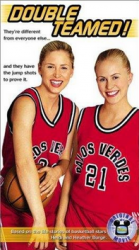 #10 – Double Teamed (2002)
This 2002 Disney Channel Original Movie follows the true story of twins Heather and Heidi Burge, and their experiences playing high school basketball. The two are naturally athletic, and are pushed by their father to join the basketball team at their new school. Both are unwilling until they figure out the potential futures they could possess. With heartache, injuries and family struggles, these twins face every difficulty on the road to their basketball careers.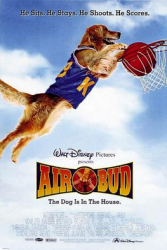 #9 – Air Bud (1997)
This movie made viewers eyes light up at the sight of a golden retriever playing basketball. Buddy, an obedient and lively dog, fills the heart of his town and his owner, Josh. With the manipulative clown Snively on their tails, Josh and Buddy outwit him in the finale of the movie, as Buddy must choose which owner to stay with.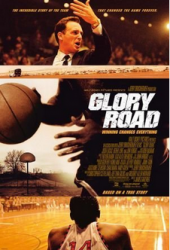 #8 – Glory Road (2006)
This is a heartwarming and uplifting film that takes place in the 1960s when racism in sports was at an all-time high. Texas Western College Coach Don Haskins faces the difficulties of teaching his players to be disciplined in an era where their skills are not appreciated. With hard work, and the first all-black lineup in the 1966 NCAA tournament, the Miners play the game of a lifetime.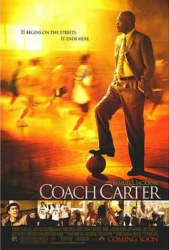 #7 – Coach Carter (2005)
This film is based on a true story about Richmond High School basketball Coach Ken Carter who, in 1999, benched his undefeated team due to poor academics. The team faces the difficulty of their strict coach while skipping class and performing badly in school. Coach Carter teaches the athletes what is like to be successful both on and off the court.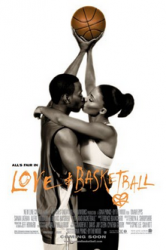 #6 – Love & Basketball (2000)
From next-door neighbor crushes to professional basketball careers, this movie has it all. The movie moves through different "quarters" of Monica Wright and Quincy McCall's lives. Each has an immense passion for basketball, and this story shows their struggle to find their place in the sport association and find a place for love as well.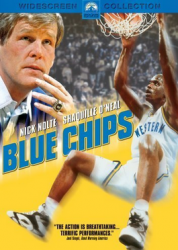 #5 – Blue Chips (1994)
Pete Bell (Nick Nolte), the coach for the Western University Dolphins, faces a difficult season with many losses and is in need of some top prospects for new players. The only problem? Most of the biggest stars are "blue-chip" athletes who are secretly being paid by other schools. Bell becomes involved and starts giving out incentives to join with gifts. Featuring Shaquille O'Neal, "Blue Chip" is packed with drama, action and comedy to entertain movie lovers and basketball fanatics alike.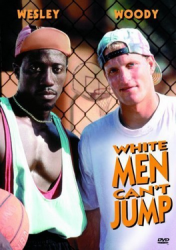 #4 – White Men Can't Jump (1992)
Sidney Deane (Wesley Snipes) and his group of street ballers find themselves one man short after an injury and begrudgingly select Bill Hoyle (Woody Harrelson), a white bystander,to take the place of their fallen teammate. Billy surprises them all with his skills and begins hustling other teams with Sidney's help to make some cash. The two goofy characters must deal with the backlash of hustling, the world's craziest girlfriend and four words that Sidney swears by, "White men can't jump."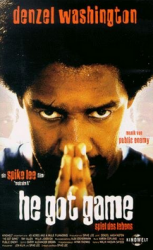 #3 – He Got Game (1998)
Jesus Shuttlesworth (Denzel Washington) is the at the top of the recruiting list of college basketball programs. His decision is worth much more than just playtime. Shuttlesworth's father, who was sent to prison after accidently killing his wife, must persuade Jesus to attend his alma mater in order to get his jail time shortened.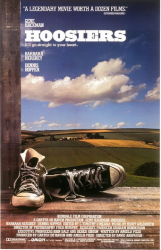 #2 – Hoosiers (1986)
This movie is the story of a small-town Indiana high school team striving for success in their journey to the state championship game. Tempered coach Norman Dale (Gene Hackman) and the Hickory Hoosiers face every challenge along the way. With support of the town and the passion of both the players and the coach, the Hoosiers, as the movie states, just "needed a second chance to finish first."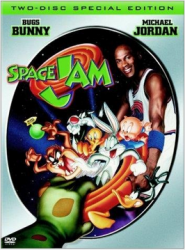 #1 – Space Jam (1996)
This 90s classic follows the fictional retirement of Michael Jordan and his adventure into Tune Land after being abducted by Bugs Bunny. Bugs and the rest of The Tune Squad must train in order to prepare for a basketball game against the Monstars, hoping that Jordan will be able to help them win. With classic characters like Marvin the Martian and Lola Bunny, this movie has something for all viewers.