110 Things for 110 years of the Marquette Journal
10 Biggest Events in Marquette History 
1. 1904-1914: On June 28, 1909, Marquette University president James McCabe, S.J. admitted female undergraduates for the first time, for summer classes. McCabe's act made Marquette the first Catholic university in the world to admit women.
2. 1914-1924: Marquette students organized the Marquette Loyalty League in 1918 in response to the United States entering World War I. According to MU's yearbook, the Hilltop, its goal was "to centralize all patriotic efforts and assist the government in the successful prosecution of the war."
3. 1924-1934: The Great Depression hit the country hard during this decade, and Marquette was not exempt from the struggle. Budgets were cut across campus, and its radio station had to close on May 25, 1934.
4. 1934-1944: From 1941 to 1943, Marquette's male student population dropped 39 percent due to enlistments into World War II. By March of 1943, formal social functions were temporarily stopped because of the dwindling student numbers.
5. 1944-1954: The Association of Marquette University Women initiated the O'Donnell Hall building project between 1950 and 1952 in hopes of providing more suitable housing for female students. AMUW worked on other housing projects prior to 1950, but this was its largest, giving accommodations for 351 women.
6. 1954-1964: Marquette acquired the J.R.R. Tolkien Collection for the Memorial Library archives in 1957. The collection includes some of Tolkien's original manuscripts, drafts of "The Hobbit" and "The Lord of the Rings," audio and video recordings and more.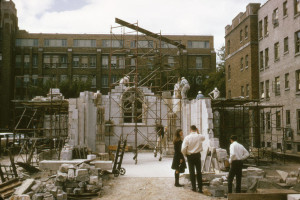 8. 1974-1984: On March 28, 1977, Marquette's men's basketball team defeated North Carolina to win the NCAA championship title with a final score of 67-59.  The game marked head coach Al's McGuire's last; he announced months earlier he would retire from coaching at the end of the season.
9. 1984-1994: The nonprofit corporation Campus Circle Project was started by Marquette in December, 1991. Its mission was to revitalize the declining 90-block neighborhood surrounding the university. Using $9 million from reserve funds and almost the same amount from an anonymous donor, the group purchased dilapidated property and renovated it into livable space.
10. 2004-2014: Marquette inaugurated its first lay president, Dr. Michael Lovell, on Sept. 19, 2014. He announced several new initiatives for the university during his inauguration, including a Center for Advancement of the Humanities, a presence at the Innovation Campus and partnerships with Global Water Center and Avenues West.
10 Things That Existed Then That Don't Exist Now
1. Phonograph: Phonographs, more commonly known as record players, were used in the early 20th century for the recording and reproduction of sound (predominately music). Invented by Thomas Edison, these devices are often considered the most significant foundation for the CD or MP3 players that we use today.
2. Typewriters: Invented in the 1860s, this invention was not only crucial in practically all types of writing but also was considered an indispensable machine for over 100 years. It was not until the 1980s that typewriters could be considered obsolete due to the invention of the personal computer.
3. Silent Films: Without the invention of synchronized recorded sound to footage, silent films comprised American cinema. The actual ability to coordinate footage with sound did not come about until around 1927.
4. Salt Cellar: As simple as the concept the salt shaker may seem to be, there was a time before these humble kitchen appliances. Before salt shakers, Salt Cellars (essentially miniature bowls) were used for holding and dispensing salt.
5. Praxinoscope: The Praxinoscope was an early animation device that used a belt of images wrapped around the interior surface of a spinning cylinder to simulate animation. Users would simply look through the viewing slits while turning a wheel to enjoy their favorite cartoons.
6. Fountain Pens: Fountain pens were an early stage of the ballpoint pen that we use today. The difference between the two is that the fountain pen did not possess an efficient cartridge for refilling ink like the ballpoint pen does. Fountain pens leaked ink at a gradual rate.
7. Horse Carriage: Although the Model T was in production during this time, the automobile in general was not yet being mass produced. People still needed to rely on animals for transportation or people and goods.
8. Penny-farthing: The Penny-farthing was one of the earliest bicycle models. They had one large wheel in the front and a smaller one in the back. Although they were being replaced by the Safety Bicycles (or the bike design we are familiar with, during the early 20th century) the Penny-farthing was still used.
9. Oil & Kerosene Lamps: While electric lamps were invented and were integrated into daily usage, dangerous oil lamps were still used in households during the early 20th century.
10. Lancaster Watch Camera: The Lancaster Watch Camera appeared to be an ordinary pocket watch until a tab was pressed, which revealed a small camera. This gadget provided one of the earliest ways to take covert pictures.
10 Things That Exist Now That Didn't Exist Then
1. Portable Headphones: When students wanted to drown out the noise of a loud room to study with music in the early 1900s, they could not whip out a pair of headphones. Portable music did not exist at this time either.
2. Selfies: When students got together, they did not spend 15 minutes adjusting their hair, adding filters or watching the numbers of likes grow on their pictures they posted online. At this time, the exposure for photographs took so long that subjects had to stay still in order to get a clear photo.
3. Laptop Computers: Before the war between Apple and PC users, students were writing papers on typewriters. They did not have useful tools such as spell check, but instead used white out.
4. Internet: This invention has helped many students when it comes to basically all schoolwork. Grades and homework assignments are posted online, and database websites make writing research papers less intimidating. On one hand, earlier students did not have to deal with the distracting temptations of Internet sites like Pinterest or Twitter.
5. Skype: Today, students can talk and see their loved ones back home within seconds. Back then, however, when students were homesick, they could not flip open their portable computers and instantly chat with their family and friends.
6. Facebook: Before Facebook, students had to correspond with their friends and family through letters. They didn't have the access to instant messaging. Instead, they wrote and received handwritten messages, a method of communication that not many people use today.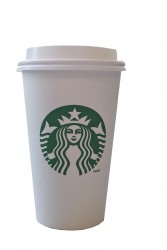 7. Starbucks: How earlier students made it through their morning classes and late night studying without Starbucks is beyond me. The popular and tasty coffee chain store that most Marquette students enjoy today was not established until 1971. Somehow,  students from decades past made it through the fall season without the pumpkin spice latte.
8. Thermal Winter Jackets: As Marquette students, we know just how brutally bone-chilling Wisconsin winters can be. But can you imagine walking across campus in negative degree temperatures without wearing your thermal North Face winter jacket?
9. Google Translate: What do students in foreign language classes do when they don't know a word or phrase? They go to Google Translate to help them with their homework. Students from the past would have to look up vocab manually in an English to foreign language they are learning dictionary for assistance.
10. Gender-neutral bathrooms on campus: A gender-neutral bathroom is a restroom that is not categorized with a female or male icons. It is a single toilet and sink, so any person can use its facility. The inclusion of gender-neutral bathrooms was a big step in accommodating students in the LGBTQ community on campus, along with the Gender and Sexuality Resource Center on campus established in 2012.
10 Ways Technology Has Changed
1. Drive-ins versus A Night on the Couch: Friday nights at the drive-in theater was the place to be, but now that technology has evolved, including services like Netflix, the farthest anyone has to go for a good movie is the couch in a comfy pair of pajamas.
 2. Shopping Online: Planning a day to the mall is a rare event, as the mall can be only a few clicks away for any shopaholic. Companies put their merchandise online for easy access, and sites like Amazon take over the market with sales because of its convenience.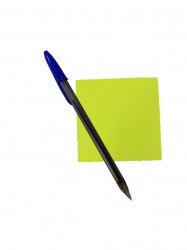 3. Taking the fun out of passing notes: There was once a day, in middle school approximately, that cell phones were not on our minds at all. We communicated with well thought-out notes to friends, making sure not to leave anything out because it was our one chance at conversation during classes.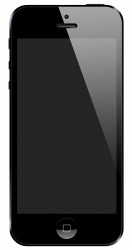 4. Is texting taking away our communication skills? Young adults are stuck behind screens with social media and communicating. Interacting with peers is a completely different concept today. Anyone can connect with friends no matter where they are, as long as there is a strong Wi-Fi signal.
 5. Social Media: With the evolution of Facebook and other social networks such as Snapchat, Instagram and Yik Yak, sharing information has become more extensive as the years pass. Everyday activities become tweets and yaks for all to see.
 6. Professionalism: Creating a networking system is something that was done in person at career fairs or with colleagues. There are now apps such as LinkedIn, or more informal media like Twitter or Facebook, that allow students and graduates to make a professional profile for career purposes.
 7. Banking: Taking a trip to the bank took time out of an already busy day. With online access, and even apps on smartphones, users are now able to transfer money, check balances and deposit checks without stepping out of their home.
 8. Asking directions when lost: The family road trip with map in hand seems non-existent now because of the invention of GPS. With this handy device, asking for directions or getting lost does not happen. Satellites reroute drivers to their correct destinations.
 9. Computers that fit in your pocket: Phones took a jump in advancement, especially with their size. Cellphones used to be large and existed solely to make calls. Phones today have transformed into small computers with the capability to do thousands of things, all while fitting nicely in your pocket.
 10. Is there such a thing as privacy? As technology advances, the question of privacy grows as well. The internet is becoming a place to share information. Unfortunately, some of that information is not meant to be shared.
10 Academy Award Winners From Each Decade
1. 1920s: Warner Baxter- Known for playing bandits in Western films, Baxter snagged the second ever Academy Award for Best Actor with his performance in the 1928 film "In Old Arizona." Baxter played the role of the film's heroic cowboy, the Cisco Kid.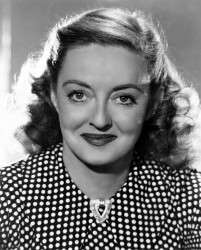 2. 1930s: Bette Davis- The Academy nominated the inspiring actress for three Best Actress awards during the 1930s. Davis was nominated for 1934's "Of Human Bondage" and "Dark Victory" in 1939. The winning role came as Broadway actress Joyce Heath in 1935's "Dangerous."
 3. 1940s: James Stewart- James "Jimmy" Stewart received four Academy Award nominations for Best Actor before finally winning on his fifth for his performance in 1940's "The Philadelphia Story." Stewart plays Mike Connor, a newspaper reporter who subsequently becomes one of the many love interests of Tracey Lord (Katharine Hepburn).
 4. 1950s: Humphrey Bogart- The Hollywood icon won his only Academy Award in 1951's "The African Queen" as a Canadian boat captain during World War I. The actor appeared in numerous gangster films throughout his career, but occasionally switched it up with roles in dramas like "Casablanca" and "The African Queen."
 5. 1960s: Katharine Hepburn- With one award and six nominations under her belt, the Academy nominated Hepburn four times for Best Actress in the 1960s. Hepburn won the award twice: once in 1968 for "Guess Who's Coming to Dinner" and the other (as a co-recipient with Barbara Streisand) for "The Lion in Winter."
 6. 1970s: Jack Nicholson- Known for his crazy, combative acting nature, Jack Nicholson received two nominations for Best Actor in the 1970s. His first nomination came through 1970's "Five Easy Pieces." The award-winning performance, and arguably the greatest performance of his career, came in the 1975 Best Picture, "One Flew Over the Cuckoo's Nest."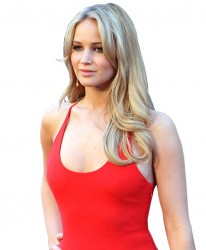 7. 1980s: Meryl Streep- Even today, critics regard Meryl Streep as one of the most talented actresses of them all. Throughout the 1980s alone, Streep received six nominations for Best Actress. Meryl Streep received her first Best Actress Oscar in 1982 from her performance in "Sophie's Choice."
8. 1990s: Tom Hanks- Tom Hanks joins Spencer Tracy as the only two men to win the Academy Award for Best Actor two years in-a-row. Hanks gave virtuoso performances in 1993's "Philadelphia" and the 1994 Best Picture, "Forrest Gump," winning Best Actor for both films.
 9. 2000s: Daniel Day-Lewis- "There Will Be Blood" gave Daniel Day-Lewis his second Academy Award for Best Actor. Day-Lewis received a nomination for his role in 2002's "Gangs of New York." Standing alone, Day-Lewis is the only actor to win three Academy Awards for Best Actor. His third Oscar for Best Actor came in 2012 for his highly-esteemed portrayal as Abraham Lincoln in the Spielberg film "Lincoln."
 10. 2010s: Jennifer Lawrence- As one of the fastest growing stars, Jennifer Lawrence received two Oscar nominations for Best Actress in just three years, winning the award for her performance as Tiffany Maxwell in "Silver Linings Playbook."
 10 "Journey" Where are they Now?
1. Charlie Bury: Bury started at Marquette as a Broadcast and Electronic Communication major. His "Acting for Non-Theatre Majors" professor Heidi Mueller Smith helped guide him in the direction of performance and realize he had the ability to pursue his talent. Since graduating from Marquette in 2011, Bury has been making his rounds in Chicago's comedy scene.
2. Morgan Rossi: In 2010 Rossi was featured in the Journey section after winning "Marquette Superstar," MUTV's American Idol-inspired contest. During her time at Marquette she majored in corporate communication and minored in marketing, philosophy and music. Rossi now works as a Sales Executive for Xerox Corporation in New York City.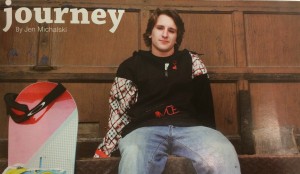 3. Mark Mueller: Mueller caught the Journal's eye after starting his own ski apparel company, Mue, in 2011. A store owner in Milwaukee approved the prototype and even offered to finish the embroidery for Mueller. Mueller now works as a consultant for Baker Tilly, a full service accounting and advisory firm and national consulting firm.
4. Brent Adams: As a high school senior expecting to play college football, Marquette was not on Brent's radar for future colleges. After developing an interest in a personal finance class, Adams applied to Marquette not expecting to get accepted. Adams now works as a Securities Trader/Research Specialist for Uniplan Investment Counsel Inc.
5. Kara Schneidewend: Schneidewend graduated from Marquette in 2011 with a major in psychology and a minor in human resources and family studies. At Marquette, she served as president of the Sigma Kappa sorority and helped raise awareness for The Dyslexia Foundation. Schneidewend is now a Solutions Consultant for "ihouse," a human resource and payroll consulting firm.
6. Kathryn Malm: Malm received the opportunity to work as an Accounting PA for the movie "Public Enemies" starring Christian Bale and Johnny Depp in 2007. She left school in the middle of April and continued classes online. Malm continued with her passion for the film industry and now works for Stewart Productions, a Los Angeles based company.
7. Brian Moore: Another "Marquette Superstar," who was pressured by one of his buddies to try out for the competition and was crowned winner in 2009. He currently works as an event-marketing manager for Intersport where he coordinates corporate sponsorship and marketing activations.
8. Ray Redlingshafer: Redlingshafler served as MUSG president in 2009. A main change he wanted to make as president was adding electric LIMOs due to the environmental benefits. Redlingshafler majored in business administration and was involved in the Kappa Sigma fraternity as well as campus ministry. He now works as an investment associate at the Private Bank and Trust Company.
9. Mara Brandli: Marquette gave Brandli the opportunity to be a participant on the Global Medical Brigade to Honduras during her time as a student. Brandli also served as a youth coordinator at the Casa Romero renewal center. She now works as an English teacher and special projects coordinator at Carmen High School of Science & Technology in Milwaukee.
10. Kathleen Blaney: In Blaney's piece for the Journal she reflected on how Marquette brought her class of 2009 together as strangers to embark on a journey together. As a student, Blaney majored in nursing and minored in political science. She now works as a nurse case manager at the AIDS Resource Center of Wisconsin.
10 Most Interesting Ads in the Marquette Journal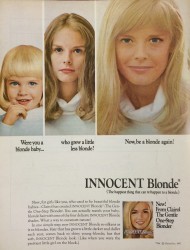 1. Innocent Blonde Hair Dye, 1968: One of the earlier forms of hair dye on display in the Marquette Journal.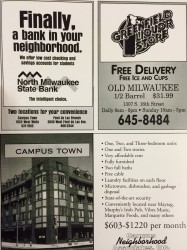 2. Campus Town, 1996: What a refreshing sight to see our beloved Campus Town apartments nearly twenty years ago in great shape.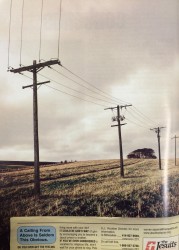 3. Jesuit Ad, 2001: In small, fine print: "Do you ever get the feeling you're being called to do something more with your life?"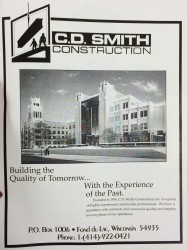 4. CD Smith Construction, 2000: Ahh, Cudahy Hall in all its glory. Thanks, CD Smith!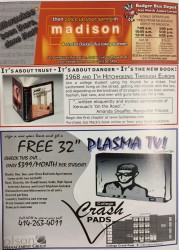 5. College Crash Pads, 2006: The College Crash Pads apartment complex offers a free 32-inch plasma television with the lease.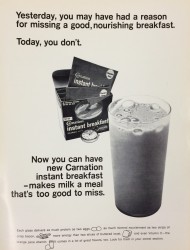 6. Carnation Instant Breakfast, 1966: A simple ad for a quick breakfast on-the-go.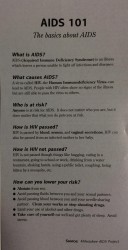 7. AIDS 101, 1993: In the height of the HIV/AIDS epidemic, this simple ad in the Marquette Journal attempts to raise basic awareness of the vicious disease.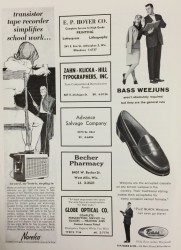 8. Norelco Transistor Tape Recorder, 1963: A great tool to record lectures. The machine's best feature: it "only weighs seven pounds."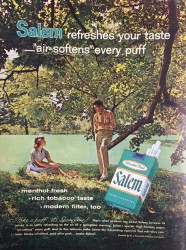 9. Salem Cigarettes, 1961: What a surprise to see a cigarette ad in our school's magazine. Nothing like that "rich tobacco taste!"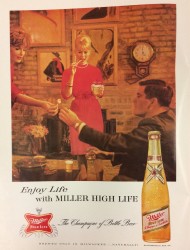 10. Miller High Life, 1963: Stressed about finals? Crack open a cold bottle of Miller — wait a minute. Beer? In a college magazine? At the time, Wisconsin's legal beer-drinking age was 18.
10 Ways Fashion Has Changed 
1. 1920: Dropped-waist dresses- Prohibition and the end of World War I lead to the rebellion in the fashion. The drop-waist dress has a longer bodice and a skirt-like quality. If you want to feel
like Daisy Buchanan before she hits the ballroom, slip into this 1920s favorite.
2. 1930: Chanel and Cotton- The Great Depression took a massive hit to the fashion industry. Designers were scrambling to find fabrics that were affordable. Chanel started using cotton to produce their designs and everyone began to view the cheap fabric in a new light.
3. 1940: Belted Waists- Femininity was a huge inspiration for clothing in the 1940's. Designs were purposefully made to have a belt at the waist to accentuate a woman's body.
4. 1950: The Sack Dress- Givenchy and Balenciaga introduced the Sack Dress, which is a formless and waistless dress that narrowed at the hem. The dress was the beginning of the feminist mentality in fashion. Those who wore the 'sack dress' were more interested in being chic, rather than showing off their bodies.
5. 1960: The Decade of You- The '60s signified the difference between fashion and style. There was the elegance of Jackie O, but the rebellion of Janis Joplin. For the first time, women were inspired by sleek and slender styles, but were also able to enjoy the beauty of psychedelic prints.
6. 1970: Bell Bottoms- Bell bottoms took over the denim industry throughout this decade. Many people thought "the wider, the better. They would even add extra fabric after purchasing.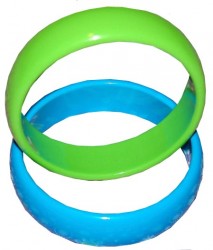 7. 1980: Costume Jewelry- Did the '80s even happen if you didn't own an oversized piece of jewelry? Massive broaches, earrings, and bangles took over the decade.
8. 1990: Grunge- We can thank Marc Jacobs in 1994 for introducing an all-grunge collection. Although not popular for many over the age of 30, people were flocking to buy expensive second-hand clothing.
9. 2000: Velour Sweatsuits- We hope you don't own a full velour sweatsuit anymore. Parents, we're so sorry for making you purchase these for us in multiple colors.
10. 2014: Crop tops- Whether it's a glamourous two-piece crop top and skirt combo, or another night out in skinny jeans and a tank — this has been the overwhelming trend of 2014. Thakoon, Tracy Reese, and Alice & Olivia are just a few of the designers that had this fun trend grace the runways.
10 Photos Then and Now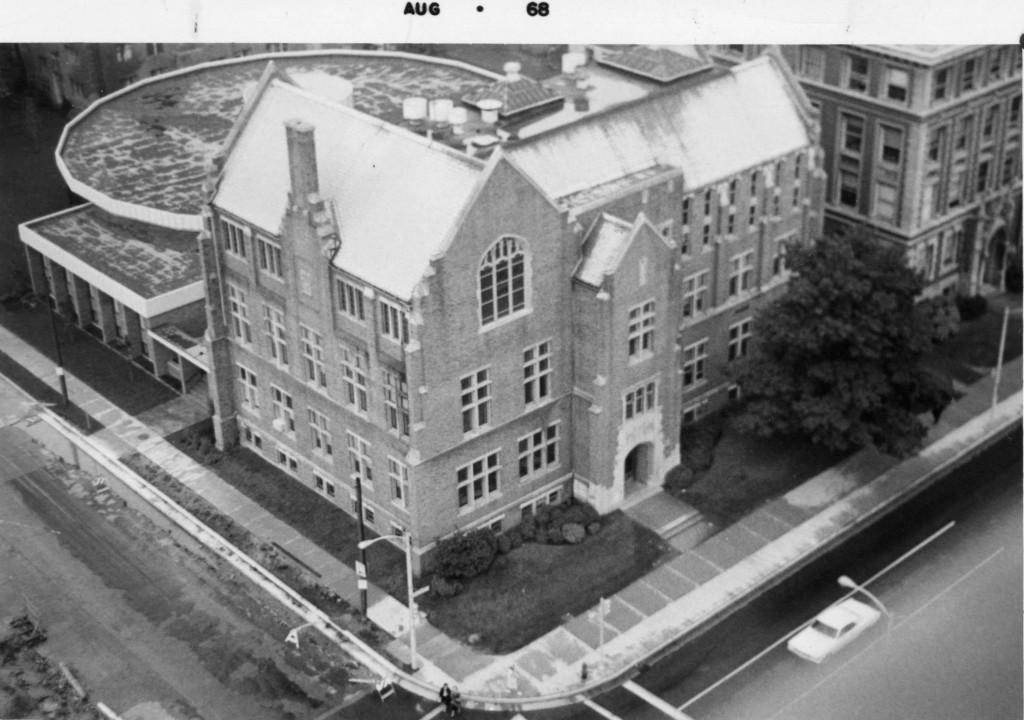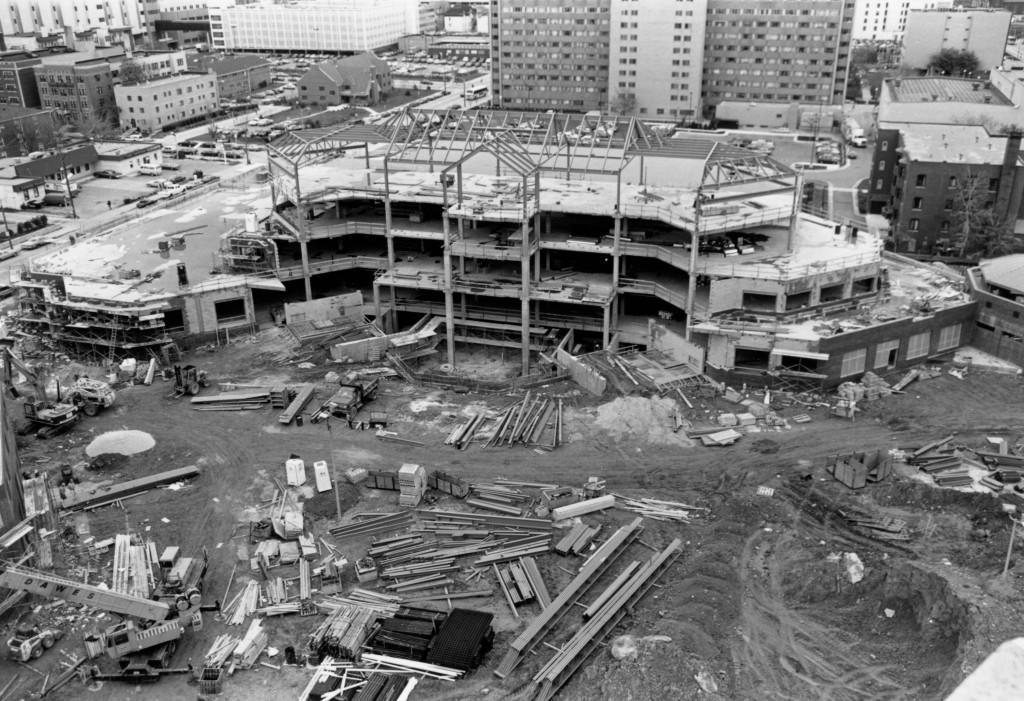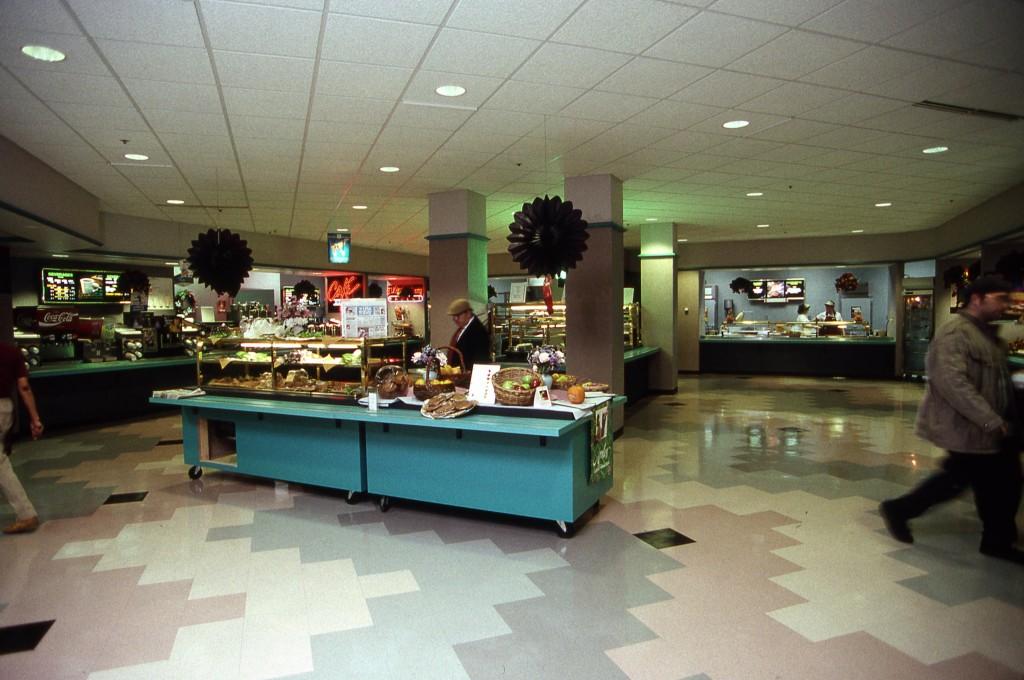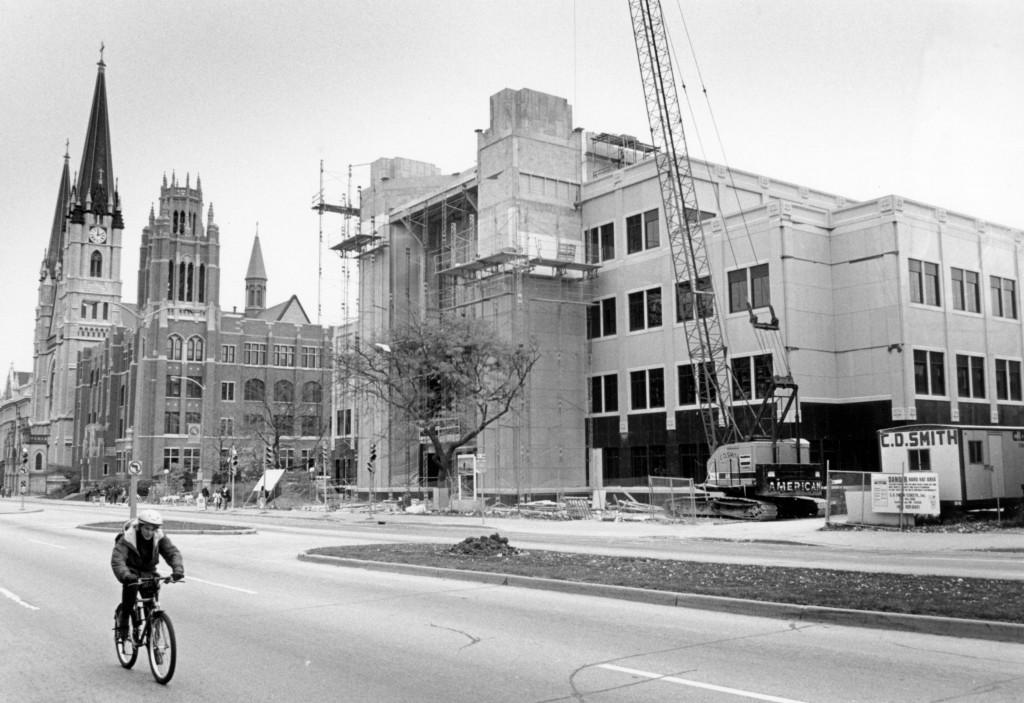 Leave a Comment