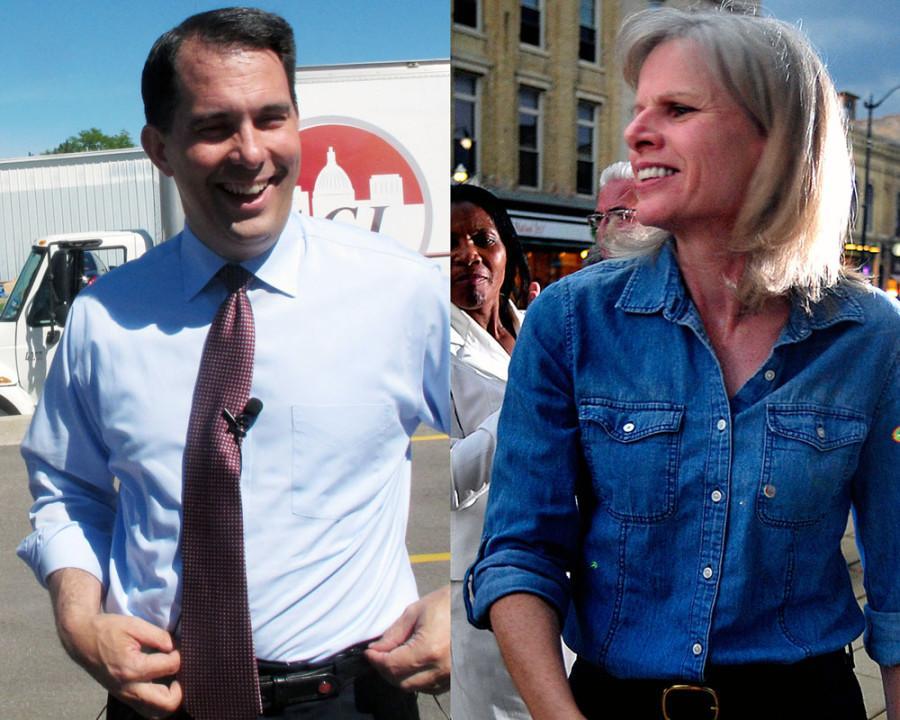 Gov. Scott Walker's lead over Democratic challenger Mary Burke widened, according to the latest Marquette Law School Poll released Wednesday afternoon.
The incumbent Republican now leads Burke 50 to 45 percent among likely voters, up from 49-45 in the last poll released two weeks ago.
Walker's lead among registered voters also edged up to 46-45, which was tied at 45 percent in the last poll. Although this figure remains in the margin, Charles Franklin, director of the poll, said the results of those who say they are likely to vote on Nov. 4 should be given more weight as election day grows closer.
Franklin announced the latest numbers from Marquette Law, which is considered the standard for election data in Wisconsin, as a guest at an "On the Issues with Mike Gousha" event.
Franklin noted at the event that the gender gap between the two candidates is "fairly astonishing," with Walker leading Burke 54 to 39 percent among registered men and Burke leading 50- 40 among registered women.
Walker's job approval rating dipped in the latest poll with 48 percent approving and 49 percent disapproving. Two weeks ago, those numbers were at 49 and 46 respectively.
Walker and Burke now head into the final month of their campaigns, drawing national figures like New Jersey Gov. Chris Christie and First Lady Michelle Obama to Wisconsin this past week to boost voter excitement. The Wisconsin governor's race is among the most competitive in the country.