The Historic Plights of Milwaukee's African American Community
Time and time again, when it comes to issues of social justice, Wisconsin finds itself in the lead for some of the worst social and living conditions in the nation. By the end of the Great Recession of 2008, Milwaukee ranked as one of America's ten poorest cities, 
with a poverty rate of 29.4 percent in 2011
. This September, the Wisconsin Council on Families and Children 
ranked Wisconsin last
 when it comes to the overall welfare of African American children, with four out of five children living in impoverished households and fewer than one in ten African American eighth graders proficient in math. And, perhaps most frighteningly, the city leads the nation in incarceration rates of African American males, with 
approximately 13 percent of African American men
 in the state being incarcerated; the heaviest concentration comes directly from Milwaukee County.
To boot, Milwaukee is ranked 
the most segregated city in the nation
 year after year. The racial concentrations in the zip codes around Marquette are astonishing; 53205, the zip code that borders Marquette's 53233 to the north, holds an African American majority of nearly 83 percent, according to 
census estimates from 2012
. Going north on I-43, the population in 53206 is close to 94 percent African American. In comparison, zip code 53217, which includes Whitefish Bay and parts of Glendale, is nearly 90 percent white.
These issues may be apparent today, but in reality, they're rooted in social injustices that took place almost a century ago. To understand the root of these issues affecting such a large portion of our population, we first must understand the institutional forces that created them in the first place.
Redlining in Milwaukee
The Federal Housing Administration was established as part of the National Housing Act of 1934. One of the main jobs of the FHA was to insure bank and private loans and to help regulate interest rates on mortgages. By doing so, the FHA hoped not only to spur banks to lend more freely, but also to protect consumers from irregular fluctuations on their mortgages, as had occurred during the Great Depression when the 1930s banking crisis forced homes across the nation into foreclosure. With these protections, the housing market could once again be open to a greater number of potential homeowners.
Of course, law and politics do not operate in a vacuum. While the FHA worked in theory to assist anyone who qualified to receive a mortgage, social and cultural norms impacted how loans were distributed, and exactly who could receive them.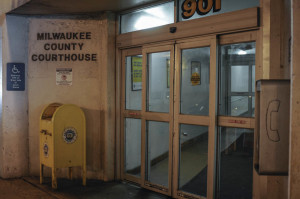 In "
The Case for Reparations
," the June feature from 
The Atlantic,
Ta-Nehisi Coates
 tells the story of Clyde Ross, a man with a stable job and a family who, in the early 1960s, sought to buy a home in the Chicago neighborhood of North Lawndale, only to be confronted by loan officers claiming that he was ineligible for a legitimate mortgage. The only other option for men like Clyde Ross was to purchase a home via shifty middlemen who usually jacked up home prices and penalized tenants' late payments with eviction and seizure of their down payments.
What may have once been individualized racism would soon become the overarching method of operation in the housing market. In order to streamline the process to determine eligibility for loans, the Home Owners' Loan Corporation was asked to analyze cities nationwide and determine areas in which investments, such as providing home loans, would be the most secure. These designations were color-coded and ranked, from most secure to least. Blue-lined "Type A" areas were considered the safest areas for financial investment; that is, residents in these areas were considered to be the most likely to repay their loans in a timely manner. "Type B" areas were still good, "Type C" areas were considered at-risk and lined in yellow, and "Type D" areas, marked ominously in red, were essentially deemed unfit for any kind of loans. Based on these designations, insurance companies also made overarching decisions on what kind of people qualified for homeowners' insurance. Without access to mortgages and insurance, homeownership for residents of Type D areas would be virtually impossible to attain.
It's important to note, however, that many of these designations were based solely on the ethnic makeup of neighborhoods. It was racial assumptions that drove designations, not objective, nor individualized, financial data. Type A areas tended to be affluent, predominantly white neighborhoods on the outer fringes of cities, while Type D areas were predominantly black, inner-city neighborhoods. These designations added an even greater layer of stigmatization to an already marginalized minority. Unable to receive loans, African Americans, regardless of personal financial status, were forced to accept subpar housing conditions and remained trapped in very specific areas of the city. This kind of confinement led to extremely dense concentrations of African Americans in these redlined neighborhoods, further limiting access to proper housing for most residents.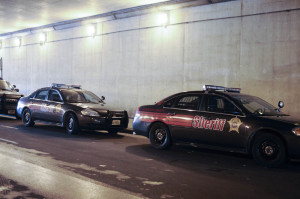 Now, one could speculate the designations on racial lines as merely coincidental, were it not for evidence presented otherwise. As late as 1988, a sales manager for American Family Insurance 
was recorded telling a colleague
,
"Very honestly, I think you write too many blacks…You gotta sell good, solid premium-paying white people…Very honestly, black people will buy anything that looks good right now…but when it comes to pay for it next time…you're not going to get your money out of them…the only way you're going to correct your persistency is get away from the blacks."
This racism was no coincidence; it was very much intentional.
Still, as the redlining phenomenon entrenched itself into the community, there was a glimmer of hope for the African American community: the rise of Bronzeville. It was Milwaukee's main African American neighborhood, bordered by 12th Street on the west, 3rd Street on the east, North Avenue to the north, and State Street to the south, with its commercial and entertainment area centered on Walnut Street between 12th Street and Martin Luther King, Jr. Drive. Founded in the early 1900s, it began to truly flourish in the 1930s, bringing about the first traces of a true black middle class. Bronzeville grew into a cultural hub for the black community, bringing tourists from across the nation and allowing African Americans to make a name for themselves in the city. However, despite Bronzeville's meteoric rise and the successes of its residents, it would meet a sudden end.
White Flight and Urban Renewal
Despite their limitations, African American families continued to work within their means to find higher-quality housing. For many, this meant moving into the very edges of their redlined neighborhoods, slowly pushing their way closer toward the Type A and B communities beside them. Of course, residents of these communities grew fearful as the African American presence increased, and by the 1950s, many of the wealthier white families in Milwaukee chose to pick up and leave entirely, opting for the growing suburban area miles away. This phenomenon is known as "white flight" and proved an economic threat to the city as residents moved their wealth and capital from Milwaukee to areas like Wauwatosa and Waukesha.
Desperate to bring this demographic back into Milwaukee, city officials began to conceptualize various urban renewal projects, hoping to make the city attractive once more.
In 1966, the very heart of Bronzeville was bisected by a newly-built freeway, Interstate 43, meant to relieve traffic congestion and facilitate travel between the suburbs and the city. Much of Bronzeville's cultural and business hub was effectively destroyed by this decision, along with a significant amount of housing in the area. To this day, Bronzeville has been unable to recover from I-43's significant impact. Efforts on behalf of the local government and the University of Wisconsin-Milwaukee to redevelop the area, which began around 2005, have stalled.
The tight-knit community that had been forming for over half a century found itself divided and heavily displaced, forced to find housing with virtually no assistance from the government or any private institution.
Marquette Receives The Poor
A common belief is that Marquette University, in keeping with its Jesuit mission for community service, purposefully situated itself in a low-income area so as to directly reach the underserved. As it turns out, however, Marquette's establishment predates this demographic and economic shift by several decades. When the institution, originally known as Marquette College, was established by Bishop John Martin Henni on September 5, 1881, the intent was to put the school in what was becoming the heart of Milwaukee. In fact, just eight years after Marquette's foundation, the Milwaukee Common Council decided to construct a new city hall less than a mile away. At the same time, Grand Avenue was on the rise; wealthy business magnates such as Captain Frederick Pabst began constructing their lavish mansions on this street, turning Grand Avenue into one of the most admired residential boulevards in the nation.
With Grand Avenue full, many of these magnates' relatives chose to make their own lavish abodes northwards, along the lakefront. By the time men like Pabst died, potential heirs had already established themselves away from the area, and no buyers existed who could afford purchasing the mansions themselves. Many of these mansions, decaying after years of vacancy, were razed; others were repurposed as apartment buildings and rooming houses. By 1926, the wealthy were gone from the area, and Grand Avenue became Wisconsin Avenue instead.
As these areas emptied out, members of the African American community, hoping to leave their densely populated neighborhoods, began to move in. With the split of Bronzeville, many of its former residents settled along I-43's west side, creating neighborhoods like Arlington Heights, Harambee and Avenues West. However, these new residents still could not attain loans from any bank, and as the demographic of the area began to change, banks and private lenders as well as local businesses pulled away entirely from any kind of investment in the neighborhood. Once again, African Americans in the community had to start from scratch, accepting substandard housing and severely reduced employment opportunities. Marquette, you could say, did not go searching for the underprivileged community; the underprivileged came to Marquette instead.
Once again, these severe limitations on the African American community would inhibit their neighborhoods from flourishing. The area around Marquette began to spiral into urban decay; during the 1960s, North 14th Street was derisively known as "Gonorrhea Row" due to the impoverished rooming houses and deteriorating apartment buildings lining the street. With the era of urban renewal in full swing, 
Marquette bought out over $3.6 million
— almost $28 million, adjusted for inflation — worth of land, expanding campus from 11th Street as far west as 20th Street, and from Clybourn Street up to Wells Street. Investing in higher education is by all means beneficial, but once again, a chunk of the surrounding neighborhood found itself displaced, moving beyond State Street and past 21st Street.
Right on Marquette's doorstep, a marginalized community has seen increased suffering. The issue of unfair housing would not be addressed in a legal system until the 1990s, when the National Association for the Advancement of Colored People brought suit on behalf of African American families 
against the American Family Mutual Insurance Company
, calling out the company's intentional failure to offer homeowners' insurance in predominantly African-American neighborhoods. The underfunding of Milwaukee Public Schools, as a result of plummeting property values in the area, meant severe gaps in the education of inner-city children. The graduation rate of the Class of 2013 dipped to 
60.6
 percent, a fact that is especially dangerous in this era of 
academic inflation
, when entry-level jobs that once required no more than a high school diploma now demand four-year bachelor's degrees. We are left with a community that has been denied opportunities and resources time and time again, a community forced to endure patterns of confinement and displacement across the city for decades.
Milwaukee's Symptoms on Marquette's Campus
The story of Milwaukee's African American community has inevitably become the story of Marquette University as well.
On May 2, a Marquette freshman was shot in the hand during a robbery, marking perhaps the first time the student body had heard of such a violent act occurring on Marquette grounds. On August 23, an armed robbery took place on 14th Street and Kilbourn Avenue, near the heart of campus. Events that once occurred on the outskirts of campus are now seeping into the middle of it and becoming increasingly violent.
Poverty, said the philosopher Aristotle, is the parent of crime. If there is an uptick in crime — robberies, especially, as we have witnessed on campus in the past few years — then there must inevitably be something on a grand scale that is spurring it. These changes in campus crime are indicative of the situation in Milwaukee as well. We are feeling the effects of this community's historic struggle to survive, rooted in systemic racism and displacement and now manifesting itself as on-campus criminal activity.
"When there's an increase in crime in the city as a whole, we experience that as well," said Department of Public Safety Chief Paul Mascari. "(But) it's not just a crime problem. Crime and the reasons for it are complex. It's a social problem. "
You have no doubt heard of the "Marquette Bubble." It spans to about 20th Street on the west and Highland Avenue on the north. It is an invisible barrier, a wall built by the tales and advice passed on from Marquette returnees to incoming freshmen, with pithy little proverbs like, "The higher the street number, the higher the crime." For some, the Marquette Bubble becomes a mentality. The world is viewed in terms of us-versus-them. We are Marquette. Milwaukee is something entirely separate.
Mascari thinks otherwise. "Marquette University, by virtue of where we're located, (is) not immune to these issues. We certainly have to do our part to respond to these things."
When crimes occur on campus, we react, either in fear or anger. We might blame DPS for failing to protect us, questioning why there are not more officers patrolling the streets. We might even blame Marquette for not insulating itself from the community further, calling to have Wisconsin Avenue shut down, or (half-jokingly) to have Marquette uprooted and moved away from the inner city.
As long as we are Marquette students, however, Milwaukee is ours to care for. It's true that many of the issues that plague the city and its African American population began long before we came to campus, but we can still choose to be proactive in remedying the issues. We can no longer be apathetic. We cannot accept systemic racism simply because "that's the way it's always been." Rather than shrugging off the statistics highlighting Wisconsin's problems, we can strive to be more analytic and ask why these problems continue to surface. Rather than attempt to avoid contact with the nearby communities, we can learn to embrace them as our neighbors and recognize the painful history that brought these neighborhoods and their conditions to be.
Podcast: Play in new window | Download
Leave a Comment