MOSES: Eurocentric beauty standards damaging to Black people
To be a Black woman in America is to be ugly. At least that is what we are made to believe. We do not fit the typical standard of beauty; therefore, we are not beautiful. With my fingertips lightly tracing my facial structure — my nose, my lips, my cheeks — I try to understand where God went wrong when He created me. Unfortunately, I am not the first or last Black woman to consider herself less than beautiful due to a beauty standard Black women are often excluded from.
It is clear that deeply rooted Eurocentric beauty standards that value whiteness and have a negative impact on Black people.
Black women feeling less than beautiful compared to their white counterparts is not new. In the 16th century, as the transatlantic slave trade expanded and the New World became reliant on the life and labor of enslaved African people, Europeans created theories that rejected Africans as beautiful to justify the enslavement of them. The classification of cultural differences such as skin color and hair textures existed to show that African people were ugly, disgusting, worthless and naturally suited for slavery.
Slave masters would also often cut or shave the hair of Black women and men because slave owners were repulsed by the sight of Black hair. Often times, Black women and men were not allowed to even refer to their hair as hair. Words like "wool" or "cotton" were typically used to describe black hair by European men and women. Slurs like "nappy," which has been reclaimed by the Black community, initially started off as a racial slur against Black women and men in order to dehumanize and embarrass them publicly.
This dehumanization of Black people has also influenced the way Black skin color is valued in society.
Colorism is the practice of discrimination by which those with lighter skin are treated more favorably than those with darker skin, according to the National Conference for Community and Justice. The origins of such colorism can be traced back to the enslavement of African people as well. As slavery became normalized, a clear distinction was made between lighter skinned and darker skinned Africans. Lighter-skinned women and men were given privileges that their darker-skinned counterparts were not.
The saturation of colorism in the Black community allowed for highly divisive techniques to keep us separated, such as the brown paper bag test: If a person's skin was lighter than the paper bag, they would be more likely accepted than a person with a darker skin tone. This tactic was used in African American clubs and social organizations to determine the validity of membership from the early 1900s through the 1950s.
Our society has put an emphasis on whiteness being the epitome of beauty, so much so that Black girls and boys have grown up in a world that has constantly told them they are not beautiful. Black girls and boys have stared in the mirrors for hours — picking at their cotton-like hair, wondering why it always defies gravity. Using their fingertips, they trace their facial features—their nose, their lips, their cheeks — trying to understand why their Black is not beautiful.
In order to combat these stereotypes and negative assumptions, the Black is Beautiful movement focused on empowering both women and men — inside and out — and combated the stereotypes that were commonly expressed in minstrel shows and books. The Black is Beautiful movement started in the early 1960s, encouraged millions of Black women and men to reclaim their culture and identity and embrace their natural beauty and reject any westernized beauty standards.
Even with the Black is Beautiful movement striving to empower both women and men, Black women are still faced with the challenge of accepting our natural beauty. Embracing our natural beauty is difficult especially when there is a lack of representation in the media. Mainstream media idolizes women who are white, thin and tall. Black women are excluded from this standard and even if they fit it to some degree of being thin or tall, they are just classified as the exception. There is much pressure to reflect these beauty ideals because they are everywhere. This beauty standard is exemplified in movies, shows and magazines, serving as a constant reminder that we will never be beautiful in the way society expects us to be.
While there has been a push for more diversity in mainstream media, there is still not enough. According to the African American Policy Forum, representation of Black women in media is "dis-proportionally sparse" and when Black women are incorporated into mainstream media, they often regulate negative stereotypes. Personally, every time I watched films with conventionally beautiful white woman, I felt worse about myself. I knew I did not look like them and therefore, I was ugly. Lack of representation takes a toll on self-confidence and can even affect an individual's mental health.
While we have all contributed to the false narratives surrounding beauty, only certain groups of us are affected more harshly by it. Moving forward, it is essential to understand how you as an individual play a role in this and the changes you can implement in your daily life that will both encourage and uplift women of color around you to be themselves without subconsciously bringing them down.
This story was written by Hope Moses. She can be reached at [email protected].
Leave a Comment
About the Contributor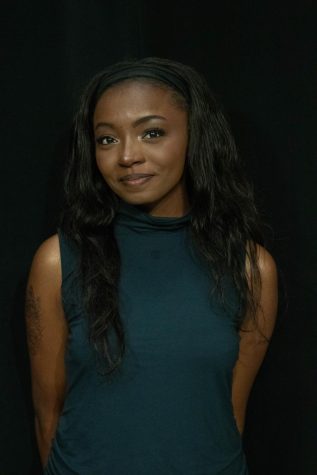 Hope Moses, Editor of Diversity and Inclusion
Hope is the Editor of Diversity and Inclusion at the Wire. She is a junior from Milwaukee, WI studying journalism and minoring in peace studies.

In...