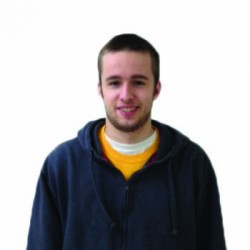 Todd Mayo came to Marquette as a little brother. He departs Marquette after three years of more of the same.
Marquette athletics announced Wednesday evening Mayo left the program to pursue professional basketball opportunities. The Huntington, W. Va., native was Marquette's top returning scorer and figured to be the focal point of the team's offense this season.
Mayo averaged 8.4 points per game in three years. Last year, he averaged a career-high 11.3 points per contest. He single-handedly took over an abysmal late-game offense in the second half of last season, and provided a few memorable theatrics.
However, he still never fully grasped his opportunity to lead at Marquette. He played little brother on the court for all three seasons he spent at Marquette. He backed up Darius Johnson-Odom and Vander Blue in his first two seasons, and failed to crack the starting lineup over the one-dimensional Jake Thomas in 2013-14.
Unfortunately for him, Mayo will be best remembered by the Marquette community for his various off-the-court transgressions. That legacy is likely what prompted Marquette Associate Athletic Director Scott Kuykendall to use one of the three original sentences in his press release to say Mayo "leaves the University in good academic standing."
Mayo's most memorable and costly incident came in the fall of 2012, when just days before the season began, Marquette announced his suspension for the fall semester due to academic ineligibility. He missed the first 1o games of the season and never recaptured his stellar freshman form.
Former coach Buzz Williams said he was "extremely disappointed" when Mayo's ineligibility was announced.
"Todd understands success in our program requires a sincere commitment to excellence on and off the floor," Williams said then.
Mayo simply never showed that commitment. Williams sent Mayo home during the summer of 2012 to "think about whether he wanted to be a part of the team." Mayo came back, and within a few months could not be a part of the team because of his grades.
More recently, Mayo missed a crucial game against in-state rival Wisconsin in 2013 because of a violation of team rules. Marquette lost the game by six points to the eventual national semifinalists, and would have benefitted from Mayo's presence on both ends of the floor.
Whether Mayo could have turned into a star with a new coach and little competition for minutes is a question that will never be answered. But with his tumultuous past, an affirmative response seems like a pipe dream at best.