LEARY: Star power shines on Final Four teams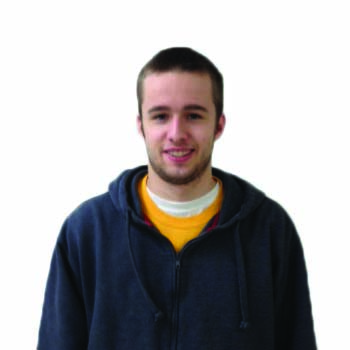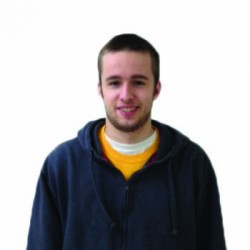 The front page of ESPN Monday morning revealed a key piece of information about the teams that make up the Final Four this weekend in North Texas.
Each team features a bonafide star, and those four stars who adorned the main page of the worldwide leader's website played a major role in getting their teams into championship position.
For No. 1 overall seed Florida, Scottie Wilbekin embodies leadership, grit and determination. The Southeastern Conference player of the year might not be the most gifted athlete (that's Patrick Young) or most efficient scorer (that's Casey Prather) on the team, but when it comes down to it, Wilbekin is by far Florida's most important player. His defensive intensity can transform any game, and when he's hot from the outside, good luck hanging with the Gators.
Wilbekin fought to get to this point. He earned two suspensions by violating team rules, the most recent of which occurred in June and kept him out of the first five games of this season. He elevated his game in the NCAA Tournament, scoring more than 20 points in the Round of 32 and in the Elite Eight. Florida has won every game by at least 10 points because of Wilbekin's confidence.
Florida's Final Four opponent, Connecticut, can also count its point guard as its standout performer. Shabazz Napier has arguably been the most outstanding player of the tournament so far, helping the Huskies past four difficult opponents. Three of those teams, Villanova, Iowa State and Michigan State, were title contenders before the tournament began.
Napier is college basketball's ultimate example of a heat check player, a guy who can make any shot on the court when he's firing on all cylinders. In the NCAA Tournament, he has played with remarkable consistency, scoring between 19 and 25 points in each game. His free throw shooting makes him elite. He shot 86 percent from the line for the season and is shooting nearly 93 percent in the four tournament games.
Wisconsin has struggled in recent NCAA Tournaments, but the reason Bo Ryan's squad made it to the Final Four for the first time in his tenure is because of superstar Frank "the Tank" Kaminsky. The hulking 7-footer can score from anywhere on the floor and shoots 37 percent from beyond the arc in addition to 58 percent inside.
Kaminsky absolutely carried the Badgers past Arizona in the Elite Eight. He scored 28 points on 11-for-20 shooting and Arizona's trio of big men could not handle his ability to step out and shoot and pound the ball inside. Kaminsky represents the ideal college basketball player and has removed Wisconsin's reliance on the long ball that plagued it in the past.
Kentucky has a star in Julius Randle. Kentucky has a star in James Young. Kentucky has stars in the Harrison twins, Andrew and Aaron. Kentucky has more stars than the other three Final Four teams combined, but the Wildcats didn't get credit for their talent, since the four freshmen took a whole season to get their acts together.
However, all that has changed, and Kentucky is the most dangerous team remaining, having beaten three of 2013's Final Four teams on its way to North Texas. Randle has four straight double-doubles. Aaron Harrison scored double-figures in all four tournament games and hit the shot to sink Michigan Sunday. Andrew Harrison dominated in the Wildcats' win over previously unbeaten Wichita State. Young has played a complementary role but can still shine when Kentucky needs him to.
Kentucky's four stars will have to add another skill to their repertoire Monday night. They'll have to work on their net cutting skills when the Wildcats go from No. 8 seed to national champions.