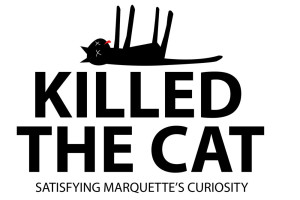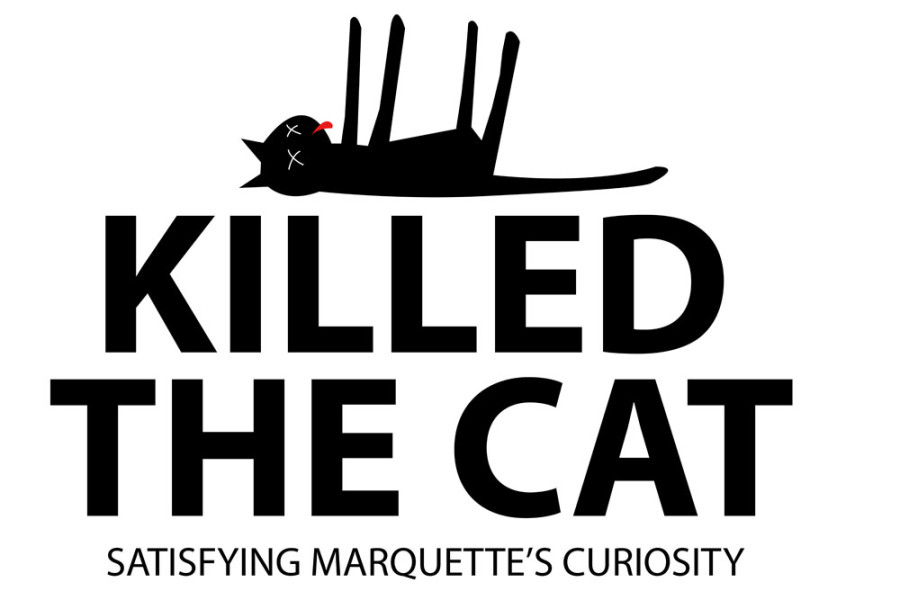 If McCormick Hall operated like a hotel, how much would it cost to stay the night?
Try $49. With a sticker price for an average double room at $10,500, staying in a dorm room every night that residence halls are open — including fall, Thanksgiving and Easter breaks — can be surprisingly pricey, especially compared to off-campus housing.
Next year, for example, Andrea Bonaccorsi, a sophomore in the College of Education, will pay $520 a month for rent in a three-story house. Compare this to her cost of living in an 11-by-15 foot room in Carpenter Tower, roughly $1,100 per month for a 10-month lease, and she is paying more than twice the rate per night. This calculation does not include the meal plan and accounts for months like August or December when students are only allowed to live in residence halls for a few weeks.
As this year's freshmen wrap up dorm selection this week, it is clear that dorm life is notoriously expensive. Still, the prices are unusually high at Marquette. University of Wisconsin-Madison students pay, on average, $7,661 for a traditional double. University of Wisconsin-Lacrosse students pay even less, chalking up a meager $3,500 a year for both doubles and triples.
People may cite city living as an explanation for why Marquette's housing is so expensive, but University of Wisconsin-Milwaukee students pay an average of $5,766 a year for a traditional double, just more than half the cost of a Marquette dorm.
"I think Marquette housing is more expensive because this is a private school," said Megan McDonald, a freshman in the College of Health Sciences. "They can charge us as much as they want and we will have to pay it because freshman and sophomore non-commuters have to live in the dorms."
But other private schools in Milwaukee also charge significantly less than Marquette. Milwaukee School of Engineering students pay a flat rate of $5,766 per year.
Rick Arcuri, associate dean for administration, acknowledged that Marquette's room rates are above the state average, but pointed out the amenities that come with a Marquette dorm. Bathrooms are cleaned every day. Resident assistants provide developmental programming.
"There's a reason we require freshmen and sophomores to live on campus," Arcuri said. "Research shows that those that live on campus have better grades and higher graduation rates. How do you put a price on that?"
Bonaccorsi said what irritates her about the process is not just the high costs of dorm living compared to off-campus housing, but the lack of choice involved in dorm placement.
"With the housing times, you don't really have an option," Bonaccorsi explained.  "It's not fair for someone who can't afford it."
Even though students can rank their choices, residence halls are ultimately assigned freshman year. Going into a student's sophomore year, the lottery system determines who has first pick, preventing financially strapped students from choosing the cheapest option if stuck with a later housing time.
Bonaccorsi's first choice for sophomore housing was Schroeder Hall, but a late lottery time landed her in Mashuda, a dorm that costs $450 more for the year. In the next semester, she transferred to Carpenter.
Another common critique of Marquette's housing system is the price discrepancy among different dorms.
"I definitely think I shouldn't have to pay as much as the people living in an Abbotsford or McCabe triple because they have way more space," McDonald said. "McCabe and Abbotsford triples even get their own bathrooms."
While students in doubles may be upset that those living in a McCabe or Abbotsford triple are paying $1,250 less but enjoying what is essentially an apartment, Arcuri said the Office of Residence Life does not compare varying room types.
"We don't compare doubles to triples," Arcuri said. "We compare doubles to doubles, triples to triples, quads to quads. Students pay less for a triple because even though it's a bigger room, you have more people to deal with."
Arcuri pointed out that Cobeen quads do not follow this pattern of costing less because the room is two doubles joined by a shared bathroom. But Arcuri's logic does not hold true for Mashuda or Straz quads, which are one large room. Four students must live with each other in a large space yet they do not receive a cheaper price like triple room occupants.
The Office of Residence Life said it determines the room rates each year, though the proposed rates are approved by the Office of Finance. Arcuri mentioned an initiative to try and flatten room rates over the next several years. This already happened with the freshmen, who now all have a flat rate of $11,000.
In the meantime, students still need to find ways to finance the high living costs for the first two years of college.