Talks begin for Mashuda coed floors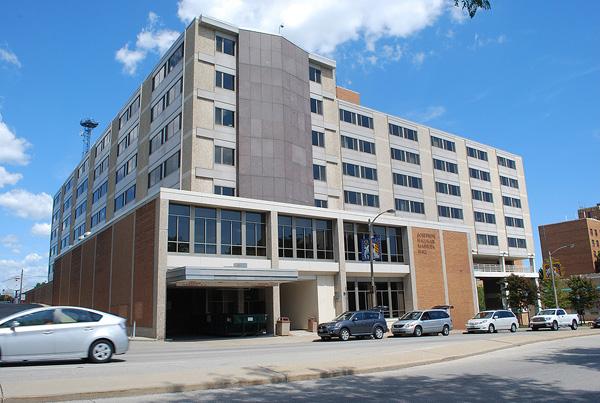 In the near future, males and females may be living together on the same floor in Mashuda Hall.
Discussions have begun between the Residence Hall Association and Marquette University Student Government to include coed floors at Mashuda next semester. No final decisions have been made yet.
"At this point, there have simply been initial conversations among MUSG and RHA to determine a process to evaluate the feasibility of a community like this on campus," Mashuda director Zachary Staszewski said.
Executive director of the Office of Residence Life Mary Janz is also awaiting a final report, but the prospect seems encouraging.
Mashuda has had coed floors in the past. In 2010, the third floor guest wing was converted to a coed floor in order to accommodate an unforeseen amount of transfer students. The same arrangement was made in 1992.
The first floor of O'Donnell Hall was also coed in 2006. The most recent example of coed floors started in Straz Tower in 2014. One of the coed floors in Straz is reserved for participants in the Dorothy Day program, which implemented a coed floor due to a lack of participants. The Spanish Living Learning Community has the other coed floor.
While coed floors have been used in the past to address an overflow or lack of residents, the current proposals for Mashuda are purely student-driven initiatives aimed at change for the residence.
Mashuda has a preferable environment to implement a coed floor, due to the bathrooms in each room and the divisions between wings.
Maximiliano Neblina, a freshman in College of Arts & Sciences and a Mashuda resident, is one of many residents in support of the move.
"I think coed floors would do Mashuda a lot of good," Neblina said. "Compared to other halls, we are the 'anti-social' hall. I feel like if we had coed floors, this hall would have the recognition that McCormick has where every student wants to live there."
There is no definite date as to when the final verdict will be reached.
Leave a Comment