READER SUBMISSION: Diversity plan seeks to spread civility on campus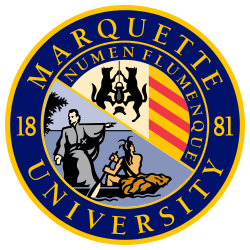 Interim Provost Margaret Callahan announced in News Briefs Monday that the university is developing a comprehensive diversity plan with support of leadership at the highest levels. As the leader of this plan, I am excited to enhance our work across campus to gain valuable and needed input.
As noted in Monday's news brief, we are working on implementing a new bias incident reporting and response system. Students will have the option for reporting bias incidents anonymously. In addition, in fall 2014, I will lead a climate study to gather information and analysis relating to the campus climate with a focus on diversity, and the Division of Student Affairs will implement enhanced student education on diversity and inclusivity.
Catholic, Jesuit institutions, at their best, seek to be inclusive, and we at Marquette seek to become a more diverse and inclusive academic community dedicated to the promotion of justice. In a world that is more global, connected and diverse than ever, it is so important that we all seek a greater understanding and respect of other cultures.
I was just 10 years old when a group of college students headed to Mississippi to help African Americans register to vote in what became known as the Freedom Summer. The events of that summer 50 years ago, in which more than 1,000 volunteers participated, left an indelible mark on me. Today at Marquette, we can look across our own campus and see so many of our students serving others in the community of all ages, races, cultures, faiths and ethnicities.
We have champions in our midst and signs of progress in our everyday interactions. Howard Fuller, distinguished professor of education at Marquette, was one of nine unsung heroes of the Civil Rights Movement just recognized by the Oxford University Press. Many faculty and staff are undergoing training for our Diversity Advocates program to provide support, mentorship and advocacy for students by promoting diversity and inclusion on campus.
Personally, I'm really looking forward to meeting Rep. John Lewis (D-Ga.) this fall when he arrives on campus to lead our First Year Reading Program. Lewis will discuss his compelling personal story growing up in rural Alabama, where he met Dr. Martin Luther King Jr. and gained inspiration by the activism surrounding the Montgomery Bus Boycott.
But we also know there is more work to be done. Whenever you turn on your radio or flip on your TV, you'll see stories involving racial tension and bias across the country. We are not immune to this issue, but we will not tolerate acts of hate and prejudice. When students are isolated by their fellow students because of where they come from, we need to stand up for them. And when students fall victim to name calling from fellow students because of race, it is not acceptable for any of us to plead ignorance. We can do better. Together, we will do better.
We are a great university when we live out our mission in our everyday lives and experiences with one another. I look forward to working with students, faculty and staff to shape our diversity plan in the weeks and months ahead. It is only with your help that we can become a more inclusive and just community.
William Welburn, associate provost for diversity and inclusion
Leave a Comment