What does the Haggerty art collection really look like?
What is the best room temperature for storing renaissance paintings? Is there a surefire way to move a priceless sculpture without dropping it? And how can you preserve a piece of art made from real beetles?
These are some of the questions Dan Herro, head preparator at the Haggerty Museum of Art, is in charge of answering. In his eight years working at the museum located on Marquette's campus, one of Herro's tasks has been managing the museum's three vaults that hold the more than 5,000 works of art in the Haggerty's permanent collection.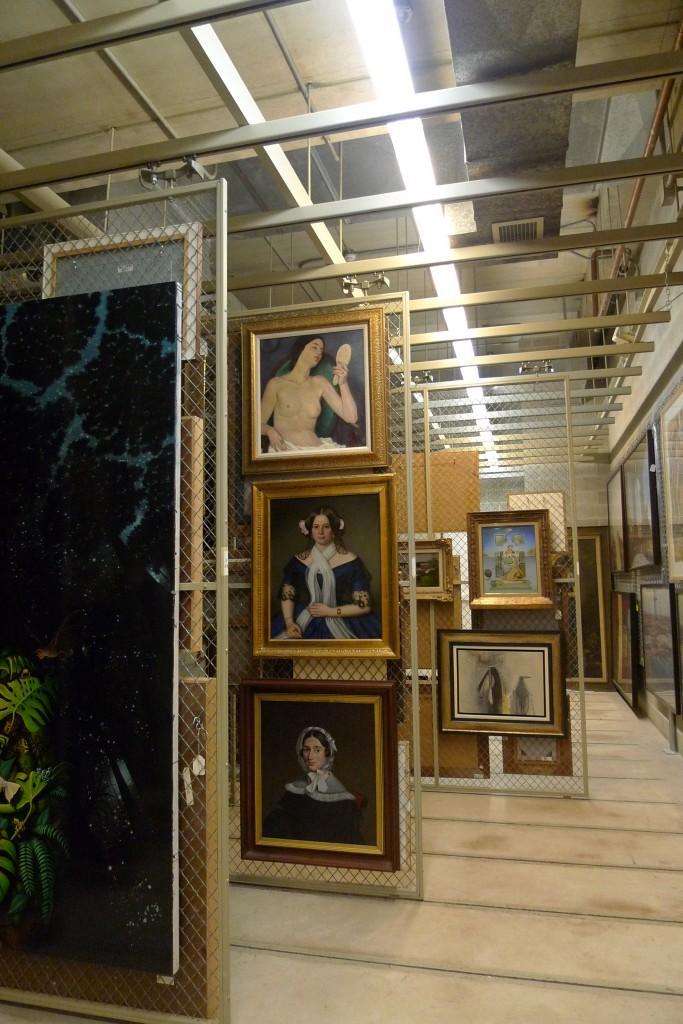 "Most people take for granted the work that goes on back here," Lynne Shumow, curator of education for the museum, said standing near the vaults located in a series of back rooms off the museum's first-floor galleries. "They come into a museum and say 'this looks great,' but there is great precision to the work."
As preparator, Herro takes great care with even the smallest details to help preserve a permanent collection with values that likely reach the millions, though the museum does not comment on financial estimates.
Works in the collection include pieces by Pablo Picasso, Andy Warhol and Roy Lichtenstein as well as collections of pieces from Robert Rauschenberg and Marc Chagall. The largest of the vaults holds the museum's collection of framed artwork.
The high-ceiling room is filled with sliding panels where works hang ranging from modern photography to classic oil paintings. Here, you can find the museum's most valuable piece, "Madonna of Port Lilgat," a 1949 painting by Salvador Dali that was gifted to the school by Enid and Ira Haupt.
Little white gloves are regularly seen around the vault's handling tables, hinting at the care needed when moving the works.
"You don't touch art with bare hands," Herro said. "The oil in your hands can react with it. Just handling artwork over time will wear it out or damage it. So we'll always wear gloves. Also before you grab a piece of artwork, you want a plan of action. There is a lot of preparing to do about how you're going to move. These pieces are very very valuable and you don't want to make some silly mistake when you're moving something, with a situation like 'I thought you had it! Oh well!'"
The atmosphere of the vaults themselves are also a major concern for maintaining a pristine collection.
"Temperature and humidity control has to be constant," Herro said. "If it fluctuates, the canvas can shrink or contract. Most museums like 70 degrees with 50 percent humidity, that's what they like to keep it at at all times. This building though, if you keep it at 50 percent humidity, gets a lot of condensation that starts dripping from the ceiling. So we keep it at around 40 percent, because, of course, it's better not to have water raining down on the art. That's way more damaging."
Some pieces in this gallery need even more special care, including "Sword" by artist Jan Fabre which includes a long hilt covered in real beetles.
"Yeah, that was a particularly difficult one," Herro said. "Beetles are an organic material that's just going to decompose over the years, so we had to find a way to slow that. They get very brittle over time so we built a whole wooden case to hold it and keep out any potential mice or anything that might want to eat it."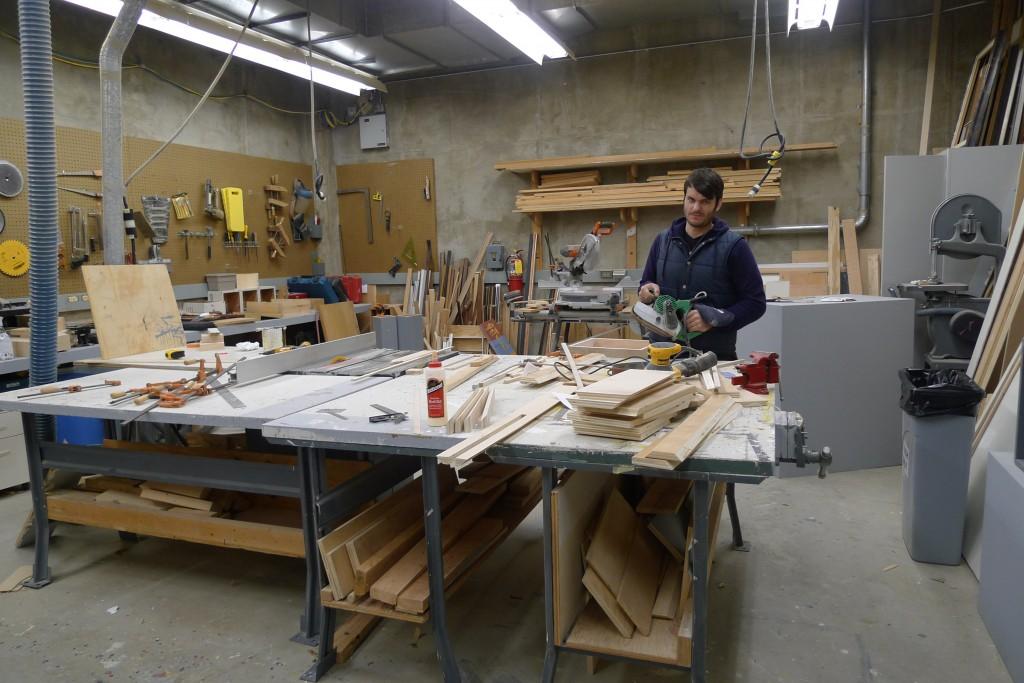 Herro often has to construct pieces for the museum's exhibitions — and basically anything the museum need — so just around the corner from the framed art vault, you will find a large wood shop complete with power tools and raw materials where Herro builds frames, pedestals and other material for the museum from scratch.
Further down the hall, are two additional vaults filled with art. Unframed works on paper including prints, photographs and watercolor paintings are stored in a room in stacks of drawers.
"Light can damage artwork," Herro said. "Things like paintings, not as much as things on paper. With paper, the inks can fade or the paper can get brittle, so they are stored here in flat files in these drawers so no light hits them at all."
Across the hall, the smallest of the three vaults holds sculpture works like pottery and a large wooden crucifix, though only a small portion of the permanent collection is three dimensional.
About one-third of the work held in these less viewed spaces in the Haggerty can also be seen in a database on the museums' website. There, they can be searched by artist, year and region. The art is also a frequent part of exhibitions at the museum.
"We actually have a show coming up this August that is purely permanent collection," Shumow said. "The idea with the collection is that it is made up of work that serves a purpose. We use the collection for educational matters to be used by professors as well in shows and we want new people to see it."
Leave a Comment