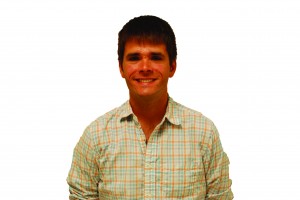 The world needs more stories like Hank the dog's.
In case you are living under a rock, Hank, named after Brewers and baseball great Hank Aaron, is an adorable stray dog who was adopted by the team after wandering into the Brewers' spring training facility. He is the newest Brewer (at least for spring training), but I and a few industry experts expect him to break camp with the team and secure his spot on the 40-man roster.
A team employee saw the scraggly dog take the field, presumably to challenge Ryan Braun for his starting position, and took Hank to the vet where he was told the dog might have been hit by a car. A couple of days after some rest and relaxation, Hank is breaking the Internet.
Media outlets ran wild with stories on Hank. The dog is everywhere, and who can blame them? He is adorable. The Brewers even put him in a preseason sausage race, complete with a hot dog costume.
For once, I don't want to fight the story. I'm usually against fluff pieces, though I've written my fair share of them, but we all need a little bit of happiness right now, especially in light of everything else that is happening around the world.
It's easy to find the good news. There's Upworthy, the Huffington Post's Good News section, Sunnyskyz and many, many more. So what's with the increase in all this good news?
You can blame social media as the reason everyone's day is getting a little brighter. An article in TIME magazine cited professional research about humans' desire to create a positive, light impression and for the rise of the inspirational fluff story.
The increase in cheerful news is supported by research through the Massachusetts Institute of Technology, which found people are 32 percent more likely to support something with a positive message than a negative one. In fact, when it comes to interactive comments, people upvote the funny and positive comments while sending the negative ones to oblivion.
The influx of positivity is a trend that is set to continue as news organizations turn to social media in record numbers to promote their pieces. And really: why would you want to stop them?
I was eight when I was first transfixed by the news. There was a string of silverware robberies throughout my small town of 17,000, one being a block from my house. Instead of leading with that, the newscast began with a story of an hour-long traffic delay caused by some ducklings crossing the street.
I'm not going to lie, I laughed about the duck story for days and forgot all about the silverware bandit. They never caught him. Justice was never served.
The world is an evil place sometimes, and pessimism is hard to avoid in the immediacy of the news cycle.  It seems like a day never passes without a shooting or a massive robbery taking place.
That's why I'm OK with Hank the dog running through my computer screen and straight into my heart. We all need a reason to laugh and smile sometimes, and mine just happens to have four legs and a little Brewers jersey.