NOWAK: 'The LEGO Movie' does product placement right
Movies are my sanctuary. After a stressful day of work or classes, there's nothing more relaxing than putting in a DVD, whether it be a cheesy chick flick or a cinematic classic and letting the images flood into my mind. The stories take me to places where my troubles cease to exist and impossible situations seem real. They free me from the chaos of life and give me a positive attitude that sticks around even after the credits roll.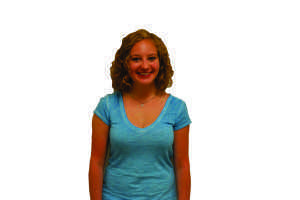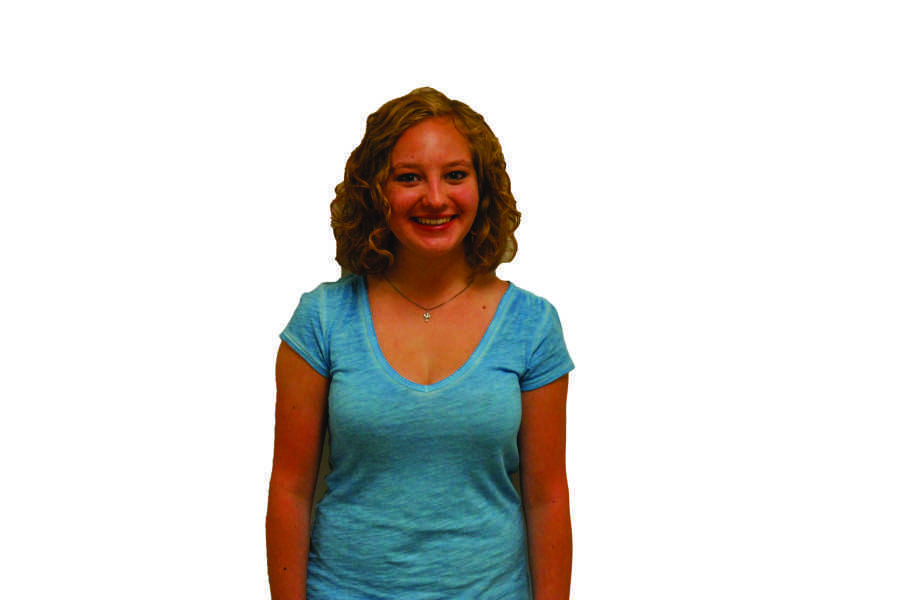 But when those moments of relaxation are interrupted by blatantly scripted advertisements, my soul cries, as I reach for my box of Kleenex® tissues.
Product placement is one of film's most annoying and unavoidable attributes. If there's an item to be promoted, it will find a way onto the silver or TV screen, regardless of presentation quality. Best-case scenario, the item in question develops a substantial, enjoyable influence on the plot. In the majority of "Cast Away," Tom Hanks' only co-star is a volleyball produced by Wilson Sporting Goods Company. But Wilson isn't just a manufactured sphere of leather. He is a main character who, despite his quiet disposition, forms a sincere relationship with Hanks' character Chuck that advances the storyline.
Other films, like Morgan Spurlock's "The Greatest Movie Ever Sold," turn the elephant in the room into the star of the show by exposing the conception of shameless marketing ploys, entertaining viewers in the process.
The worst-case scenario would flaunt product placement with the same level of shamelessness as ABC Family's "Pretty Little Liars." One episode in particular shows Lucy Hale and Ryan Guzman watching TV when a commercial for "Insidious 2" comes on (Talk about television "Inception"). Hale comments how it "looks even more terrifying … fun terrifying" than the first movie. Guzman then invites her to see it with him the following weekend, all of this airing right after an ABC Family promotion for the same movie.
When a scene makes no attempt at concealing its purpose as a plug, the plug itself loses all hold on the audience. It comes off as unprofessional, conceited and just plain goofy. Besides, what fan of "Pretty Little Liars," whose viewership consists almost entirely of teenage girls, would see a James Wan horror film just because Lucy Hale thinks it's scary? Excuse me, "fun" scary?
Warner Bros. "The LEGO Movie" had no possibility of stooping that low – I doubt anything else could – but it did have the potential to become another overblown marketing scheme. The title does, after all, include the name of the company spelt out with big, bold letters. By critical standards, a movie about building blocks has no reason to entertain anyone other than tykes who play with the toys on a regular basis. Yet, it was one of the best animated movies I've seen in the last three years.
Phil Lord and Christopher Miller's newest animated endeavor avoids the product placement scheme because it doesn't focus all of its attention into promoting a brand. Instead, it uses the brand as a means of telling an entertaining, light-hearted story that appeals to viewers of all ages. There's no ulterior consumerist motive, no one staring out of the screen and saying, "LEGO is great. Buy LEGOs. All hail LEGO." It's simply a fun movie that happens to feature LEGOs, not an ok movie about a supposedly even better product.
The ways in which the elements of the film come together are testament to the time and effort Lord and Miller put in to get this result. The extremely catchy pop theme song, "Everything Is Awesome!!!" sets the tone to make the rest of the film seem, well, awesome. Just consider the slightly ridiculous but perfectly cast characters: construction builder Emmet (Chris Pratt) creates double-decker couches, Lord Business (Will Ferrell)'s hat has flame-throwers, and Will Arnett is Batman (Yes, that Batman). If that isn't enough, Morgan Freeman voices a blind hippie wizard and Liam Neeson is a cop having an identity crisis.
Their adventures are based in more than just their identities as plastic bricks. The ultimate focus is on the creativity and imagination that made those adventures come to life. The same is true for films like "Toy Story." Some of the toys featured in the film were already in stores when it was released, but the movie doesn't act as an advertisement for those products. It tells a story friendship, loyalty and a child's ability to think up exciting adventures using only his or her mind and heaps of plastic and fabric.
Sure, LEGO Land will probably see an influx in visitors, and sales at LEGO stores will likely skyrocket in the next few months, but that's not the sole purpose of "The LEGO Movie." Kids will walk out of that film inspired to exercise their imaginations and create something new; they decide for themselves whether LEGO could be a viable tool for them to do so. That type of product placement is much more acceptable, and effective, than submitting consumers to cheesy promotional dialogue will ever be.
Leave a Comment