The Brew City Stomp Down Returns to Varsity
The largest and most energetic step show in Wisconsin, the National Pan-Hellenic Council's Brew City Stomp Down, returns to the Varsity Theatre Saturday at 5:30 p.m.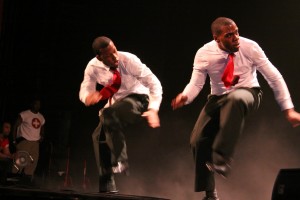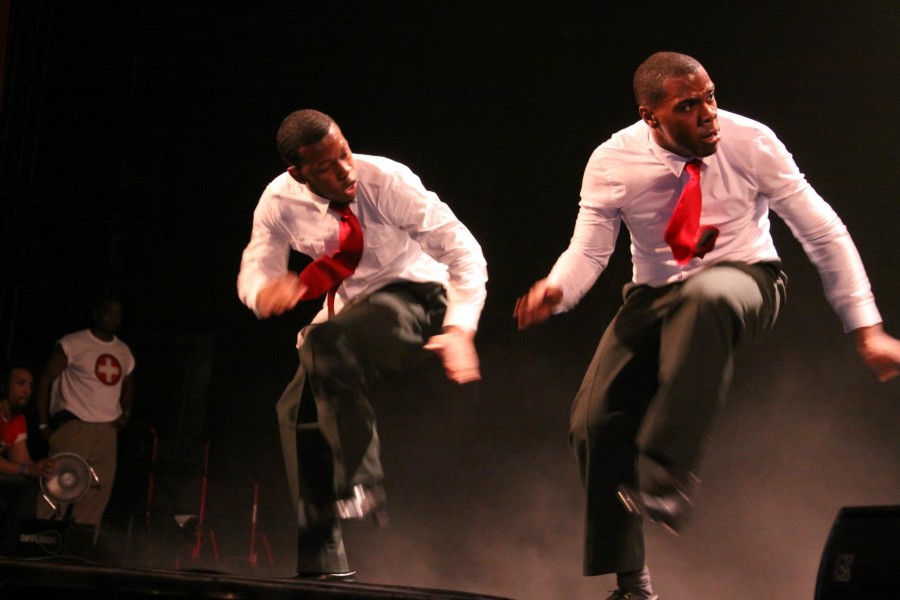 For $20, spectators will see nine sororities and fraternities compete in dance battles to music from local DJ Poison Ivy. Comedian DUKK, star of the YouTube series "N.A.P.S." will host the event.
The National Pan-Hellenic Council started the Brew City Stomp Down in the mid-1990s to showcase Black Greek Letter organizations and traditions, like the art and energy of stepping. The group also wanted to establish a Black History Month program that could continue year to year.
"This show is getting extremely popular," said sophomore Trevon Wesley, a member of Kappa Alpha Psi. "We have had people from all over the country travel to Milwaukee to see this event because it is extremely entertaining, and the competiveness is at an all-time high."
The show is currently the largest Greek step show in Wisconsin.
"It is a very competitive show, which each fraternity and sorority organization begins preparing for months and months ahead of time," Wesley said. "Each organization practices at night multiple times a week where they put together their original and complete show piece."
TJ Bowden, the vice president of the National Pan-Hellenic Council and member of Kappa Alpha Psi, described the high energy expected at the event.
"(It) is the hallmark event of the year for the Divine Nine to come together, perform, compete and celebrate a fun stepping tradition here on campus and in Wisconsin," Bowden said. "The audience will be exposed to an incredible production of fraternity and sorority teams stepping, performing and competing for first place. Teams will all have a variety of themes to their performances with tons of fun lights, music and videos."
Marquette's competition will feature themed performances from members of the Divine Nine, nine historic African-American fraternities and sororities that have chapters on hundreds of campuses around the world. This year's participants include: the Alpha Phi Alpha fraternity, the Alpha Kappa Alpha sorority, the Kappa Alpha Psi fraternity, the Omega Psi Phi fraternity, the Delta Sigma Theta sorority, the Phi Beta Sigma fraternity, the Zeta Phi Beta sorority, the Sigma Gamma Rho sorority and the Iota Phi Theta fraternity.
"The Brew City Stomp Down is a competition that all fraternities and sororities in the Divine Nine take very seriously," said senior Tamiah McCoy, member of Zeta Phi Beta. "All organizations work extremely hard to put on a great show."
Fraternities will compete against fraternities, and sororities against sororities. Last year's reigning champions, the Kappa Alpha Psi fraternity and the Zeta Phi Beta sorority, hope to defend their titles.
"There are more competitors this year who want to win just as bad as we do, but we've been practicing really hard to ensure we defend our six-year winning streak," said McCoy. "Creating a show and practicing gives us a chance to display our talents outside of academics. It is also a great opportunity for us to bond, as one of the principles we hold high is sisterly love."
Bowden said his fraternity's high energy and astronaut-themed routine was an audience favorite, and he expects a similar response this time around. The Zeta Phi Beta sorority, however, isn't letting any secrets out about its performance.
"All I can say is that you're in for a surprise," McCoy said, "and we have a great show prepared for you guys."
After the show, spectators can continue the festivities at the annual after party in the Alumni Memorial Union Ballrooms from 9:30 p.m. to 1:30 a.m. Students must bring their Marquette I.D.s to get in and can bring one guest.
"At the after party, we have an abundance of Greek attendance (with) special strolls and dances," Wesley said. "Strolling includes a variety of unique dancing that each fraternity and sorority takes part in. All the fraternities and sororities have their own unique form of strolling."
Audience members are encouraged to talk with the dancers and connect with fraternity and sorority alums while enjoying refreshments and listening to more music from Poison Ivy.
"Although this show is big on competition, it also brings together all different organizations and forms Greek unity," Wesley said. "(It) sheds a positive light on the Milwaukee area and brings a vibrant culture to Marquette's campus."
But the Stomp Down is more than just an entertaining performance; it is an opportunity to connect with diverse Marquette groups and see Greek life in a new light.
"Every year, the Brew City step show sells out and packs Varsity Theatre with a full crowd of Greeks, non-Greeks, college students, non-college students and families," Bowden said. "It is an event students on this campus should experience. It truly is the most talented and eventful step show in Wisconsin, which is why the show is so successful and fun to watch every year."
Leave a Comment